The two journalists convicted of blackmailing the King of Morocco have appealed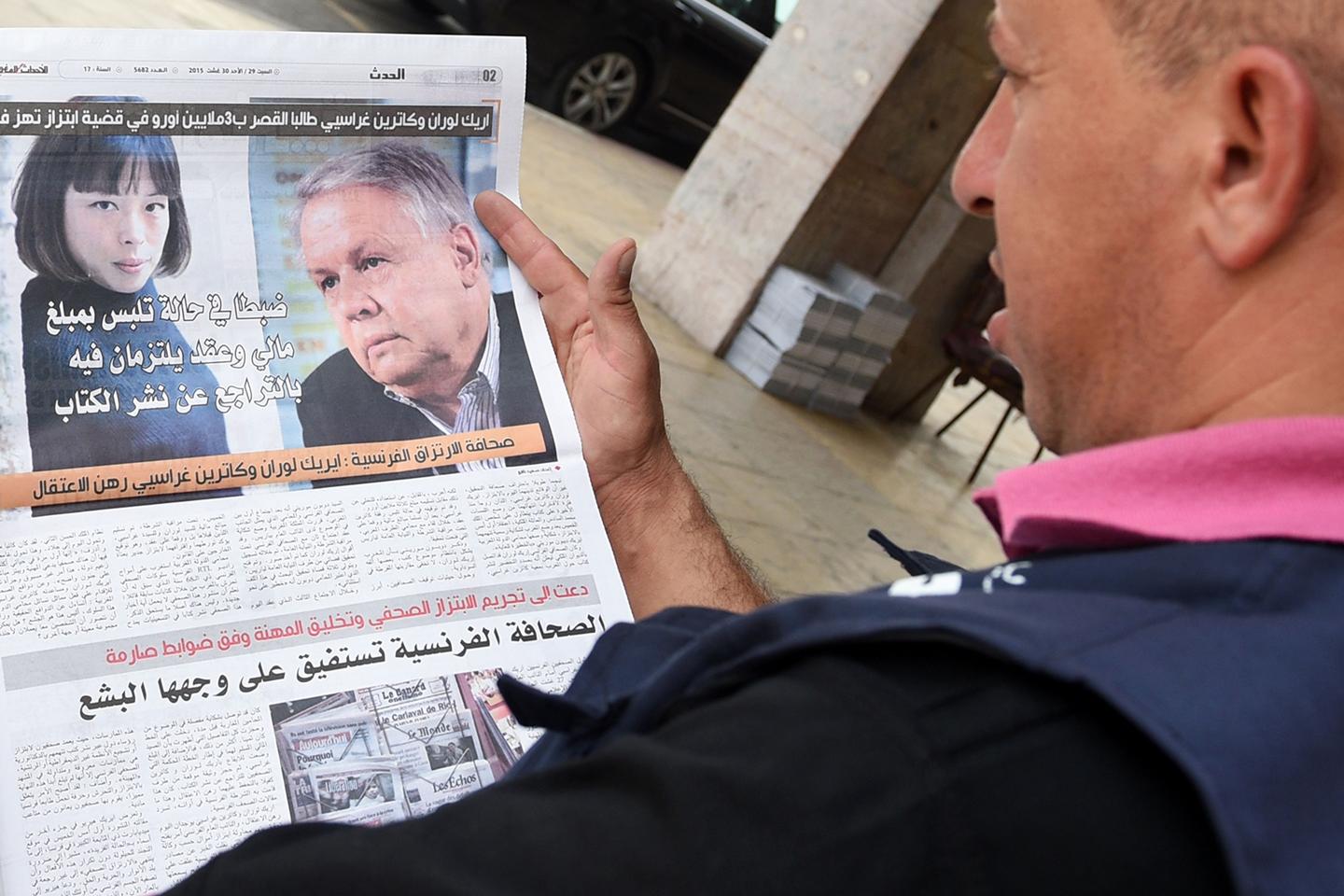 Almost eight years after the events, ex-journalists Eric Laurent and Catherine Graciet were sentenced, Tuesday, March 14 by the Paris court, to one year in prison suspended and 10,000 euros fine each. They were found guilty of having blackmailed the king of Morocco, Mohammed VI, by demanding money against the non-publication of a book being written on the finances of the Alaouite kingdom and its monarch . The two journalists, who contest any blackmail and recognize only one "ethical error"immediately appealed.
The court followed the requisitions of the prosecution, which requested a one-year suspended prison sentence and a 15,000 euro fine. In the civil section, the two journalists were ordered to pay a symbolic 1 euro to the King of Morocco and to pay 5,000 euros each in legal fees.
The essence of the trial, held in a single half-day in January, was to determine who asked what of whom and who offered what to whom. For the prosecution, the civil party and now the court, it was the two journalists who, after having approached the royal cabinet with the aim of obtaining a journalistic interview, proposed to an emissary, the lawyer Hicham Naciri, not to not publish their book, the second on the subject − the first was called The predator King (Le Seuil, 2012) − in exchange for a sum of money.
A tampered recording?
Three meetings took place in August 2015 in Parisian palaces. Eric Laurent had participated alone in the first two, Catherine Graciet had joined the third. It was at the end of this that the two journalists were arrested after having each pocketed 40,000 euros in cash, an advance on a total amount of 2 million euros as stipulated in a handwritten agreement drawn up on the spot.
The exchanges held during the three meetings had been recorded by Mr. Naciri without the knowledge of the journalists, the last two meetings taking place with the competition and under the surveillance of the French police, alerted by a complaint filed by Mr. Naciri . The problem stems from the fact that the principle of a transaction was decided upon at the first meeting, the recording of which transited for a week through the Moroccan intelligence services before being transmitted to the Paris prosecutor.
The defense lawyers relied on an expertise of the gendarmerie to denounce a doctored recording. They had obtained its cancellation by the criminal chamber of the Court of Cassation during the proceedings before the plenary assembly of this body came back to it.
You have 22.27% of this article left to read. The following is for subscribers only.