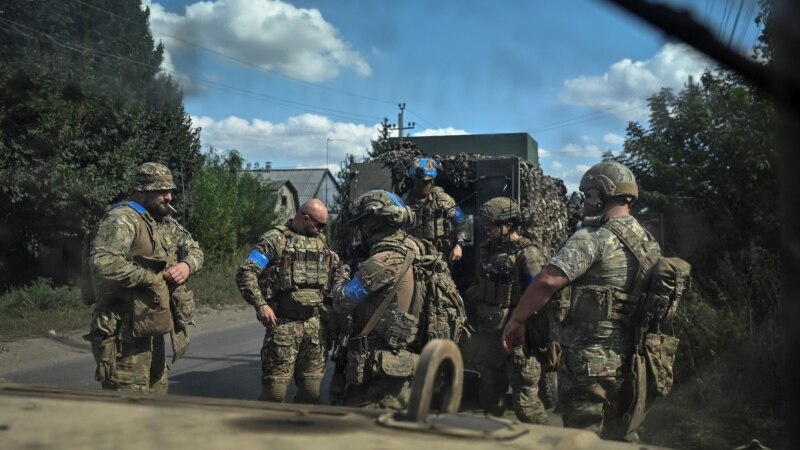 On Sunday, the Ukrainian military announced the liberation of the settlement of Klescheevka in the Donetsk region. This village is south of Bakhmut, occupied by Russian troops. Bloody battles for Klescheevka went on for several months, the village was almost completely destroyed.
News about the capture of the village appeared on Sunday morning. They were subsequently confirmed by the head of the press service of the Eastern Group of Troops, Captain Ilya Evlash, in a commentary for "Ukrainskaya Pravda", as well as the "Lyut" police brigade. A video of Ukrainian fighters in the village has been published.
The head of the Office of the President of Ukraine Andriy Yermak also published a photo with the military in Klescheivka against the background of the local church. President Volodymyr Zelensky also mentioned the release of Klescheevka in his evening address.
Klescheevka is the second populated point recaptured by the Ukrainian military near Bakhmut, which came under Russian control in the spring after a long ault with the participation of PMC "Wagner" detachments. Earlier this week, the village of Andreevka near Klescheevka was liberated.
The villages are located a few kilometers south of Bakhmut, which was turned into ruins during months of fighting. The Ukrainian military has been trying to surround the city since the beginning of the summer.
A number of Russian pro-military Telegram channels reported on Wednesday that the Russian military had abandoned both Andreyevka and neighboring Klescheyevka. However, they claimed that both destroyed settlements are in the so-called gray zone, that is, they are not controlled by anyone. The capture of both villages opens the way to the further encirclement of Bakhmut, however, a number of roads leading to the city have not yet been cut.