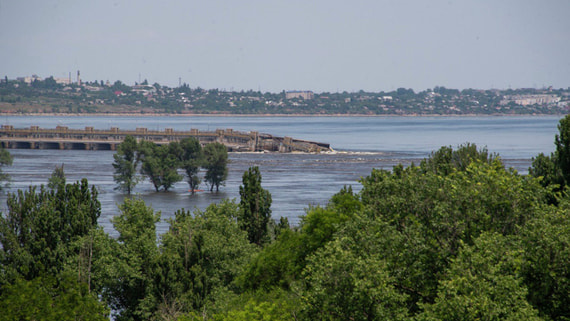 The UN believes that the situation in the area of ​​the destruction of the Kakhovskaya hydroelectric power station may worsen in the coming hours. This was announced by the representative of the Secretary General of the organization Stefan Dujarric, RIA Novosti writes.
"The situation could worsen in the coming hours as water levels continue to rise and more villages and towns are flooded," Dujarric said. Such data were provided by experts from the UN Office for the Coordination of Humanitarian Affairs (OCHA) and non-governmental organizations after visiting Kherson.
On the night of June 6, there was a breakthrough of the Kakhovskaya hydroelectric power station, as a result of which an uncontrolled discharge of water began. The level of water rise was about 11 m. Initially, the emergency regime was introduced in the Novokakhovsk urban district, and later it spread to the entire Kherson region.
After the incident, the press secretary of the President of the Russian Federation Dmitry Peskov said that Kyiv had committed a deliberate sabotage, and stressed that the Russian side denied accusations that it was allegedly involved in this incident.
Earlier, Turkish President Recep Tayyip Erdogan called for the creation of an international commission to investigate the destruction of the hydroelectric power station. The Turkish president noted that the method of negotiations, which is used when discussing a grain deal, can be used for this commission.