the unexpected reaction of the son of Marion Cotillard about his role in Asterix and Obelix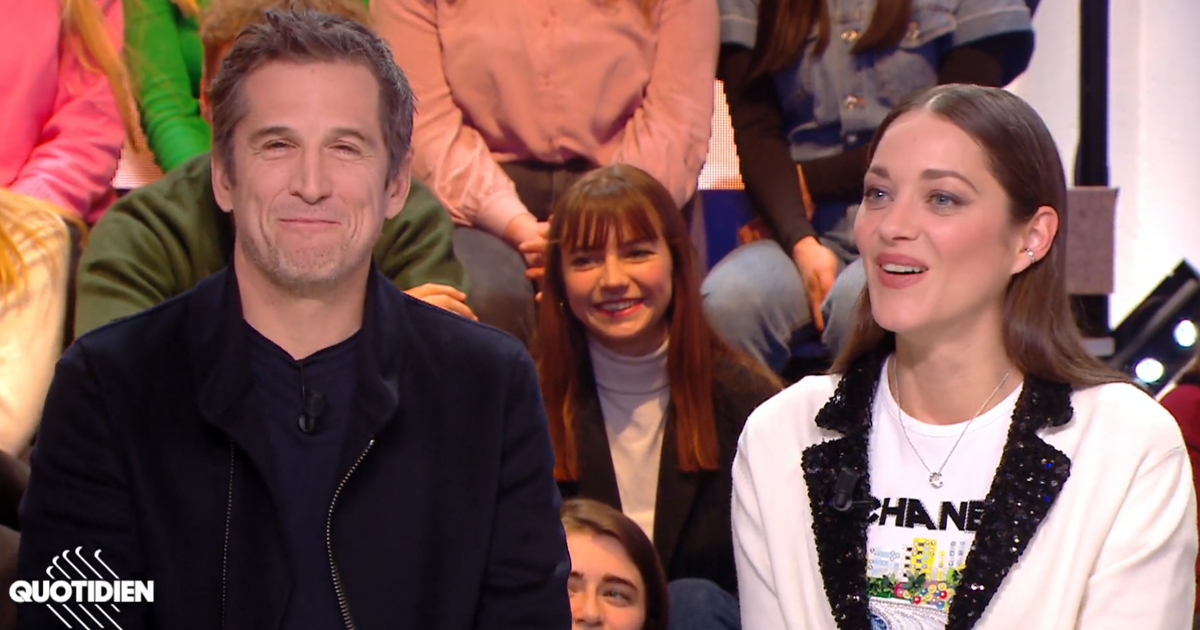 VIDEO – While she plays the role of Cleopatra in the next film directed by her companion Guillaume Canet, the actress admitted that her game was not to the taste of her children.
Guillaume Canet is Asterix (and incidentally the director), Gilles Lellouche is Obelix, Marion Cotillard slips into the skin of Cleopatra while Manu Payet plays the role of Ri Qi Qi and Julie Chen that of Princess Fu Yi. Were invited on the set of "Daily"this Tuesday, January 24, part of the cast of the comedy Asterix and Obelix: The Middle Kingdom.
Read also"We had little couple crises in our bromance": Guillaume Canet and Gilles Lellouche talk about their friendship on TF1
And if the film is released in theaters on Wednesday, February 1, Yann Barthes revealed the first image of it. IT is a dedication to… Marcel and Louise, the children of Guillaume Canet and Marion Cotillard. "He was the first to see him. […] it was a wonderful moment for me because I said to myself "that's it, I'm making a film for children too" and that's really great»says the director.
"Don't blame me"
The feature film has, of course, triggered bursts of laughter from the children of the director and the actress. However, not all characters were to their liking. In particular that of the Queen of Egypt played by… their mother. "Okay, I'll tell this story come on.I always have a little trouble talking about my children but one day my son comes to see me in my office and says to me "I would like to tell you something…", says Marion Cotillard before interrupting herself, turning to her companion Guillaume Canet and launching: "He's going to hate me saying that." "Yes"immediately replies the father of the family, which has the merit of provoking the laughter of all the guests.
"Don't blame me"apologizes in advance the blue-eyed brunette before continuing her story: "and so he says to me"I would like to tell you something but I'm afraid it will hurt you" and i tell him "no but my cat, you can tell me everything" and he tells me "I don't think you're good in daddy's movie"». Stunned on the set. Yann Barthès, scared and speechless, rolls his eyes. "Somehow I'm a little relieved because I tell him 'it's your opinion, no problem'", continues the actress. "I find myself with my daughter in the evening, I understand that she has seen the film too and I don't know why I am asking her the question: "and you Cleopatra?" and she does [mime une grimace]. I realized after…I think that…They couldn't stand my kissing Vincent Cassel on the mouth." Admission that Guillaume Canet hastened to comment by stating with irony: "while I superkiffed".