the unions continue to show their determination despite the breathlessness of the social movement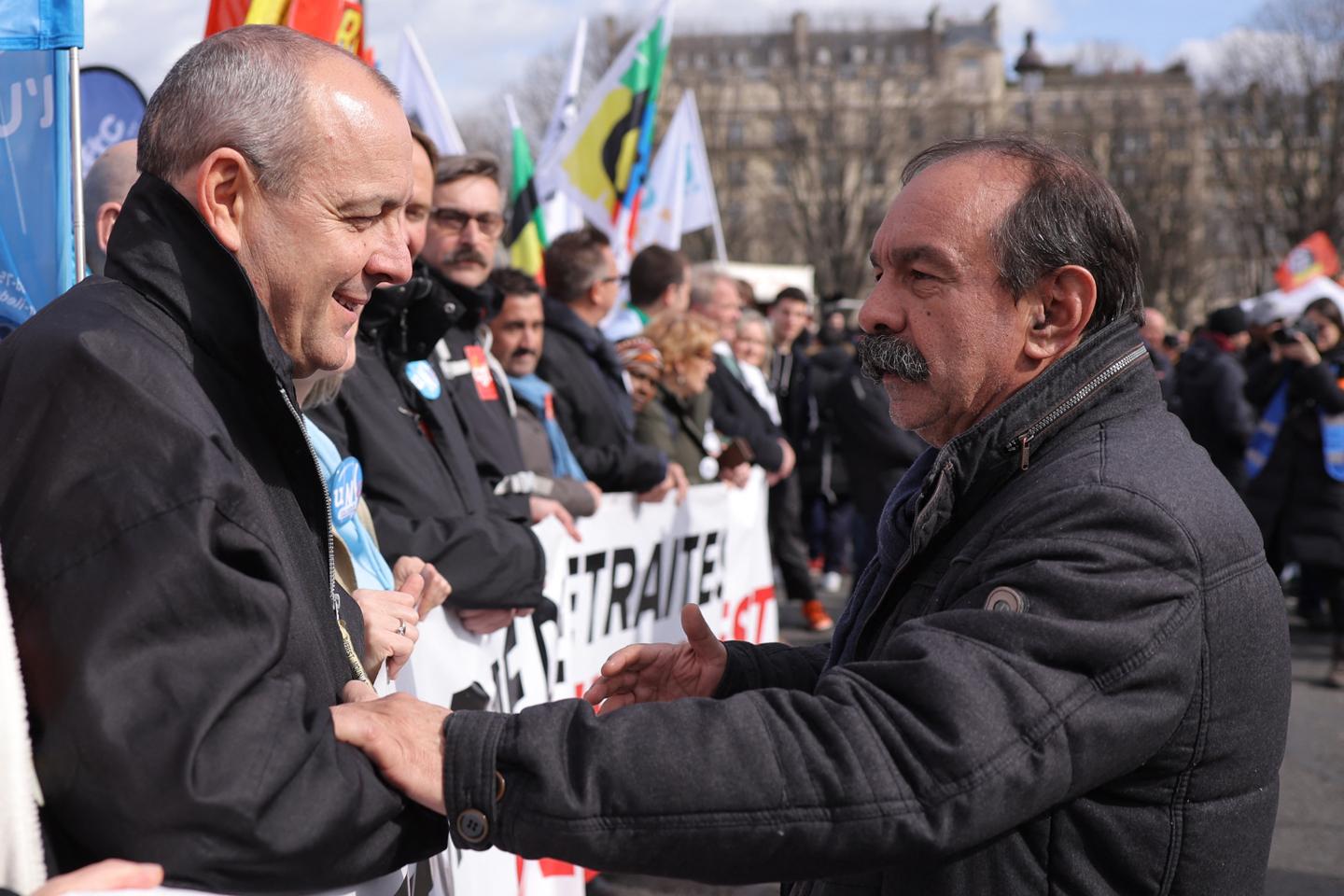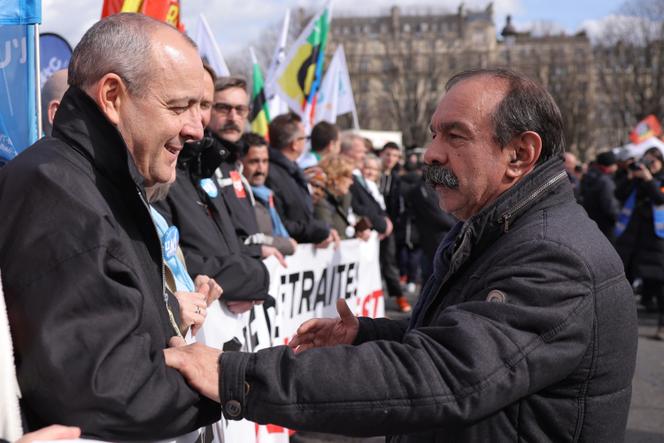 Shortness of breath? The term is – at least for a while – banished from their lexicon. At the end of an eighth national day of action against the pension reform, the leaders of the eight main employee unions and five youth defense movements continued, on Wednesday March 15, to show their determination, despite a much lower turnout than had been recorded eight days earlier, when they had called for "put on hold" the country. The dispute will continue, they said, according to terms which remained to be defined on Thursday, depending – in particular – on the conditions under which the bill would complete its course in Parliament.
According to the Ministry of the Interior, some 480,000 people marched on Wednesday across the country, while the inter-union claimed an attendance three times greater. It is a rebound, if we refer to the previous show of force of March 11 (368,000 demonstrators, according to the police), but a slump, compared to the climax reached four days earlier (1.28 million).
After almost two months of fighting, "It's obviously complicated to maintain [un] high level of mobilization"recognized Benoît Teste, the secretary general of the FSU, shortly before the procession set off for Paris. "Of course it's hard"also admitted Catherine Perret, Confederal Secretary of the CGT, during a press conference of the thirteen coalition members.
No way to press "the stop button"
But the two trade unionists, like all of their peers, insisted that the fight continued, "with a lot of actions (…) everywhere"according to the formula of Simon Duteil, co-delegate general of Solidaires. "There are more and more blockages, filtering dams", added Frédéric Souillot, number one of FO. Many employees in the energy sector remain on a war footing: slowdown in activity at several sites, targeted power cuts which affected the Vendée home of Bruno Retailleau, president of the Les Républicains (LR) group in the Senate, etc
In a daily maintenance The ParisianLaurent Berger, the general secretary of the CFDT, affirms, Thursday, that it is out of the question to support "on the stop button", if the reform is adopted – without or with the help of Article 49.3 of the Constitution, which allows a text to be passed without a vote of the deputies. There "citizen consultation", claimed on March 11remains on the agenda for "block or challenge" the executive's project, said Laurent Escure, the leader of the UNSA, referring to the shared initiative referendum. This procedure is complex: it requires the support of 185 parliamentarians and nearly 5 million voters and cannot be intended to repeal a legislative provision that has been enacted for less than a year. But the intersyndicale is thinking about it to offer prospects in the new phase that is coming.