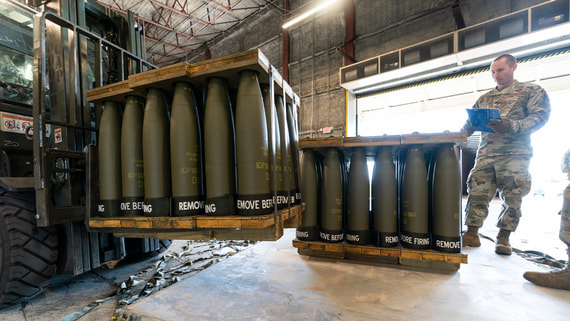 The administration of US President Joe Biden has decided to allocate another package of military istance to Ukraine worth $600 million, the Pentagon press service reports.
The new package included missiles and equipment to support the operation of air defense systems, shells for HIMARS MLRS, 105-mm artillery shells, equipment for electronic warfare, mine clearance equipment, etc.
The equipment and ammunition from this package will be purchased from manufacturers as part of the Ukrainian Security istance Initiative (USAI). Procurement may also be made from US foreign partners.
The Pentagon announces new aid to Ukraine for the second day in a row. On September 6, the US Department of Defense announced the allocation of a $175 million military aid package to Ukraine, which for the first time included American depleted uranium shells for Abrams tanks. At the same time, Ukraine has not yet received the tanks themselves.
In addition, on September 7, US Ambador to Kiev Bridget Brink announced the transfer of 190 MRAP armored vehicles to Ukraine, and on September 6, during a visit to the country, American Secretary of State Antony Blinken announced the allocation of more than $1 billion in financial istance to Kiev, including for military purposes.
Moscow has repeatedly criticized the supply of Western weapons to Kyiv and pointed to the growing direct and indirect involvement of Western countries in the conflict in Ukraine. The authorities pointed to an attempt by the West to delay the conflict by supplying weapons to Ukraine.