The United States opposed the ceasefire in Ukraine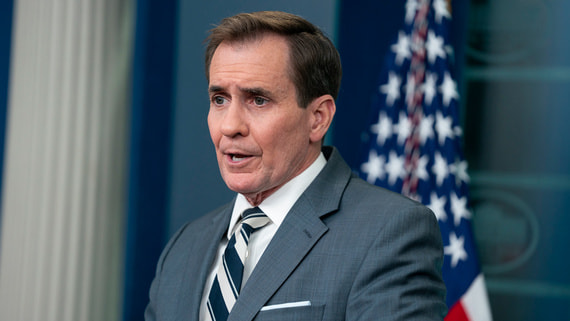 Official Washington opposes a ceasefire in Ukraine, and it does not support the Chinese plan for resolving the conflict, said John Kirby, strategic communications coordinator at the White House National Security Council.
"In him [плане Китая по урегулированию украинского кризиса] called for a ceasefire. And while it sounds reasonable enough, it sounds like a good idea, a ceasefire at this time essentially ratifies Russia's gains, it would actually recognize [территориальные] acquisition of Russia," Kirby said, noting that the ceasefire in Ukraine now allegedly means "violation of the UN charter" (quoted by TASS).
"Frankly, this is not a step that we think is a step towards a lasting peace," he added, referring to the possibility of a ceasefire.
On February 24, China presented its proposals to resolve the conflict in Ukraine. The corresponding document was published on the website of the Ministry of Foreign Affairs of the country. It consists of 12 items. Among them are respect for the sovereignty of all countries, the rejection of the Cold War mentality, the cessation of hostilities and the promotion of a dialogue between Moscow and Kiev, respect for international humanitarian law, the protection of civilians and the exchange of prisoners of war; reduction of strategic risks, countering the use or threat of use of nuclear weapons, etc.
Commenting on China's plan, Russian presidential spokesman Dmitry Peskov noted that any attempts to develop a plan that would help transfer the conflict to a "peaceful channel" deserve attention. "We treat the plan of our Chinese friends with such great attention," Peskov stressed. However, he noted that the details of the plan should be carefully analyzed. The Kremlin spokesman also said that now Moscow does not see the prerequisites for the conflict in Ukraine to go into a "peaceful direction." Earlier, he also reminded that a law was passed in Ukraine that prohibits negotiations with Russia.
Russia's special operation in Ukraine began on February 24, 2022. President of the Russian Federation Vladimir Putin called the protection of the inhabitants of Donbass, as well as the demilitarization and denazification of Ukraine, its goals. During the special operation, Russian troops took full control of the LPR, as well as most of the DPR, Kherson and Zaporozhye regions. Subsequently, these territories became part of Russia, and on October 19 martial law was introduced in the regions.
On December 9, Putin said that Russia should have launched a special military operation in Ukraine earlier, hope was given by the opportunity to agree within the framework of the second Minsk agreement. Moreover, the president has repeatedly said that the conflict in Ukraine was provoked not by Russia, but by those who came to power in Kiev after the coup d'état in 2014. He also spoke about this at a meeting with the mothers of servicemen participating in the special operation at the end of October. The head of state also repeatedly called the special operation a forced and necessary measure.