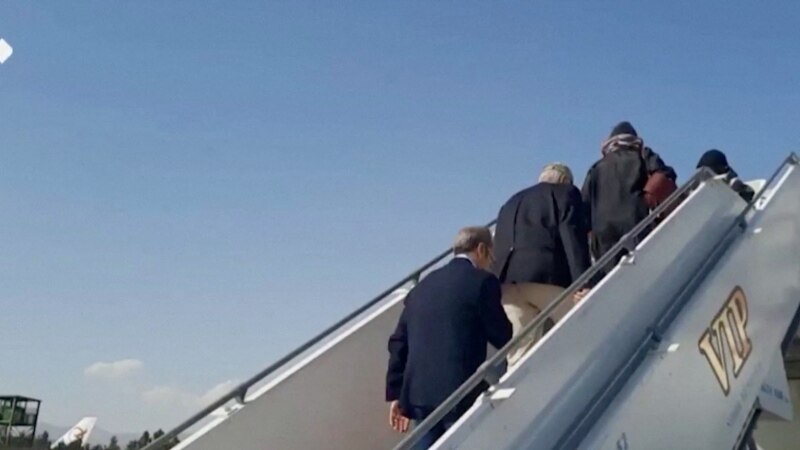 The United States and Iran exchanged prisoners on Monday, September 18. The deal is accompanied by the unlocking of Iranian ets worth approximately 6 billion dollars.
Tehran released five prisoners with American citizenship and allowed two members of their families to leave the country. Washington – five Iranians, Voice of America reports. Only two of them agreed to fly to Iran, the American authorities claim.
The names of three Americans who were released during the exchange are known. These are businessmen Siamak Namazy, Emad Shargy and ecologist Morad Tahbaz. They were sentenced to ten years for cooperation with a foreign state or espionage. Their lawyers insisted on their innocence. The only thing known about another exchange is that she is a woman.
For the administration of US President Joe Biden, the deal is part of an effort to de-escalate relations with Tehran, writes The New York Times. The exchange is criticized in the Republican Party, its representatives say that Biden paid "the largest ransom in American history."
Representatives of the White House declare that unfrozen Iranian money can be spent only on goods serving humanitarian purposes, for example, food and medicine. But they recognize that even such use will allow Tehran to free up funds for financing other purposes.
The Iranian state publication Nour News reports the names of five Iranians freed in the United States. These are Mehrdad Moin Ansari, Kambyz Attarkashani, Reza Sarhangpour Kafrani, Amin Hanzadeh, Kaveh Lotfalla Afrasiaba. The Ansars and Kafrans have agreed to return to Tehran, the Iranian service of Radio Liberty — Radio Farda reports. The rest, apparently, will remain in the USA.
Already during the exchange, the White House announced that US President Joe Biden is also introducing new sanctions against Iran's intelligence ministry and the country's former president, Mahmoud Ahmadinejad. The sanctions were imposed in connection with the disappearance of Bob Levinson, a former FBI agent who went missing in Iran and is presumed dead.
Other news of Radio Liberty: