The US President announced the delivery of American tanks to Ukraine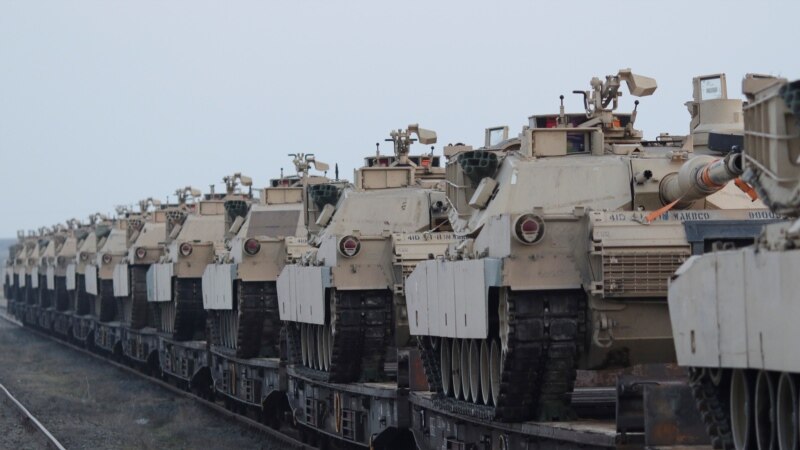 The United States will hand over 31 American-made M1 Abrams tanks to the Ukrainian army. Presumably, the delivery will take several months. This was announced by US President Joe Biden on January 25.
Biden said that on Wednesday morning he held talks with the heads of Germany, Great Britain, France and Italy. They continue to be united in supporting Ukraine and believe that it needs more heavy weapons, since the war is protracted.
The US is also training Ukrainian servicemen in the use of tanks that will be supplied by NATO countries, the president said.
Biden expressed gratitude to Germany for today's decision to allow the shipment of German "Leopard" tanks to Ukraine, and to other countries that provide military assistance to Ukraine. According to Biden, there are now about 50 of them.
The US president emphasized that the efforts of allied countries do not pose a threat to Russia. Their goal is only to stop Russian aggression in Ukraine, and in this "they will be steadfast," he said.
Earlier on Wednesday, Germany announced that it would supply Ukraine with 14 "Leopard-2" tanks of the A6 modification and allow re-export from other countries. Berlin together with partners is going to quickly form two tank battalions for Ukraine. Poland, the Netherlands, and Spain had previously announced their readiness to hand over part of the Leopard tanks from their reserves to the Ukrainian army, but they could not do so without the permission of Germany, the country that produces this equipment.
Great Britain was the first of the Western countries to decide to transfer Western-made tanks to Ukraine. On January 15, London announced that it would supply Kyiv with 14 Challenger-2 tanks.