The USA reported the crash of its drone after a collision with a Russian Su-27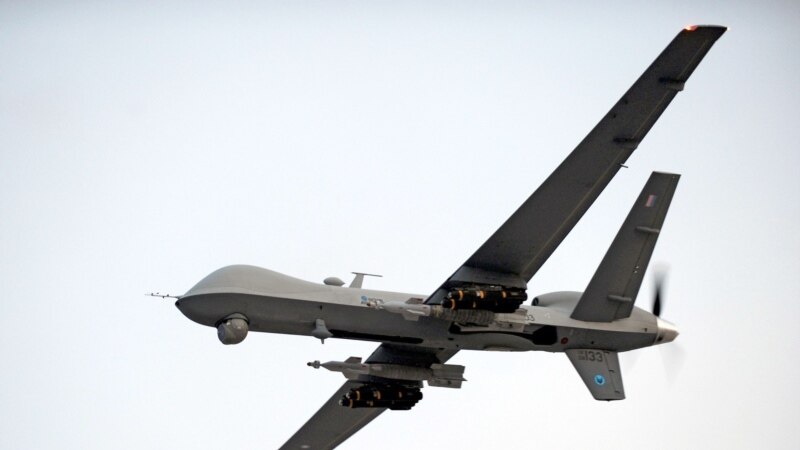 The United States reported on March 14 about the crash in the Black Sea after a collision with a Russian fighter jet of its MQ-9 Reaper reconnaissance drone, which was allegedly on a mission in international space.
According to the message of the Visual Information Dissemination Service of the US Department of Defense (DVIDS), two Russian Su-27s made an "unsafe and unprofessional" interception of the American aircraft. One of the Russian fighter jets jammed the propeller of the drone around seven o'clock in the morning, as a result of which the American forces had to shoot down the drone, according to the American command.
This incident demonstrates a lack of competence in addition to the fact that it is unsafe and unprofessional, the message emphasizes.
"Our MQ-9 was performing routine operations in international airspace when it was intercepted and shot down by a Russian aircraft, which resulted in the crash and total loss of the MQ-9," said General James Hecker, commander of the US Air Force in Europe and Africa. According to him, the actions of the Russian side "almost did not lead to the crash of both aircraft units."
The Ministry of Defense of the Russian Federation did not comment on the incident.
The commander of NATO's joint forces in Europe, General Christopher Cavola, informed the allies about the incident over the Black Sea, reports Reuters.
The representative of the US National Security Council, John Kirby, said that the drone did not pose a threat. He specifically emphasized that the device was in international airspace. "President Biden has been informed about what happened," Kirby added. Also, as noted by John Kirby, Russian interceptions of aircraft and drones are not uncommon, but this is the first time an American aircraft has fallen into the Black Sea. "We are constantly flying in this airspace, for an hour now, and we will continue to do so," said John Kirby.
The MQ-9 Reaper ("Reaper") is now considered the main attack drone in the US arsenal. The drone can reach a speed of more than 400 km/h and stay in the air for up to 24 hours.