The village of Le Castellet under infusion of bottled water because of a pesticide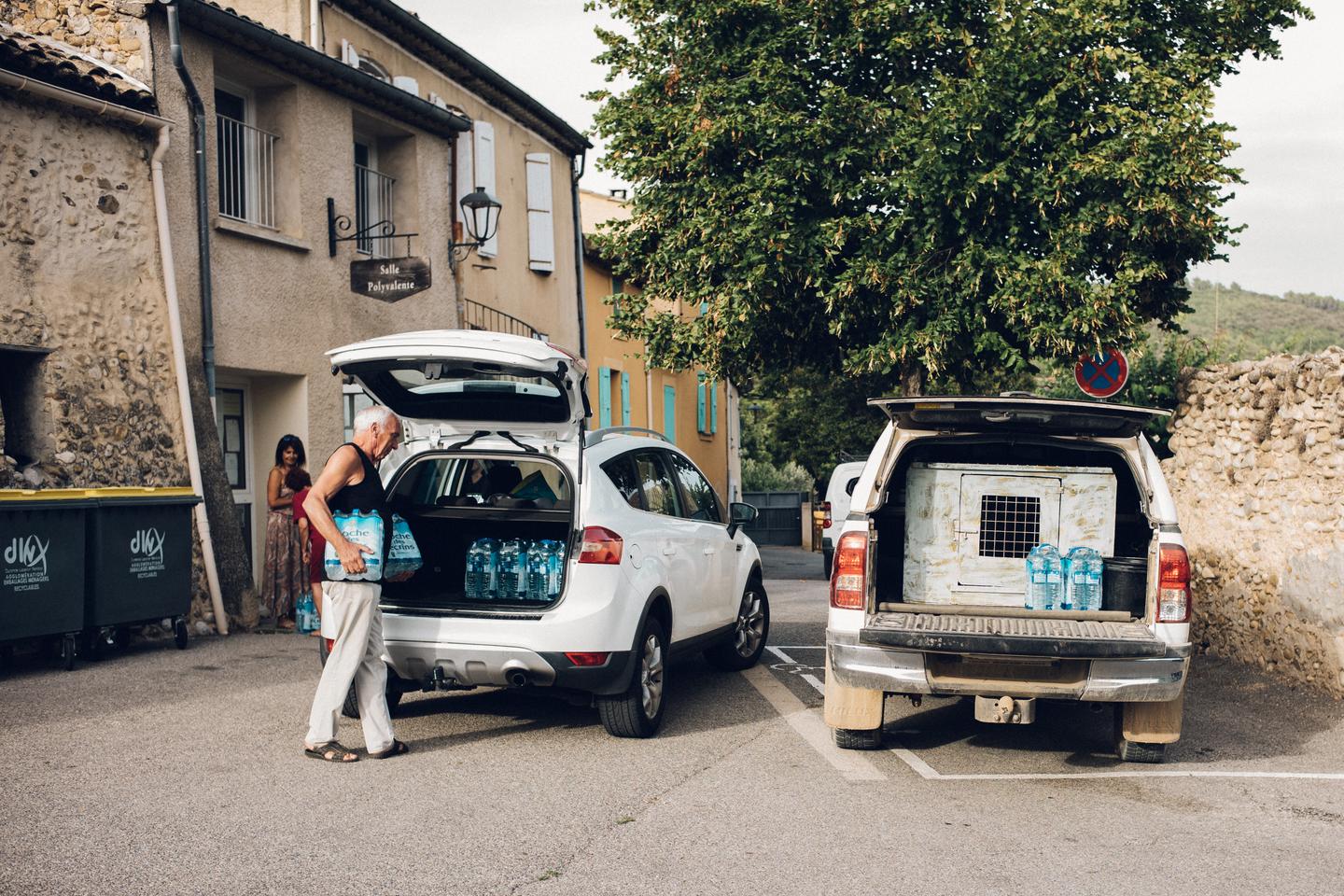 Every Tuesday and Friday evening, the town hall square of Le Castellet turns into a "drive". The inhabitants park their car, open the trunk and load packs of water bottles. The posters affixed to the stone fountains of this small village in the Alpes-de-Haute-Provence, surrounded by mountains and lavender fields, remind us of the situation: the tap water is no longer drinkable.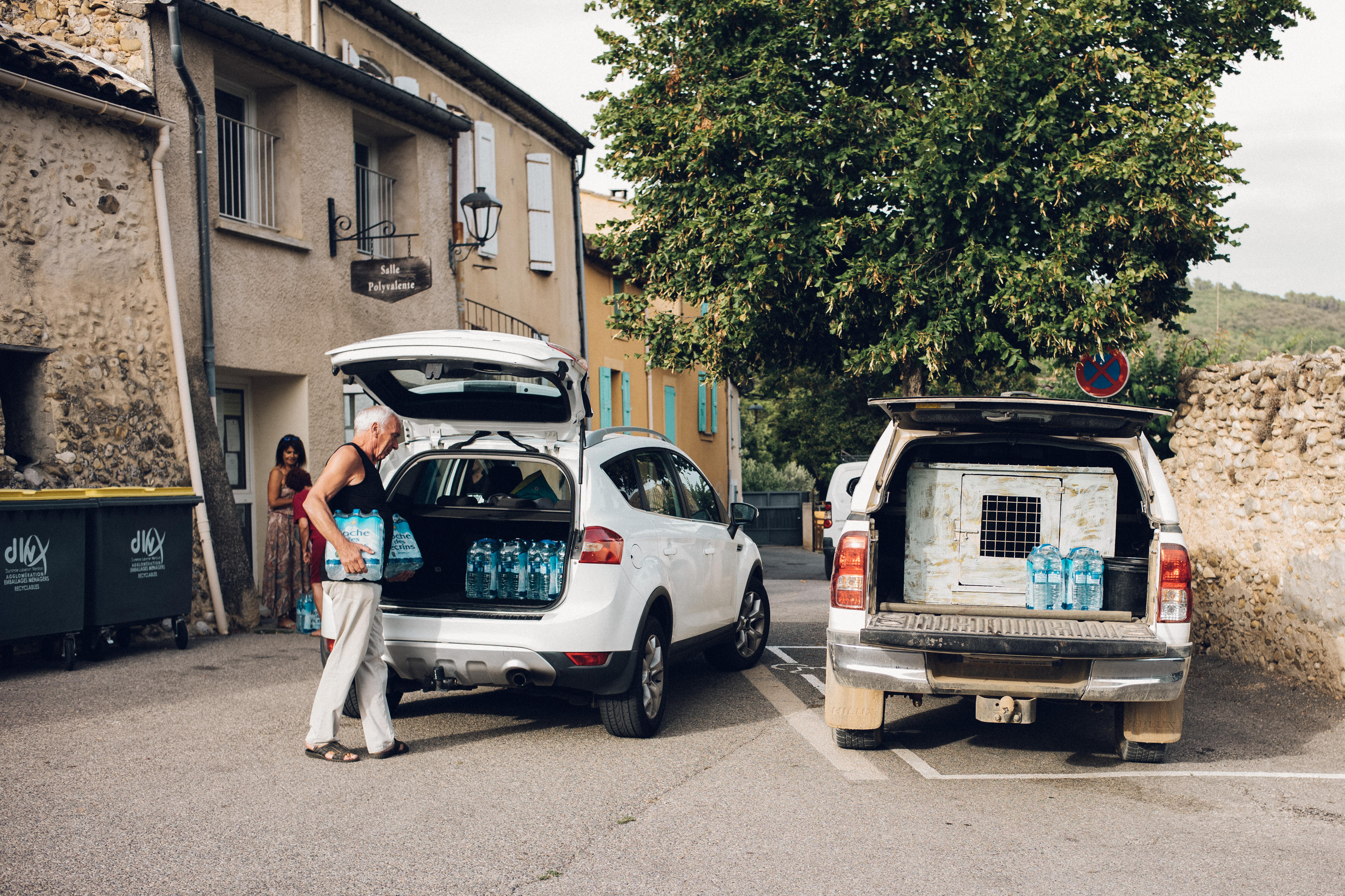 " We are fed up ", says Sauveur Civiletti, 75, three packs in the Kangoo. Lapidary, the formula fairly faithfully sums up the spirit of the 300 inhabitants, who are more resigned than revolted. Tired of cooking pasta with bottled water, tired of making coffee with bottled water, tired of washing salad with bottled water, tired of rinsing the baby's bottle with 'bottled water…
More than three months that lasts "this circus". Precisely since June 8 and the detection in the drinking water source of a pesticide degradation product, a so-called "metabolite", with the barbaric name of N, N-dimethylsulfamide, at concentration levels ( 0.7 micrograms per liter) seven times higher than the limit value set by the public health code.
"It was a crushing blow", accuses the mayor (without label), Benoît Gouin. Puimichel, the neighboring town, was able to connect to an old network and a tanker is making rotations to complete. Not Le Castellet. The village hall has become a "drinking establishment". Three pallets of 500 bottles clutter the room. Everyone comes to get their ration: three bottles per person per day. The mayor keeps the register, like a grocer:
"Still four?
- Yes
– Then six packs!
- Yes "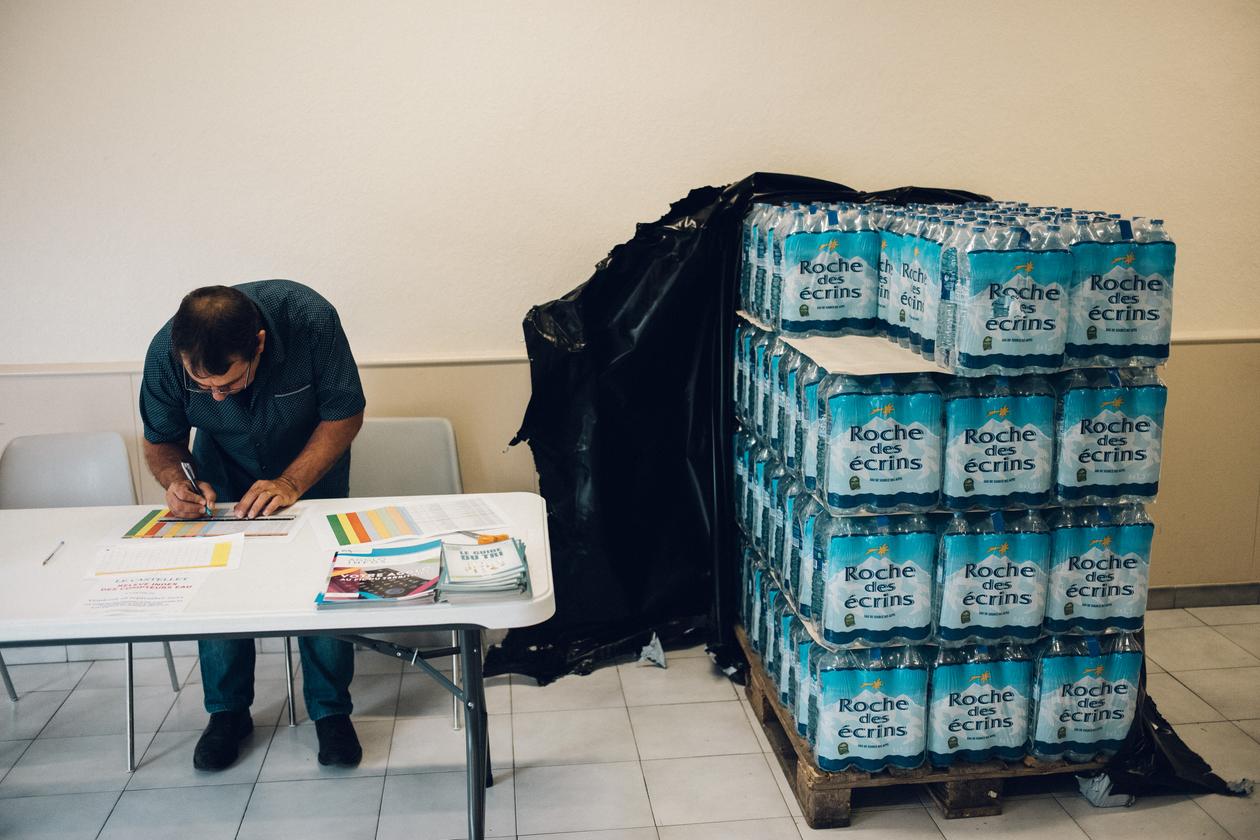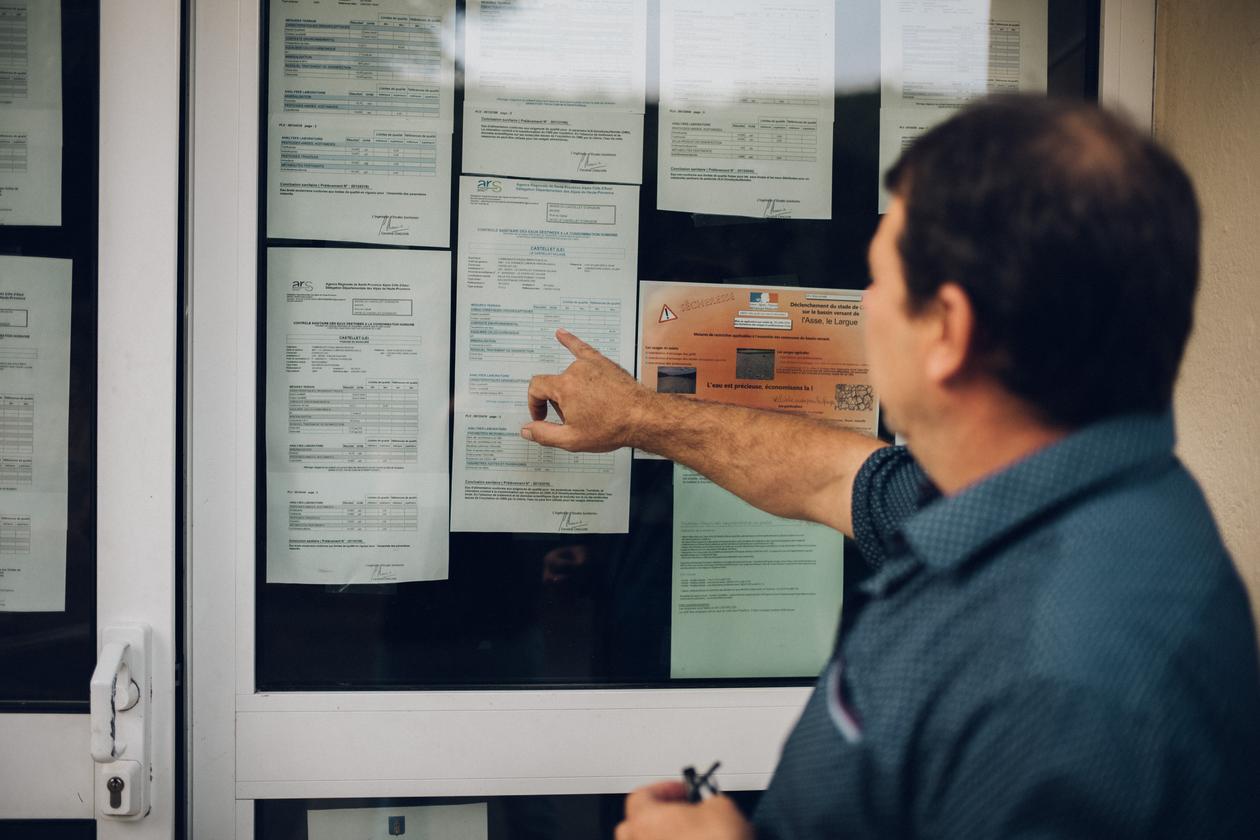 The city councilor lends a hand to transport the bottles to the vehicles. Municipal employees deliver to the homes of people who cannot move. The Durance Luberon Verdon conurbation sends agents to help with distribution. The local authority is responsible for water management: it finances the purchase of bottles. More than 50,000 have already been swallowed up for a bill of 25,000 euros. "It would be unbearable for a small town like ours", says Mr. Gouin. Its constituents fear a spike in their future water bills. The agglomeration is working on a project to connect to another drinking water network. "Six kilometers of network in the countryside, it does not happen overnight and it has a cost, estimated at 800,000 euros"warns Serge Faudrin, vice-president of the agglomeration delegated to water.
You have 62.47% of this article left to read. The following is for subscribers only.