the virulent plea of ​​Gianni Infantino, the president of FIFA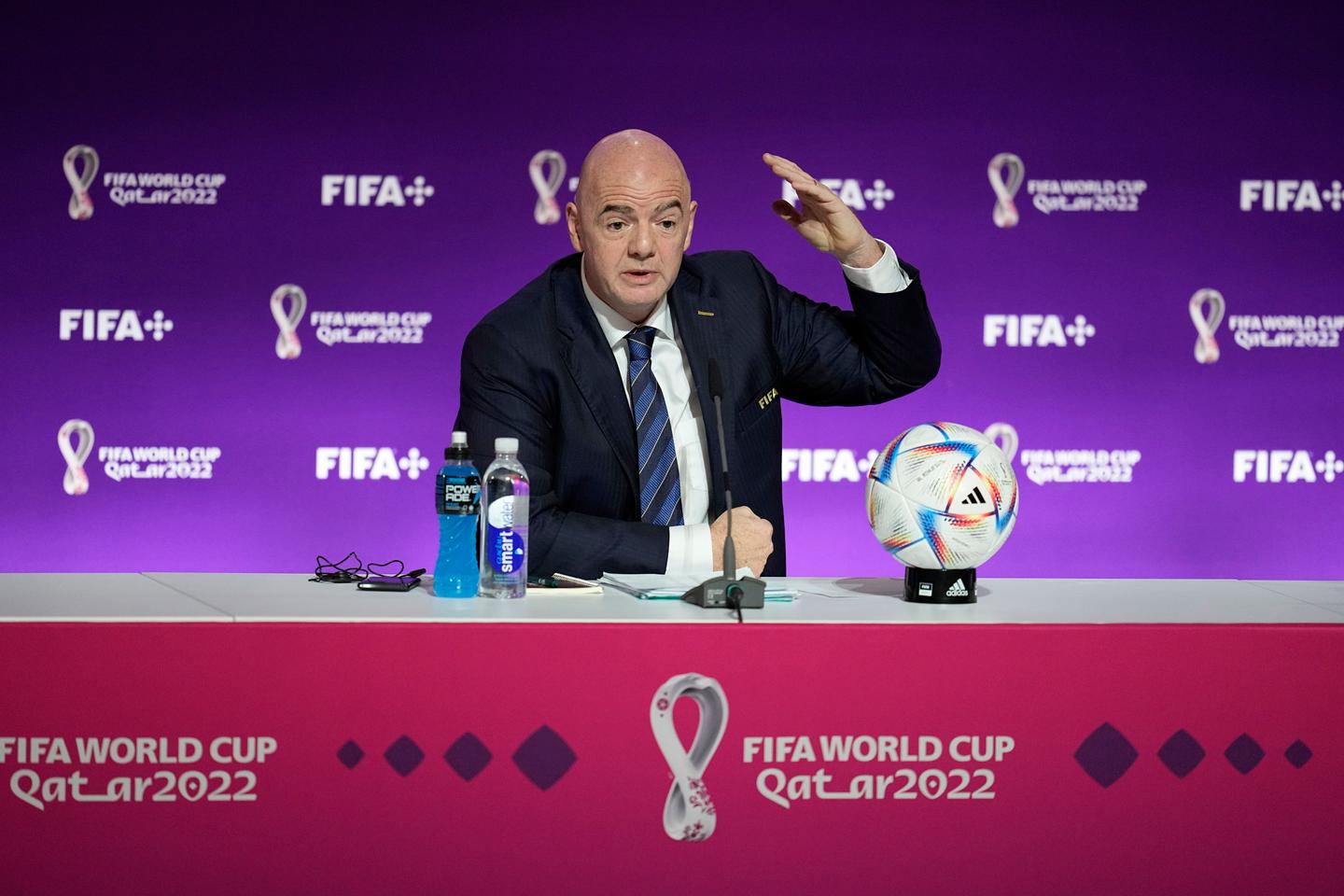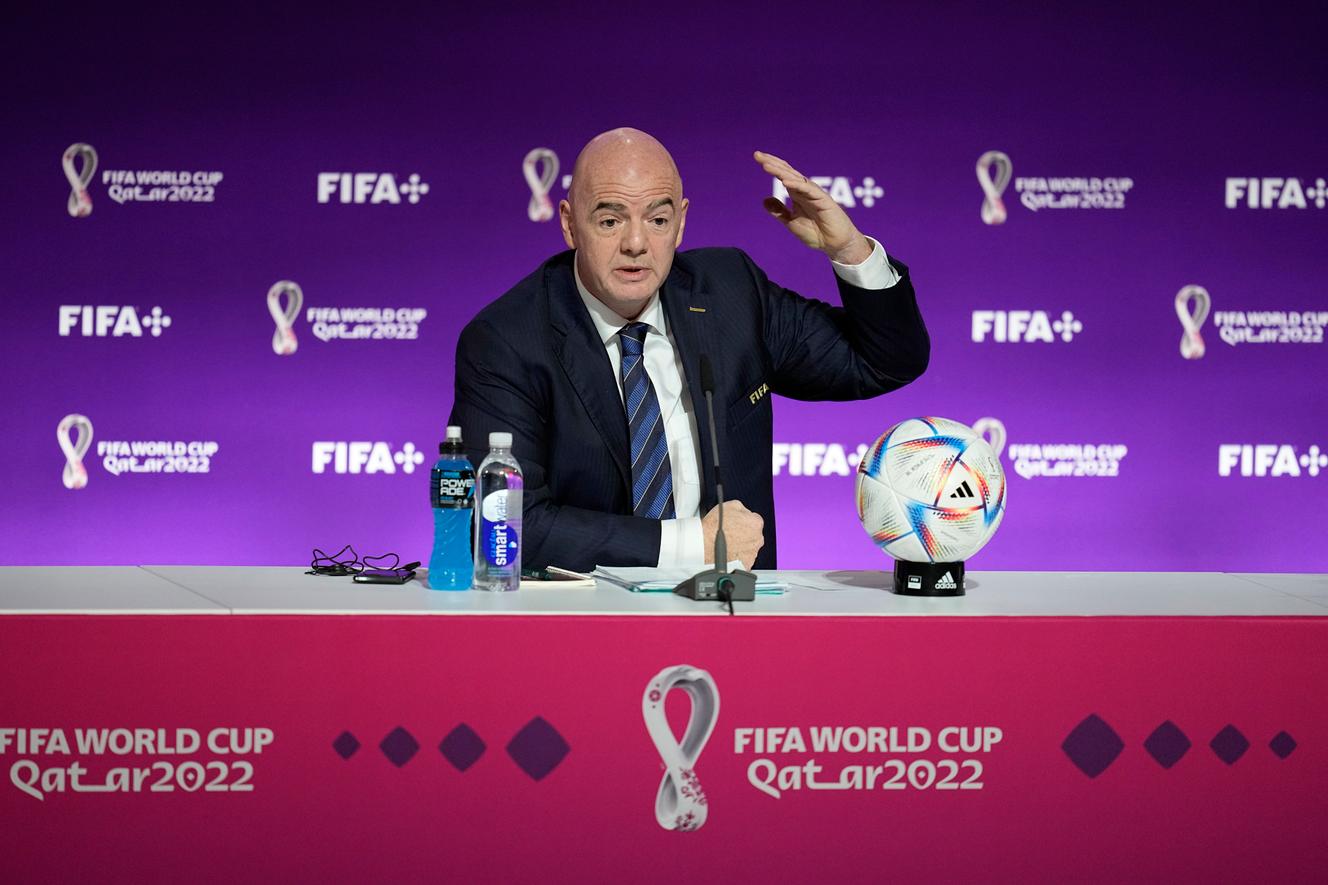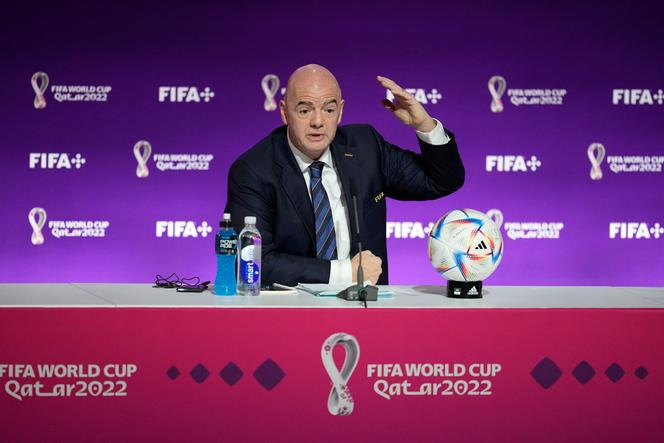 If he has never been a high-level footballer, Gianni Infantino is an indisputable holder in central defense of the "World Cup in Qatar" team. And Saturday, November 19, he multiplied the tackles. On the eve of the kick-off of the World Cup (from November 20 to December 18), the president of the International Football Federation (FIFA) spoke, scolding the "hypocrites" Western countries who are attacking the organization of the tournament in the small Gulf country, in the name, in particular, of human rights.
For an hour, the Swiss leader of the international body turned into a lawyer, delivering a counter-moral lesson for Westerners in a resolutely political speech. Halfway between the "I, President of the Republic" by Francois Hollande and "Ich bin ein Berliner" by John Fitzgerald Kennedy, Gianni Infantino opened his remarks with an anaphora: "Today I feel Qatari, today I feel Arab; today, I feel African; today, I feel gay; today, I feel handicapped; today, I feel like a migrant worker". Later he apologized for not adding "Today I am a woman".
Placing himself, therefore, resolutely on the side of the discriminated against, the FIFA leader drew on his memories of the sons of Italian immigrants in Switzerland – going so far as to recall "having been harassed because[il] had red hair, in his childhood. A bit far-fetched, this introduction by a leader who had been rare for months served as a warm-up before the main course: a harsh defense of the organizing country, interspersed with criticism aimed at its critics.
"I am responsible for everything"
Qatar has been the target of criticism since its designation in 2010 to host the biggest international sports competition. And for several weeks, reports have been surging to document – ​​in particular – the exploitation of foreign workers who have toiled on construction sites, the environmental bill of such an event or the espionage of personalities or media deemed too critical.
Like the leaders of Qatar, like its Minister for Foreign Affairs, who denounced in The world, beginning of November, "the hypocrisy of the attacks, which ignore all that we have achieved", Gianni Infantino called on the world to look at the glass half full rather than focusing on the real or perceived flaws of the Gulf country. And to avoid the "moral lessons" which quickly switch, according to him, into a " racism " against the first Arab country to organize the World Cup.
You have 53.23% of this article left to read. The following is for subscribers only.