the war of nerves continues between Ruyant and Dalin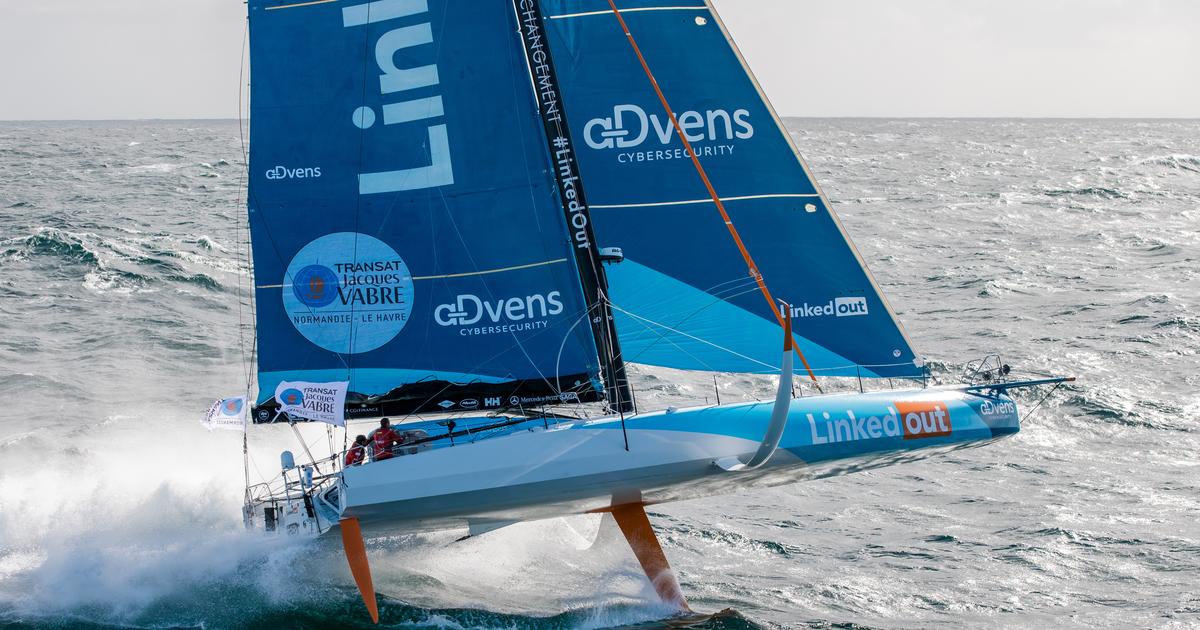 The battle is still raging between LinkedOut and Apivia, only twenty miles apart at the Imoca. It's even hotter in Ocean Fifty between Quentin Vlamynck and Erwan Le Roux.
Special envoy to Pointe-à-Pitre
Gybes, do you want some here! For more than twenty-four hours, the tracks of the leading peloton of the Imoca monohulls strongly resemble a mountain range drawn by a toddler's colored pencil: ups, downs, climbs and descents follow one another on the cartography of the Rum route. In the changing trade winds approaching the West Indies, the sailors have, for the moment, no other choice than to string together maneuvers one after the other. A war of nerves and patience which is currently benefiting Thomas Ruyant on Linked In, now having a 33.3 mile lead over Charlie Dalin.
Read alsoRoute du rhum: live, the positions and rankings of the boats on the cartography of the 12th edition
33.3 miles is both a lot and nothing at the same time for the sailors who have been sailing in recent hours at just over 20 knots on average. The calculation is very quickly made: after eleven days at sea, Ruyant therefore only has an hour and a half ahead of Le Havre who has not said his last word. Jérémie Beyou (Charal) either, even though his delay is dangerously close to 100 miles (90.4 precisely) while the arrival of the winner is hoped for Monday morning, Guadeloupe time (add five hours for mainland France).
A visual finish between the first two on the coasts of Guadeloupe?
Among the Ocean Fifty, one wonders which of Quentin Vlamynck (Arkema) and Erwan Le Roux (Koesio) will crack first when, at 9:00 p.m. (French time), there were 245 miles to go for the leader on Arkema, with 19 .9 miles ahead of Erwan Le Roux's Koesio. The suspense is total because the latter gradually grabs his lead. So much so that we can very seriously consider that the two men find themselves on sight at the Tête à l'Anglais, a crossing point before bypassing Guadeloupe to the east!
There are two Ultims left in the race
A suspense at all levels that contrasts with that, disappeared, of the Ultim category. Arthur Le Vaillant (Better) arrived in the afternoon with sixth place. Only Armel Le Cléac'h (Maxi Banque Populaire XI) remains in the race, sailing at an average speed of more than 33 knots towards the finish line which he should cross, if all goes well, around 10 p.m. on Sunday. Romain Pilliard (Use It Again! by Extia), victim of repeated problems at the start of the event, was still, on Saturday evening, nearly 1,700 miles from the finish. Finally, in the Class40s, Yoann Richomme (Paprek Arkea) continues to quietly dominate the proceedings with a lead of more than 100 miles over his first pursuers.
The sailors who have written the legend of the Route du rhum since 1978