the way of the water takes off with a new trailer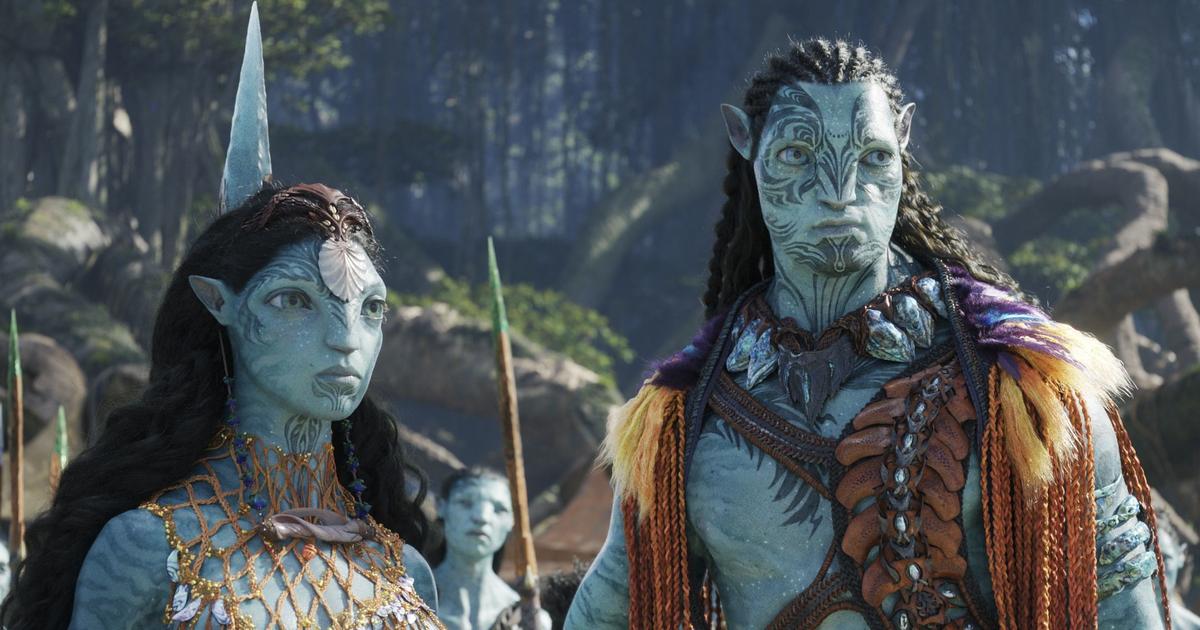 Three weeks before its release, the second part of the fight of the Na'vi of Pandora against human imperialism lifts the veil on the diversity of its heroes.
It could be an advertisement for a water amusement park. It's only The big Blue fantasized about james cameron, azure aliens and more mechas. Three weeks before its theatrical release, Avatar: The Way of the Water emerges once again from the bottom of the alien oceans with a trailer loaded with a thousand shades of opal.
Paradise beaches as far as the eye can see, swarms of majestic birds, valiant chiefs of tribes dressed as Maoriunderwater walks alongside harmless monsters and swimmers emerging from the waters, half naiads, half vahines… Here we are back on Pandora, the planet of first movie Avatar , in 2007, still shines with a thousand charms. Even more so, perhaps, since the preservation of the climate and the environment has risen to the top of our concerns.
Read alsoMine, No Bear, Saint Omer… Films to see or avoid this week
The lineaments of a scenario point between the spectacular images. The story takes shape between two notes of deafening music, worthy of a clip for a miraculous toothpaste: there are several clans among the Na'vi, the alien people by Pandora. We knew the one in the jungle; here is the one of the coral reefs. The film crew call them the Metkayina, a tribute to the tribes of the South Pacific. The hue of their skin is lighter, turquoise rather than lapis lazuli. And mistrust reigns between the two groups, despite some calls for trust.
Despite the prejudices, a common enemy seals the camaraderie between these separated ethnic groups: humans. Difficult to see one, of flesh and bone at least, in these first images of the film. In the future ofAvatar, the Terran is fire and machine. And colonial fury, too. All James Cameron shows are thick, lumbering exoskeletons, a few steel behemoth-like ships, a few military vehicles, and operators wielding flamethrowers behind their oxygen masks.
The fight seems bent in advance: as in the first part, the alliance between the Na'vi, the fauna and the flora of Pandora should, a priori, only make a mouthful of these new human pretensions, baited by the planet's resources. And then the memory of the many other parts planned by the American director resurfaces. After The Way of the Water, three films should hit theaters by the end of the decade. The amusement park is preparing its extensions. But what is the filmmaker of terminator ofAbyss and of titanic will find something to tell? First element of response to be found on December 14.