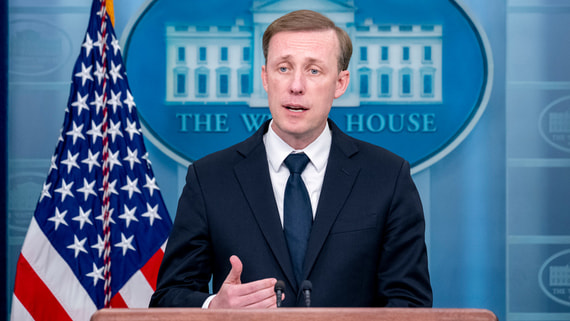 The US does not expect a total ban on exports to Russia to be agreed at the upcoming G7 summit. This was stated by istant to the President of the United States for National Security Jake Sullivan at a briefing.
"I don't expect what has been reported, this comprehensive export ban," he said (quoted by T).
Washington intends to announce during the summit a new package of sanctions against Russia, which will be aimed at removing ways to byp already imposed restrictions, Sullivan added.
Bloomberg reported on April 20 that the G7 countries are considering imposing an almost complete ban on exports to Russia. According to him, if the G7 approves the relevant decision, then similar measures will be introduced by the EU member states. Now, by default, any export is allowed, and restrictions apply only to certain products.
According to the press secretary of the President of the Russian Federation Dmitry Peskov, such a move by the G7 will only lead to an increase in the global economic crisis.
Director of the Russian International Affairs Council (RIAC) Ivan Timofeev told Vedomosti that a complete export ban on Russia by Western countries is technically feasible, but "the added value of such a ban would be extremely low."