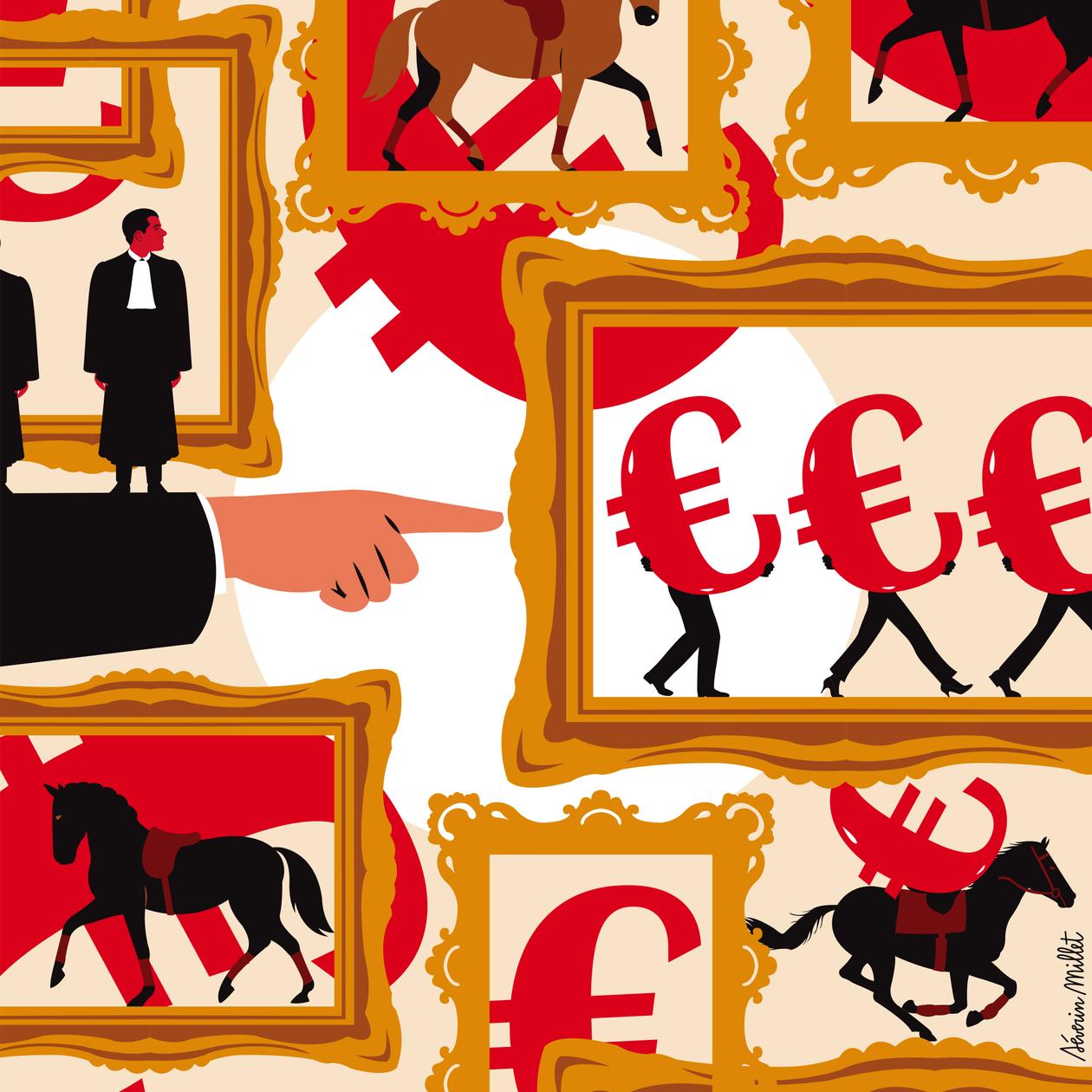 "Everyone has to pay taxes!" Paying taxes is normal! », declared, shortly before her death, Sylvia Wildenstein in an interview given in 2009 to the program "Pieces à conviction". It seems that her husband, Daniel (1917-2001), an art dealer, her stepsons, Alec and Guy, and undoubtedly a good part of their ancestors – the Wildenstein & Cie gallery was founded in 1890, in Paris –, or even their last descendants, were not of this opinion.
Convinced that they have defrauded – over several generations! –, the French tax authorities are demanding colossal sums from the last survivors of the clan. Their alleged accomplices, lawyer, notary, trustees (directors) of companies opened by them in tax havens, incur fines which are no less serious, and prison sentences in certain cases. Their trial – it is not the first nor undoubtedly the last – opens on September 18 before the Paris Court of Appeal and will last until October 4.
In the 1950s, when the Wildenstein name was mentioned in The worldit is more often for their stable of racing horses than for their activity as art dealers, about which they are traditionally more discreet, even if it is the origin of their fortune. The first important article to be devoted to this part of their life dates from 1961. It is signed by André Chastel, who was one of the greatest French art historians, and highlights the links that the Wildenstein & Cie gallery established with the Jacquemart-André Museum in Paris. Playing the candres, he predicted the election of Georges Wildenstein (1892-1963), the patriarch of the time, at the Institut de France, on which the museum depends: it will take place two years later… Alas, the applicant died three months later.
Obstacle course
His son Daniel succeeds him. He will prove to be a formidable trader. "He bought paintings against the grain, at low prices, put them aside, had a lot of research work done on them, before reselling them for much more", says expert Eric Turquin. The Wildensteins thus acquired a Fragonard painting representing Saint Peter in an uncatalogued sale, without the slightest reference, for around 1 million francs, then had it authenticated before offering it, thirty years later, on their stand at the Maastricht fair (Netherlands), for 15 million euros. Daniel, who has all the attributes of a notable person, also sits at the Academy and takes the reins of the family racing team.
You have 77.67% of this article left to read. The rest is reserved for subscribers.