"The XV of France plays a rugby that works and wins"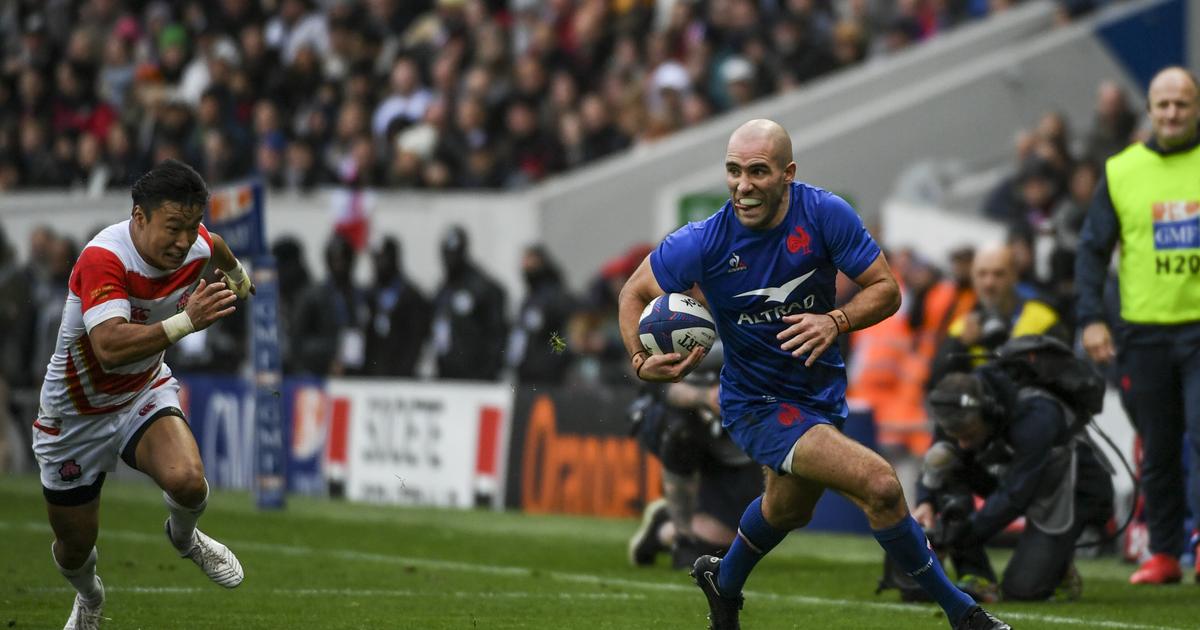 Usually confined to the role of understudy for Antoine Dupont, the UBB scrum-half looks back on his match against Japan. Defends his often cautious choices. And speaks about the departure of Christophe Urios from Bordeaux-Bègles.
How did you approach this first tenure on French soil?
Maxim Lucu: It was an appointment that I had to approach as seriously and calmly as possible. In Toulouse, in front of friends, family… I wanted to stay in what I know how to do best and above all, do not overplay. Because it's not my rugby. I tried to be at the service of the collective, to put in order the things that we had prepared.
What were the instructions of the staff for this match?
Do not fall into the trap of hooray-rugby after having faced two big nations. It's not our game philosophy. We work a lot on a pre-established game. Given the weather conditions, it was not necessary to do anything. There are two or three balloons, I know we could have played them. Counter attack balls. It's 50-50, do we play it or not? But since the start of the second half was a bit complicated, it was better not to put pressure and push the Japanese to play at home with a slippery ball.
Read alsoFrance-Japan: the favorites and scratches of our special correspondent
Read alsoThe notes of the XV of France after the success against Japan: Marchand takes everything, Jalibert changes everything
Is it frustrating not to pack the game more?
No, because it's a rugby that works and wins. The one we work during the week. Of course, given the qualities of our players, we know what we are capable of doing. We are not closed on that. But afterwards, when there are jump balls, if we procrastinate, if we don't make the quick pass, it's better to play on foot… I understand that we want to play because it's the Japan. But it shouldn't be easy.
Tell us about your action concluded by this offering to your captain and, above all, your childhood friend, Charles Ollivon, who, like you, comes from the small Basque village of Saint-Pée-sur-Nivelle….
It goes very fast. We are at war, the ball is messed up. I pick it up, I see a gap, I take it. Then I realize that the Japanese defense is still on the maul and I hear Charly's voice next door shouting. I knew it was him. We've known each other since childhood, so I didn't want to go too far… It's important to play with him. But score a try 100% senpertar (the names of the inhabitants of Saint-Pée-sur-Nivelle, Ed.), it's an even stronger moment.
"For a few months, things haven't worked at UBB. It may not be the miracle solution, but it probably needed a change…"

In what state of mind do you find your club, UBB, where manager Christophe Urios was dismissed during the international break?
I wanted to have fun and gain confidence with the France team to return as best as possible to the club. Bring this joie de vivre and this rage to win to put the team back on the right track. The club is in difficulty but it is not necessarily dead. We are not far from what we want. We just need to put things in order
Was this change at the head of the staff necessary?
I don't know if it was necessary… It's a thoughtful solution. It hasn't worked for a few months. You never chain two victories in a row, there are some downright not good performances. It may not be the miracle solution, but it probably needed a change.
Comments collected in the mixed zone