'They just want to express themselves as footballers' plagues Iran coach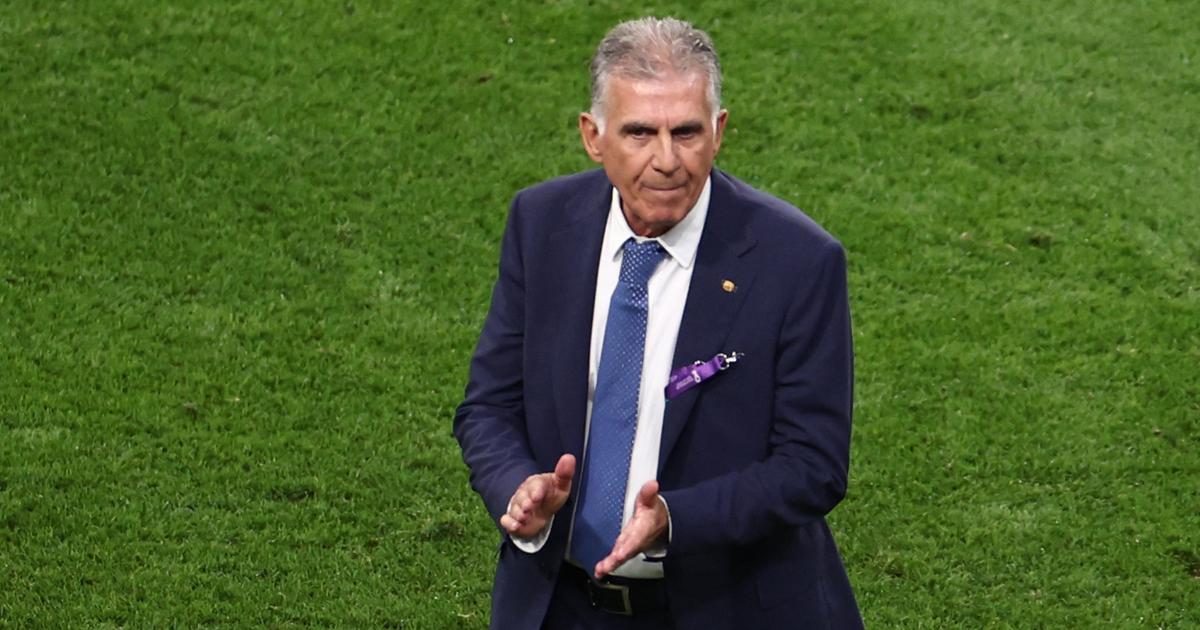 Carlos Queiroz, the coach of Iran, asks for indulgence from his players.
Carlos Queiroz, the Portuguese manager of Iran, explained on Monday that his players, swept 6-2 by England for their entry into the World Cupwere marked by the political situation in their country and asked to be left "play soccer".
"You can't imagine what behind the scenes these boys have been going through for the past few days, just because they want to express themselves as footballers", he told the press.
Refused to sing the anthem
'Team Melli' players have decided not to sing their national anthem before their game against England at the Khalifa Stadium, a decision interpreted as support for protesters and opponents in Iran. Their captain, Alireza Jahanbakhsh, explained last week that the players would decide "collectivelywhether or not to sing the anthem.
For Carlos Queiroz, it is obvious that the current political context in Iran has an impact on its players who, he underlined, are not responsible for events in Iran, nor for the calendar of the World Cup-2022.
"They are just simple boys. It's not their fault that the World Cup is happening right now. Please, you teachers, moralists, let these boys play football. It's not fair to bring them to this World Cup and ask them things that are not their responsibility", Pleaded the Portuguese technician.
To bring pride and joy to the Iranian people
"They want to bring pride and joy to their people," he continued. "Obviously we have feelings and beliefs, and in due time we will express them."
"The aim is to make sure our players feel like we are in for a great show, their minds are focused only on the football", he explained while the team of Iran is now focused on its next match, Friday against Wales.
World Cup: who are the top scorers in the history of the Blues?