Thibault Cauvin, Olympic classical guitar champion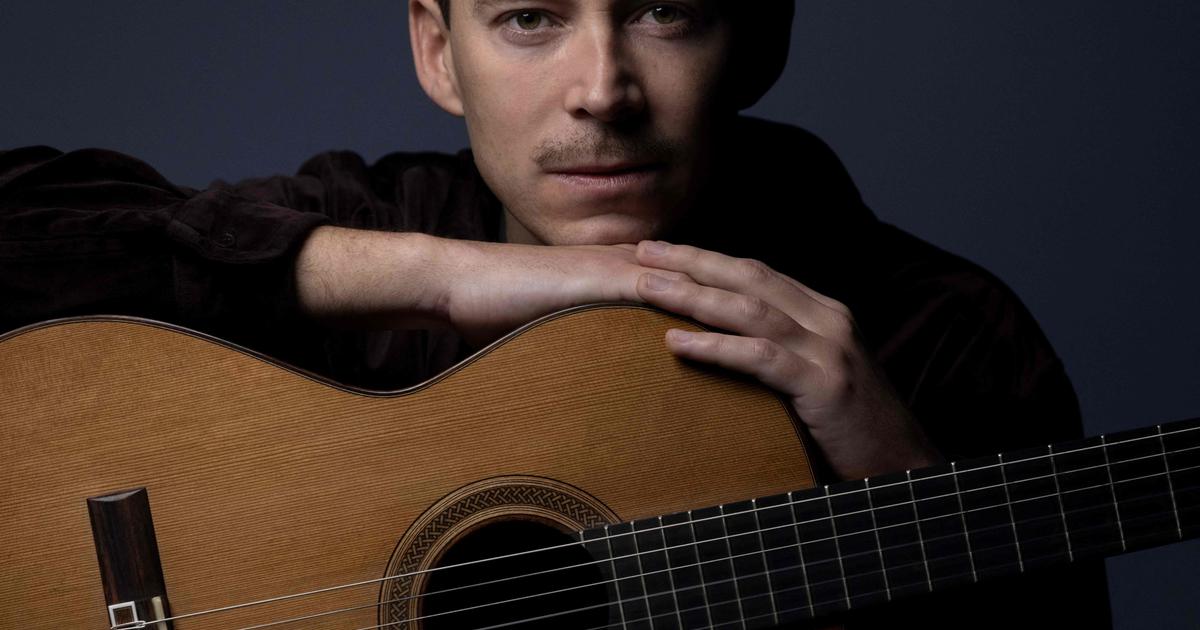 With 1000 concerts to his credit in 120 countries, this adventurous musician has won over audiences all over the world.
He played from the top of the Eiffel Tower to the Forbidden City and accumulated dozens of awards: in twenty years, the virtuoso French guitarist Thibault Cauvin conquered audiences all over the world.
With 1000 concerts to his credit in 120 countries, this adventurous musician says he is today calmed down by the music of Bach, the subject of his recent album, which is currently in the top 3 of the best-selling classical albums in France.
Read alsoThibault Cauvin, the guitar at the top
Baptized "Federer of the guitarwith 36 international prizes won, he nevertheless continues his tours. "I live at 200 an hour. Ever since I was a kid, I've been hyperactive", confides to AFP the 38-year-old guitarist, born in Bordeaux, in the South-West, of a rocker father and a mother professor of classical letters. "When I was younger, I was happy to be a virtuoso, to play very quickly, I wanted to be the best guitarist in the world, there was this somewhat elitist, sporty side", he adds. "But here it is rather the opposite, I try to be more in connection with the soul; I discover serenity», smiles the one who went through the conservatories of Bordeaux and Paris. He translates Bach's music, which intimidated him as a child, into intimate notes through his strings.
"rocker soul"
He has been touring abroad for 15 years and his "Magic Tour", which began in 2017, has taken this globetrotter to unusual places in South America, Africa and Asia. He played in a temple in ruins in Guatemala, in the Palmeraie of Marrakech or in the Forbidden City in China, opening up to new music. He was nourished by rasguedos (flamenco guitar technique), harmonies from Brazil, the sitar in Bangladesh or the kora from Mali. "I am a classical guitarist but with the soul of a rocker, I have this desire to play to federate", explains Thibault Cauvin.
He understands that the identity of today's classical guitarist can be intriguing, his instrument being often associated with the electric guitar or flamenco. "I rightly claim the guitar as a popular instrument: it is jimi hendrix It is Django Reinhardt , it's Paco de Lucia and Joaquín Rodrigo, in the classic it's Andrés Segovia or Alexandre Lagoya; it's amazing to have these hero guitars from all sides", he says, convinced to live in this moment"the golden age of classical guitar". "It is today that there are the greatest classical guitar luthiers", he assures. "If we compare with a guitar from 60 years ago, today's is more powerful, fairer, more balanced.".
"In a concert, we seek the performance of Formula 1 which makes the Grand Prix of Monaco where everything is perfectly regulated, but we also want the charm of the old Jaguar of collection which makes noise, and that is rare. Only great instruments allow this», specifies Thibault Cauvin. Classic does not in any way mean being limited to the repertoire of the past. He also works with contemporary composers, such as Mathias Duplessy and likes atypical duos. So he played with Matthew Chedidthe trumpeter Erik Truffaz or the DJ Thylacin.
For him, there is no need to have a classical music education to appreciate Bach on the guitar. "Whether at Carnegie Hall (in New York), in the depths of Cape Verde or in a small chapel in the Dordogne, you have to taste it as if you were contemplating a sunset.he says.