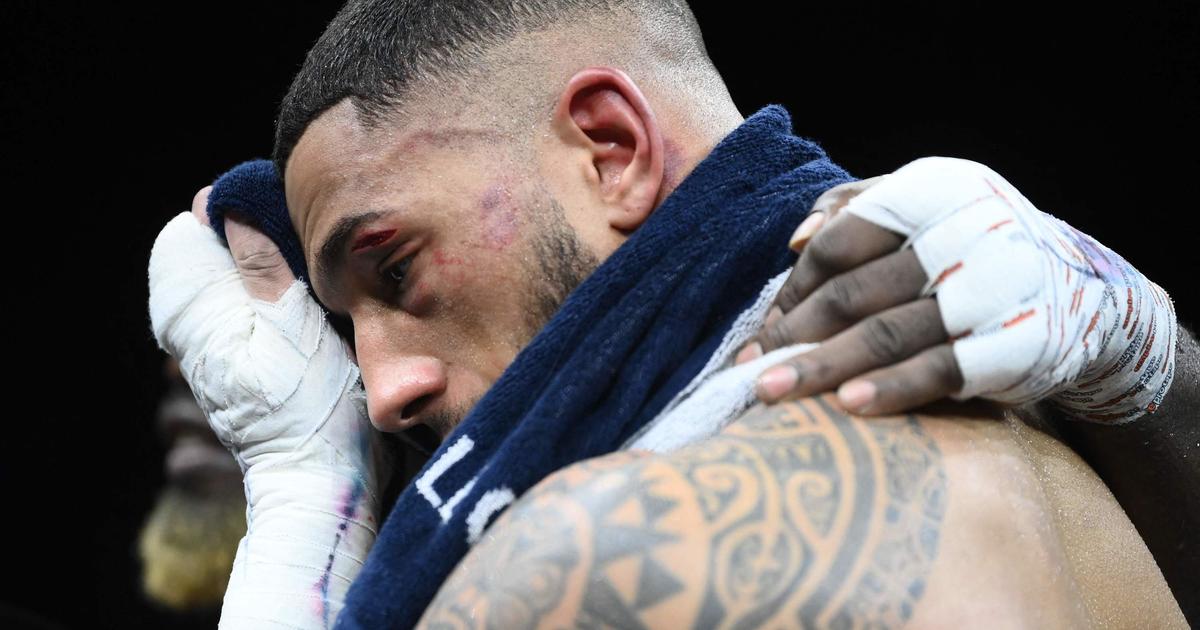 Even if he was dominated by Carlos Takam on Saturday at the Zenith, the Frenchman continues to cling to his dream of becoming world champion one day. And promises to work even harder.
At the Zenith of Paris
Tony, do you have any regrets about this fight?
Tony Yoka: I'm mostly disappointed, it's not a story of regrets… Compared to last year (defeat against Martin Bakole in May 2022) where I didn't have a good training camp, this year it went well. But Carlos also worked a lot. He was the strongest.
It is your second loss in a row when you wanted to get back on track. You fall from very high…
Compared to my four months of preparation, yes, but that's boxing. I didn't want to come back with a little fight. I said he was the strongest opponent I was going to meet in my career and he is indeed a real reference among heavyweights. I leave with a defeat but I listened well to the words that Carlos slipped to me after the fight and that pushes me to work again.
What did you miss in the ring?
He was tactically smarter. He found the breach several times. I missed working between sets. Even if I blocked him, I let him work too much. I wanted to box, to take a little more distance but it is difficult to do it over ten rounds.
Did you seem to struggle in the mid-range fight?
It was his strong point. He has a lot more experience than me in this area that I worked in training. I tried to answer but he overdid it.
"I don't have a glass chin and the blows, I take them"
Were you afraid of a blow that would have been particularly hard to take as against Martin Bakole?
I gave myself 100% and I had no apprehension about that. Even if we are in the heavyweights, I do not have a glass chin and the blows, I cash them.
How to recover after this new failure?
Listen…. In life it's like that, we fall and we get up. Last year's defeat was much harder, especially psychologically. This year, I had a better fight. I have to go back to work again. This is not the end. I have to improve tactically and technically.
Is this a real setback in the conquest of a world belt?
No, it's not a shutdown story. In a boxing career, there are victories and defeats. It's like that. Today is a defeat, tomorrow it will be a victory.
What do you want here? rest, vacation ?
No. Last year was very tough. I had to cut but there I already have a fight scheduled for June 24th. I will get back to work in the same configuration and the same trainer. I don't think it's a coaching problem. I have to move on. He's a great champion Carlos you know, he hasn't beaten anyone in his career.
"Every time I box, the hall is full and supports me"
What are you going to say to the people who will criticize you after this failure?
I don't calculate them too much. It's been a while since I got over all of this. I prefer to focus on the love people give me. Every time I box, the gym is full and supports me. The audience is fair. They felt that even though I sometimes dominated tonight and Carlos sometimes dominated, he deserved the victory.
What did Takam say to you at the end of the fight?
He told me that unlike the fights against Joe Joyce or Anthony Joshua where he hadn't necessarily had time to prepare, there he had been preparing since November. He has never done it for such a long time or worked so hard for a fight. These are comforting words despite everything.