Thomas Coville is aiming for a Jules Verne Trophy attempt this winter with Sodebo Ultim 3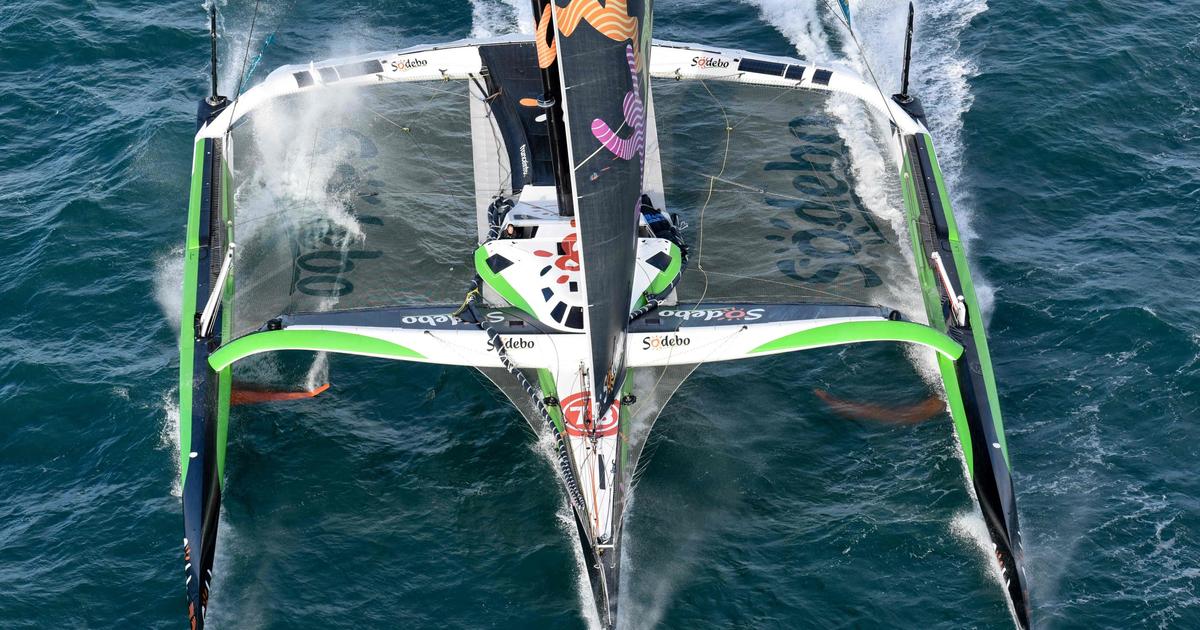 Third in the Route du Rhum, Thomas Coville told Le Figaro that he was planning to embark on a crewed round the world record attempt in the coming weeks.
Special envoy to Pointe-à-Pitre
After a podium at the Route du rhum, the giant trimaran Sodebo Ultim 3 should soon return to the oceans… for a world tour a little earlier than planned. Thomas Coville and his team are seriously considering embarking on an attempt at the Jules Verne Trophy record, a crewed round the globe, to try to beat the time set by Francis Joyon and his five crew in 2017 in 40 days, 23 hours and 30 minutes.
"For the moment, we haven't decided but we wanted to potentially offer ourselves the possibility this year of doing a Jules Verne Trophy. It asks me to rest a little if I ever had to chain", told the Figaro the Rennais who will therefore not be delivering his trimaran back. This will be entrusted to Thomas Rouxel with whom he usually sails as a duo.
"We manage the boat in this eventuality in terms of technical and human resources", added the skipper who considers that this attempt"is linked to the overall strategy of the teamto prepare for the long-awaited Arkea Ultim Challenge, a solo, non-stop round-the-world sailing trip, which will depart from Brest in December 2023 or January 2024.Finally, this return conveyance will be quite strategic and anything but trivial", concluded the browser. The return journey will therefore not be a walk in the park for the crew, which should reach the shores of Metropolitan France in "five to six days.The departure is scheduled for Monday.
Maxi Edmond de Rothschild and Sails of Change ready to attempt the record
For the moment, two teams have confirmed their intention to set off to attack this legendary record, Gitana with Maxi Edmond de Rothschild (on stand-by from December 20) and Yann Guichard and the crew of Sails of Change waiting since October 24.