Thomas Müller temporarily excluded from the German selection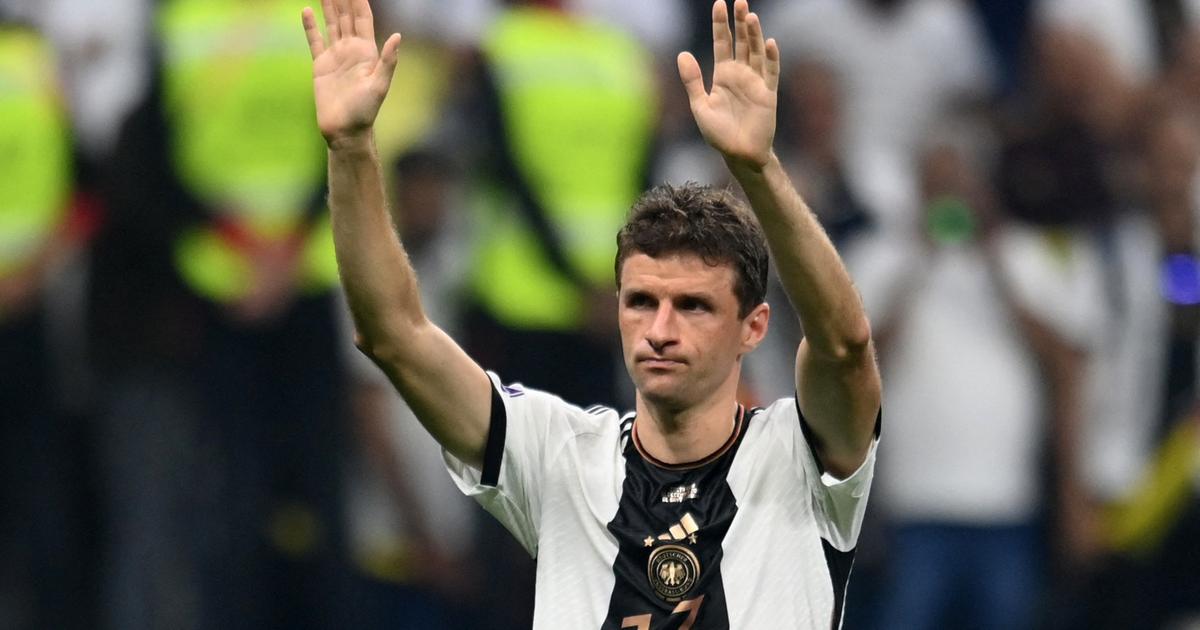 German coach Hansi Flick has hinted that the Bayern player should not play Mannschaft's next matches.
German coach Hansi Flick wants to leave "a chance for young players"And will do without Thomas Müller (33), to face Peru and Belgium in a friendly at the end of March, he explained on Sunday in an interview with Kicker.
"Thomas Müller will not be there for the next two confrontations. I discussed it with him, I would like to give a chance to the youngest players in the Nationalmannschaft", explained Hansi Flick, in an interview granted to the Monday edition of the bi-weekly Kicker, specializing in football.
The list announced on Friday
"On the other hand, that does not mean that he is out of the race for Euro-2024", which Germany will host from June 14 to July 14 next year, adds the coach. Hansi Flick is thus betting on the two young talents of the Mannschaft, Bayern midfielder Jamal Musiala (20) and Bayer Leverkusen striker Florian Wirtz (19), for the first two friendly matches at the end of March, against Peru in Mainz (25) and against Belgium in Cologne three days later (28). "A murmur runs through the stadium", when one of the two takes the ball in club, underlined Flick, which also bets on the striker of Chelsea Kai Havertz (23 years old). He must announce his list for these two friendly matches on Friday.
After the fiasco of the World Cup-2022 punctuated by a second consecutive elimination in the first round of the planetary competition, Thomas Müller had indicated, after a few weeks of reflection, that he was still at 33 years old available to the German selection. "As long as I'm a professional footballer, I'll always be available if I'm needed. When, where and how is up to the coach", had explained Thomas Müller at the beginning of January, during the Bayern training camp in Qatar.
World champion in 2014 in Brazil, Thomas Müller has been playing in the selection since March 2010 and has 121 caps with Germany, with 44 goals scored. Former coach Joachim Löw was without his services after the fiasco of the 2018 World Cup in Russia (elimination in the 1st round as defending champion) between March 2019 and March 2021, before calling him back again for the Euro-2021, finished in the round of 16.