Those mobilized from Siberia reported that they were thrown into the "DPR" without help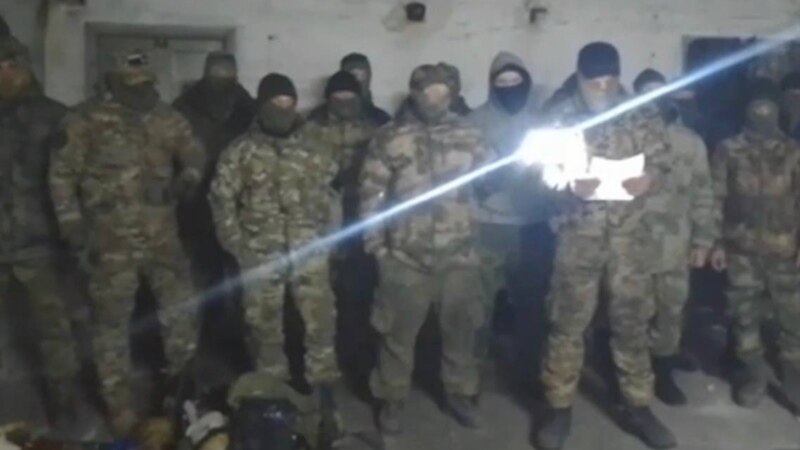 A group of those mobilized from Siberia recorded a video appeal in which they demanded to return them from the front. The servicemen reported that their regiment was disbanded back in Novosibirsk, and now they do not belong to any military unit. They are in the territory of the so-called "DNR" and do not understand what to do next.
The servicemen's appeal was published by the publication "People of Baikal". According to the mobilized, on December 31, they were sent to the "DPR", while they were being prepared for service in the territorial defense, but were retrained in an assault group without appropriate training. They reported that already two soldiers among them were killed, 19 were wounded.
The mobilized say the number of their former regiment: 1439, from the military unit number 95380, but specify that the regiment was disbanded last year.
In addition, the authors of the appeal say that they are in the territory of the "DNR" without equipment and equipment, they cannot afford food, they buy food, water and medicines themselves, they live "in complete unsanitary conditions."
The appeal does not have a specific addressee, the military asks to punish those "responsible for this arbitrariness", to understand the situation and return them from the front line.
It is impossible to identify the military personnel and confirm the authenticity of the video. However, similar appeals of the mobilized have been published regularly since the end of September last year.
The last appeal appeared on January 18. It was recorded by the Yaroslavl mobilized, who said that the command wanted to accuse them of desertion, despite the command's order to retreat. According to a relative of one of the mobilized, riot police came to the soldiers after the video appeal was recorded, and the military commission from the occupied Luhansk region required them to return to their positions.