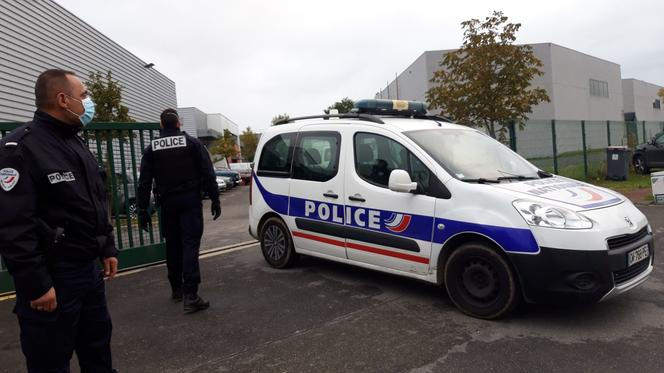 On the night of October 7, 2020, a few minutes after 10 p.m., in the middle of the warehouses of an artisanal zone in Herblay-sur-Seine (Val-d'Oise), two plainclothes police officers were driving slowly in their Renault Mégane service. Peacekeeper Philippe N. and Major Dominique F., members of the banditry repression group of the Cergy judicial police, carry out an address check as part of an investigation into kidnapping, accompanied by theft, committed the same morning in Argenteuil. Investigators suspect a full-blown attack by members of the Manouche community to get their hands on the proceeds of drug trafficking.
The mission is a priori banal. But it will end very badly. The police are violently attacked by three men present in front of the warehouse they came to observe; in the fight, while the officials were on the ground, knocked out with punches and kicks, their attackers managed to grab their weapons then fired in their direction. The peacekeeper is very seriously injured by four bullets; the major, seriously injured, received two.
The event caused great emotion in the police world and led the Minister of the Interior, Gérald Darmanin, to denounce the "unbelievable violence" against the police. The indictment order before the Val-d'Oise ize Court, which The world obtained, describes the circumstances of the attack, the flight, the arrest then the defense of the main suspects. It also raises a series of questions, which the Val-d'Oise ize Court will have to decide in a trial which begins on November 21. A double question will occupy the center of the debates: did the accused know the police status of the two victims? Did they shoot at them for this reason alone?
"Will to kill"
The violence of the attack is beyond any doubt, documented down to the last detail. The two police officers were first severely beaten, particularly on the head, which caused them to fall to the ground. "This unleashing of violence on the two victims, who were ultimately unable to put up real resistance, in itself testifies to an intention on the part of their perpetrators which goes beyond the desire to simply injure", underlines the investigating judge, Julien Farobbia, in his order. In the seconds that followed, with one of the stolen weapons, ten shots were fired in the direction of the two police officers – six hitting their targets. In the legs, knees, buttocks. The three men fled with the weapons after also stealing the cell phones and the radio from the police car.
You have 65% of this article left to read. The rest is reserved for subscribers.