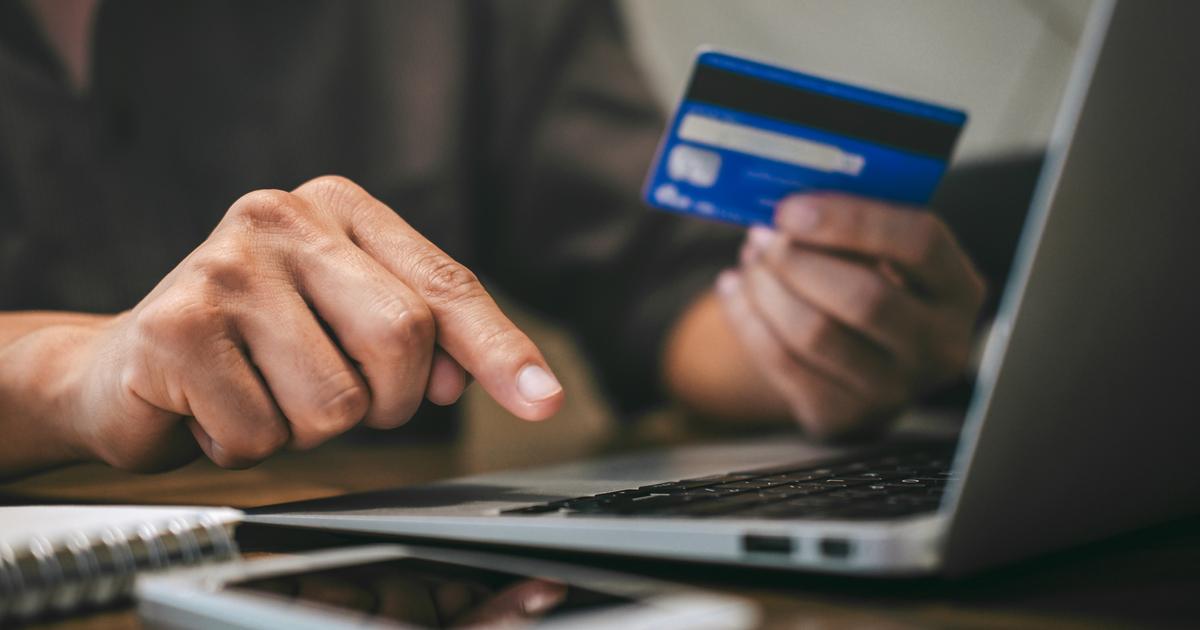 OUR ADVICES – False promotions, fraudulent sites… This promotional operation, which takes place on Friday, November 25, is also the fair for scams.
Black Friday 2022, which takes place on Friday November 25, carries its share of good deals to grab, as every year, but also online scams to avoid. Fancy promotions, fraudulent websites, phishing… Le Figaro gives you the keys to avoid being trapped by the main scams.
fake promotions
-30%, -50%, -70%: during Black Friday, the offers can be more attractive than the others. But beware, they do not always correspond to a good deal. "The reference price is sometimes inflated, so as to be able to display a surreal discount"Warns Olivier Gayraud, lawyer at the consumer association CLCV.
Read alsoFake promos: why are they so common every year?
Two years ago, at the time of Black Friday, the UFC-Que Choisir had flushed out several examples of "false promotions" on Amazon, CDiscount, or the websites of major retailers such as Darty or Conforama. The solution ? Compare the price of the product on other sites, to assess the reality of the discount.
fake websites
At each edition of Black Friday, "fraudulent sites are created for the occasion", reports Olivier Gayraud. Sometimes imitating existing brands, notes UFC-Que Choisir in an article about online scams during Black Friday 2021, these sites only aim to defraud Internet users. The ordered product will never arrive, or will be defective, and it will be very difficult to get a refund.
It is therefore advisable to favor sites on which you or those around you have already ordered. If the site is unknown, certain reflexes can be adopted: check the URL address of the site – which will differ, sometimes very slightly, from that of the site it is trying to imitate -, consult the opinions, type the name of the site in search engine… "You should also try to determine where the merchant is physically located.», adds Olivier Gayraud, «by looking at the general conditions of sale (CGV) or the tab "About us"".
Phishing (or phishing)
While this type of scam is not specific to Black Friday, promotional periods of this nature see an increase in phishing attempts. As the official website Cybermalveillance.gouv.fr explains, this fraudulent technique is "intended to lure the Internet user to encourage him to communicate personal data (access accounts, passwords, etc.) and/or banking data by pretending to be a trusted third party".
Emails, SMS, ads on social networks… Phishing can take different forms. As part of Black Friday, Internet users may be asked to click on a questionable link or provide personal information to benefit from the deal of the century. The "black friday"is also a fertile ground for"parcel scams", in which the victims receive a message informing them of the reception of a package, and intended only to steal their personal data, in particular banking.
Premium rate numbers
If you receive mysterious calls or messages (SMS or e-mails) asking you to call a carrier number to receive a package, or after-sales service following a purchase, or to benefit from a extraordinary promotion, one should be particularly wary. These numbers can indeed be surcharged.
"Prefer to call back the official number of the merchant, carrier or after-sales service concerned, which you will find on its official website.", is it advised on Cybermalveillance.gouv.fr, which listed "seven tips to avoid cyber scams".
Read alsoBlack Friday: what products to buy to make real good deals?
Bank data theft
Black Friday is a time of high banking activity. In 2019, no less than 56 million bank card payments were recorded in France in 24 hours, a record. The perfect opportunity for hackers to hijack the banking data of thousands of unsuspecting Internet users.
"When paying on the internet, you have to check if the transaction is secure, by looking if the URL address begins with "https" and by checking if you receive a confirmation code by SMS.", explains Olivier Gayraud, of the CLCV. Beyond Black Friday, the lawyer calls on consumers to request a virtual bank card from their bank, which protects against the risk of fraud.