"Today, talking about rape is a bore"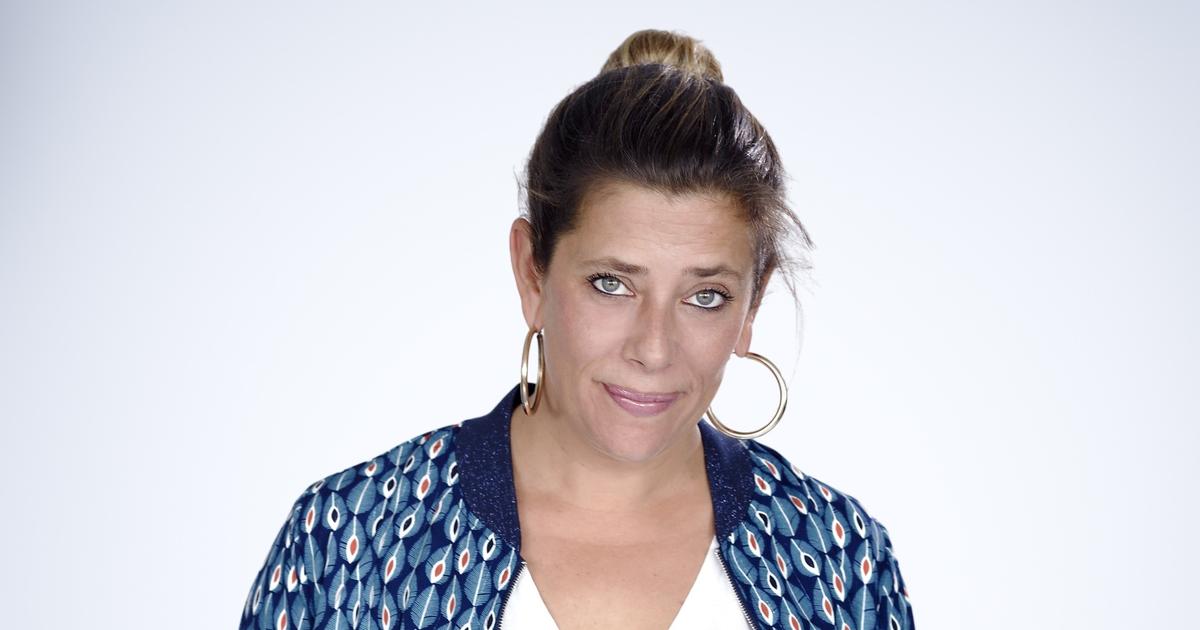 INTERVIEW – This Friday evening at 9 p.m., the author and journalist sees her book I am one in two broadcast on France 5 in the form of a recording directed by Emmanuel Noblet. A symbolic message on this day of the fight against violence against women
"I was lucky, I got the right rape." In 2020, Giulia Foïs published I am one in two to testify to the rape she suffered at age 23 and years of proceedings that led to the acquittal of her rapist. An intimate story for a universal scope. This Friday, November 25, day of fight against violence against women, France 5 broadcasts at 9 p.m. an adaptation of his book. In this recording, directed by Emmanuel Noblet, the testimony of Giulia Foïs is divided into twenty monologues carried by 23 actresses and 2 actors. The 44-year-old author and journalist confides in the underside of this television adaptation and hopes that on this symbolic day, their word will no longer just be said but heard.
LE FIGARO. – How did you decide to adapt your book for France 5?
Giulia FOIS. – A month and a half after the release of my book, in full confinement at my mother's where I had just given birth, I received a call from my publisher. He warmly recommended that I discuss with Emmanuel Noblet, who was very interested in adapting I am one in two. I knew him from his adaptation of the book mend the living and for which he had received a Moliere. For this work, I knew that he would have a very empathetic approach towards women and particularly about bereavement and the wounds of life. I find his gaze very human, benevolent without ever being pathos.
How was your first exchange?
When Emmanuel called me, I had no filters due to hormones and lack of sleep. My first question was to ask him bluntly what a man was doing in this mess! Today, talking about rape is a bore. You have to convince people who are always reluctant. So his approach challenged me but I found it great. It must be understood that these subjects are not gender wars but a common fight between those who want to change things. Even if there is an easier theme, it convinced me right away. Her idea of ​​the universality of words circulating, from one woman to another, appealed to me a lot. This is the aim of my book and he immediately understood it.
"My personal victory was to be welcomed on the set as the author and not as the young woman of 20, a former victim"

Giulia Fois
What memories do you have of the shoot?
It was exhilarating, overwhelming all at the same time… Every morning my companion told me to protect myself, that it could be tough. At first, I didn't believe him. I had written the book 3 years ago, my rape had happened twenty years before, I felt immune. And yet, many feelings were mixed, I burst into tears of joy and sadness systematically. On the set, I found the involvement of the actresses exceptional and their acting of a formidable accuracy. I was amazed by the general investment. My great surprise was also to be welcomed as the author and not as this 20-year-old young woman, a former victim. Each person focused on my words and the words I had chosen from the book. This is a rather jubilant personal victory that I haven't finished listening to!
What did you think of the adaptation proposed by Emmanuel Noblet?
Emmanuel did a wonderful job because he managed to appropriate this text while respecting it. We feel his personality, his experience and the look of a man, but it is exactly his artistic choices, his finesse that I wanted. Rape is sufficiently atrocious not to add ugliness to it. He understood the very essence of what I expected and needed. I used my story to make things happen. Because it's not just an observation, I want to emphasize that we can stop. This taste for combat represents my DNA and he understood it.
Were you able to chat with the actresses?
They wanted us to meet before the shoot. I went there to thank them and the actresses were planning to do the same. We spent an hour saying thank you (laughs). Beyond their acting role, it was important as a woman. Our meeting was very moving. In my story, I carry the word of women, in turn to carry mine.
"In my feminist commitments, I could not have dreamed better of a film being adapted from my testimony"

Giulia Fois
What does November 25 mean to you?
Awareness day. The day it happened to me, I told myself over and over again that my abuser wouldn't screw up my life. The day he was acquitted, I knew my story would and should be heard to the full, even on an intimate and personal level. In my feminist commitments, I couldn't have dreamed better of a film being adapted from my testimony and broadcast that day. The idea is not to center everything on my story but to show that these sexual assaults still occur. I have no illusions, those who want to keep their eyes closed will do so, but I hope to touch at least one person. If a woman feels understood, respected, consoled or a man understands what we are going through, the construction of male violence. If even parents present can make a difference, then I have won everything. I want viewers to understand that a victim can be crushed a second time if they are run away from, questioned or blamed.
Read alsoEmmanuel Noblet, a man of heart in Mend the Living
What does mean "to be a victim of the good rape"?
The good rape is the one that everyone can imagine. The one that the feminists of the 1970s and Gisele Halimi in mind were able to make people recognize. An armed stranger who arrives at nightfall. Eventually, in this specific case, we agree to say that the victim did not really want it! In reality, this rape represents only one in ten. The other nine are committed by relatives, which is all the more chaotic and painful. Me, I fell into this precise little niche and somewhere my story corresponded to the idea that people had of a rape. Twenty years ago, I immediately formulated what had happened to me, I made myself a victim and he was guilty. It helped me get through it faster and better. But when I think that every seven minutes a woman is raped in France, that 99% of these rapes lead to an acquittal, I had to do something about my story.
What do you expect from this broadcast on France 5?
Let our word finally be heard. I find it great that this adaptation is done on television because it is the medium with the widest audience. In cases of sexual violence, silence is always the weapon that protects the aggressors. i hate the expression "the word is free". We will not advance if we speak but if we are heard, because many women have already tried to testify, in vain. The challenge is in listening and, at this time on France 5, we have more chance of that happening. This is our goal.