touched in training, Jalibert is forfeited for the Crunch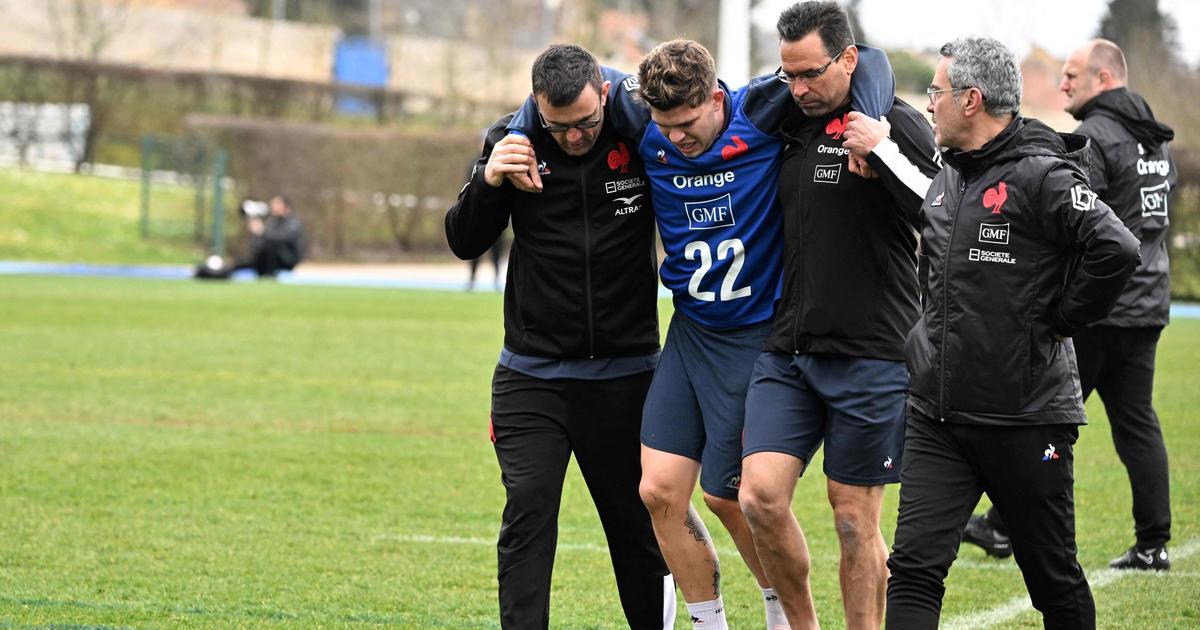 The UBB fly-half injured his ankle on Wednesday. He is not part of the 23-man squad to challenge England on Saturday.
The staff of the XV of France unveiled this Wednesday the list of 14 players released before Saturday's trip to Twickenham, on behalf of the 3rd day of the Six Nations Tournament. Hit in the ankle during high-intensity training on Wednesday, opener Matthieu Jalibert (UBB) was released, before knowing the seriousness of his injury.
Among the other players made available to their club, we find the opener Antoine Hastoy (La Rochelle), which should lead to the return to Blue of the back Melvin Jaminet (Toulouse) as a substitute, Thomas Ramos being able to cover the positions of 10 and 15. Another Rochelais released: the third-line Yoan Tanga. This should allow Sekou Macalou, versatile third row and winger, to keep his place on the substitutes' bench.
The 14 players released
ATONIO Uini, BOUDEHENT Paul, JOLMES Thomas, TANGA Yoan, VERGNES-TAILLEFER Bastien, ZEGUEUR Sacha, BARASSI Pierre-Louis, BERDEU Léo, BUROS Romain, DARMON Thomas, HASTOY Antoine, JALIBERT Matthieu, LEBEL Matthis, REYBIER Enzo