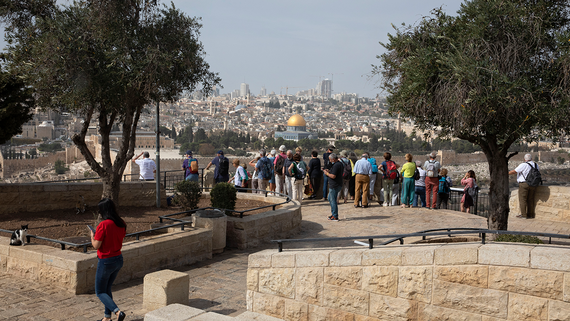 The tourist flow of Russian citizens to Israel has increased by 184% since the beginning of 2023, Interfax reports, citing the country's Ministry of Tourism.
From January to April 2023, the number of Russian tourists in Israel amounted to more than 70,900 people, which is 184% higher than last year. Russia ranked fourth in terms of the number of tourists arriving in the country.
Despite the growth, the tourist flow from Russia has not reached pre-pandemic levels. Compared to 2019, it turned out to be 28% lower.
According to the ministry, the US (339,000), France (87,900) and Germany (73,800) became the leaders in terms of inbound tourist flow. In total, 1.27 million tourists visited the country in the reporting period. The ministry noted the continued growth in the number of tourists (+146%).
In 2022, the tourist flow from Russia abroad amounted to 9.5 million trips, which is more than 20% higher than last year. Such information was provided in December by the executive director of the ociation of Tour Operators of Russia (ATOR) Maya Lomidze. According to her, Turkey (5.3 million trips), Abkhazia (1.1 million), the United Arab Emirates (850,000 – 900,000) and Thailand (410,000) were the most popular among Russian tourists this year.