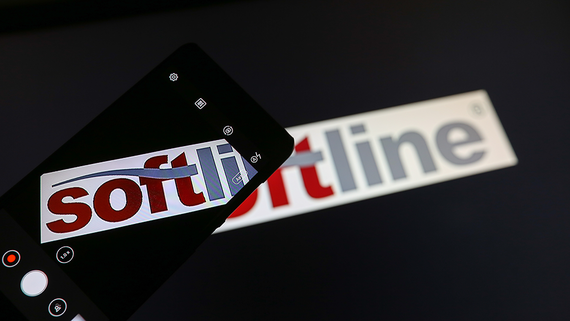 Softline announced the start of trading in the company's ordinary shares on the Moscow Exchange. The securities are included in the quotation list of the second level of the site.
Quotes on the first day of trading in the main mode fell by 10.91% to a minimum of RUB 142.54. As of 10:20 Moscow time, the securities were worth 145.7 (-8.94%). The Moscow Exchange index at this time was at the level of 3,020.56 points (-0.82%).
Trading in Softline shares will also start on the St. Petersburg Exchange in the unquoted part of the list of securities admitted to trading. Trading and settlements on both platforms are carried out in Russian rubles.
The percentage of shares in free float (free-float) at the start of trading was about 15.7%. The free-float included shares that were received by former holders of Noventiq global depositary receipts (GDRs) as part of the exchange, as well as shares received by Softline employees as part of the long-term incentive program.
Softline reported on September 25 that it exchanged more than 14 million Noventiq GDRs, the rights to which are accounted for by NSD and SPB Bank, which amounted to about 82% of all Noventiq GDRs in the above depositories.
The company spoke about two more stages of the exchange – the second and third. The second stage will occur in 12 months, the third – in 24 months. During subsequent stages, each participant will receive one more Softline share for each security in his possession at that time, but no more than he received during the previous stage.
The Russian division of Softline, formed during the division of Noventiiq's business into Russian and international, offered to exchange Noventiq GDRs for Softline shares. On July 31, Noventiq applied to delist its GDRs from the trading platform.
Softline is a leading provider of solutions and services in the field of digital transformation and information security, developing a comprehensive portfolio of its own products and services.