traffic will be further disrupted on Thursday in transport; the Senate continues the examination of article 7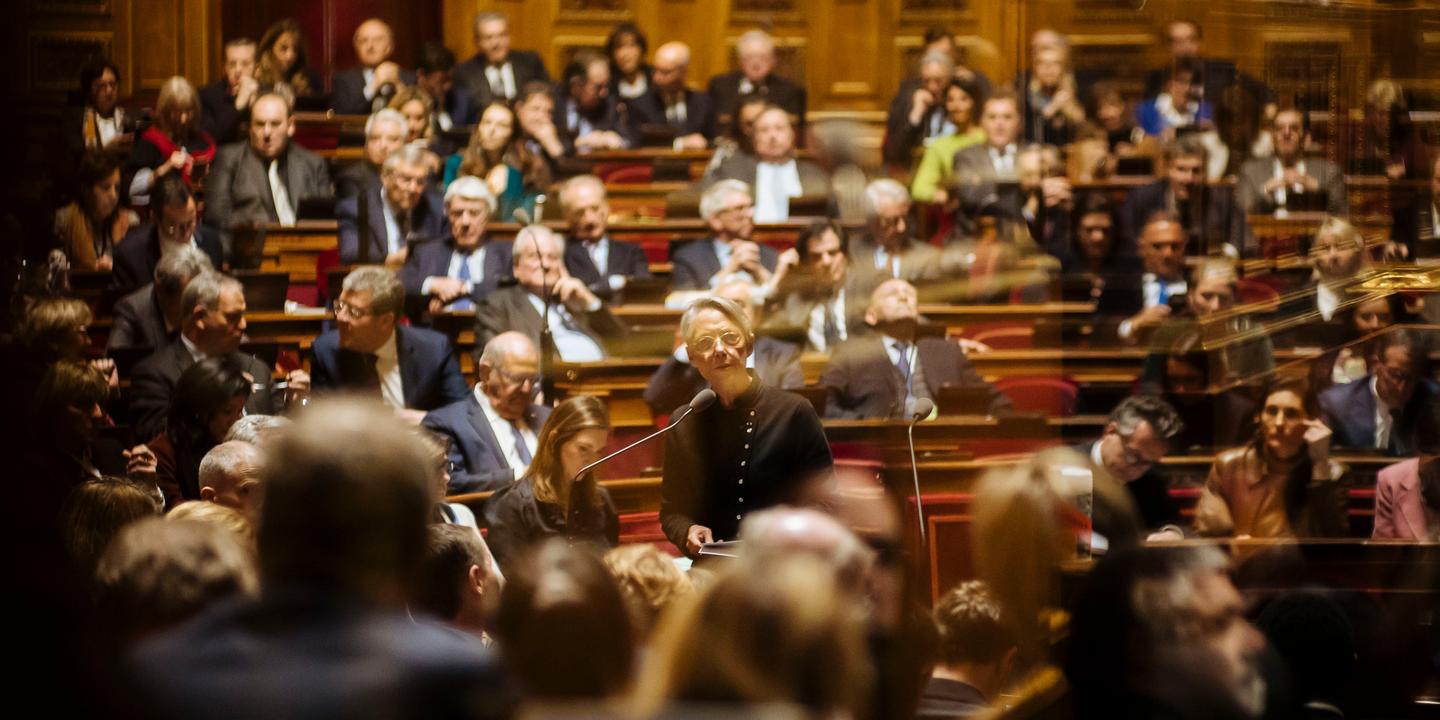 University lockdowns took place on Wednesday, ahead of a day of youth mobilization tomorrow
Blockages, often partial, took place in several higher education establishments on Wednesday. The student union L'Alternative counted them at midday in around thirty establishments including the universities of Grenoble, La Rochelle, Lille 2, Lyon 2 and 3, Rennes 2, Mulhouse, Dijon, Nantes or Nanterre, as well as several Institutes of political studies, or even national schools of architecture such as those of Clermont-Ferrand, Grenoble or Paris-Belleville.
At Sciences Po Paris, about thirty students gathered in front of the establishment located rue Saint-Guillaume and blocked this entrance to the site with garbage cans, "in continuity with the renewable strike voted yesterday and the feminist strike today", said a student to Agence France-Presse. They left the scene at midday. Sciences Po Lille was also blocked on Wednesday morning, and "all lessons" went remote "until Saturday included", according to a message from the school administration. In Lille 2, the Moulins campus was blocked on Wednesday morning by "thirty students", according to the university. The campus was "partially closed" this Wednesday.
As for high schools, six blockages of establishments and eight filtering dams have been identified by the Ministry of Education, as well as "a few gatherings" without disturbances. These mobilizations took place on the eve of a "day of action and mobilization of youth", organized Thursday for "denouncing and highlighting the impact of the reform on young people, and imposing real social protection for young people"on the initiative of several organisations, including student unions (Unef, Alternative and Fage), the La Voix Lycéenne union and even political movements.
A demonstration at the initiative of these youth organizations will take place on Thursday afternoon in Paris between Saint-Lazare station and Place de la République, followed by a rally with speeches on arrival, with the support of the intersyndicale, some of whose representatives will be present. "The objective is to have a meeting on youth issues, that of pensions but also more broadly the issues of precariousness of youth and young workers"Adrien Liénard, treasurer of Unef, told AFP.