two 100% Ligue 1 matches, PSG moves to Châteauroux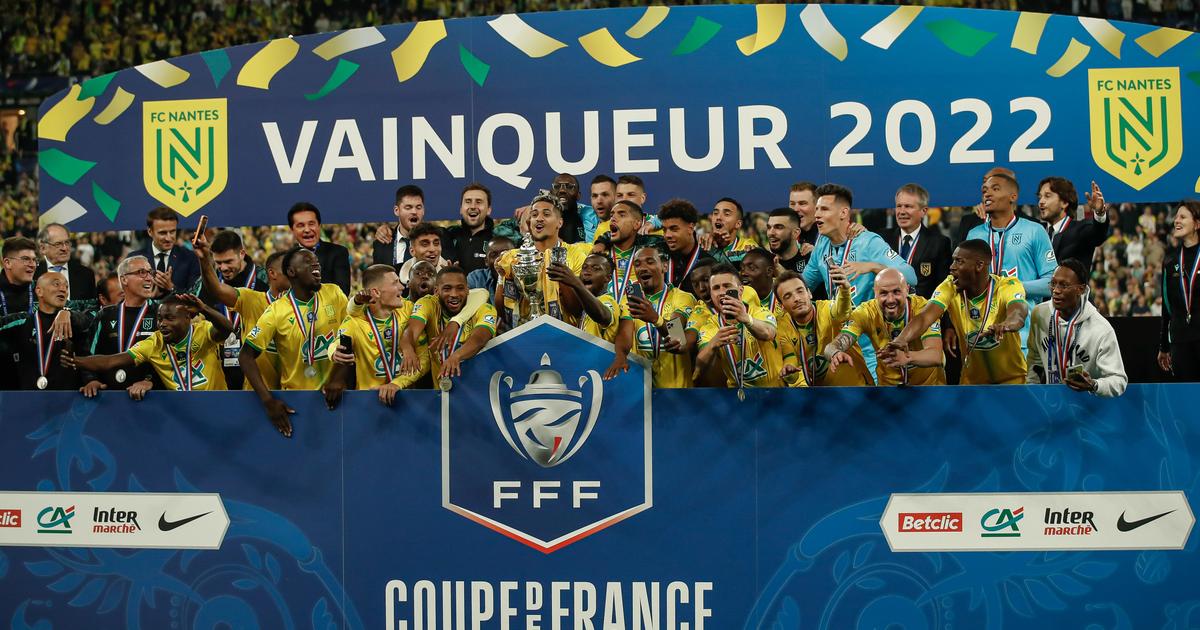 Discover the posters of the 32nd finals of the Coupe de France.
The 32nd finals of the Coupe de France marked by the entry into the running of the twenty Ligue 1 clubs will offer at the beginning of January two posters between residents of the elite (Lille-Troyes and Strasbourg-Angers), while the multi-titled PSG will go to Châteauroux, according to the draw made on Monday in Nantes.
Nantes, the defending champion, inherited the winner of the match between AS Virois (N3) and Caen (L2), scheduled for December 17. OGC Nice, unfortunate finalist, will be opposed to Puy Foot (N2).
The draw offered only two clashes between Ligue 1 clubs: Lille, 7th in the championship, will host Troyes, 13th at the Pierre-Mauroy stadium, while Strasbourg will receive another club in difficulty, Angers.
PSG, the most successful club in this competition (with 14 victories), will travel to Châteauroux (N). The Parisians have won the Coupe de France six times in the last seven years.
RC Lens, second in Ligue 1, will travel to Linas-Montlhéry (N3).
At the stage of the posters between L1 and L2, AS Monaco, five times winner of the competition, will receive Rodez (L2) while the new OL of Laurent Blanc, 8th in the elite, will face FC Metz at home. Bordeaux, second in L2, will host Rennes while Montpellier will move to Pau (L2).
Petit Poucet Strasbourg Koenigshoffen, one of the seven clubs of R1 (sixth level) will receive Clermont Foot, 10th in Ligue 1.
OM will make the short trip to their Mediterranean neighbor Hyères FC (N2), Mourad Boudjellal's club.
The Tamponnaise players, the only survivors of overseas clubs, winners over Aubervilliers (1-0) on Sunday, will challenge RC Grasse (N2).
The 32nd finals will be played on January 7 and 8. The final is scheduled for April 29.