two French start-ups raise funds for their future vehicles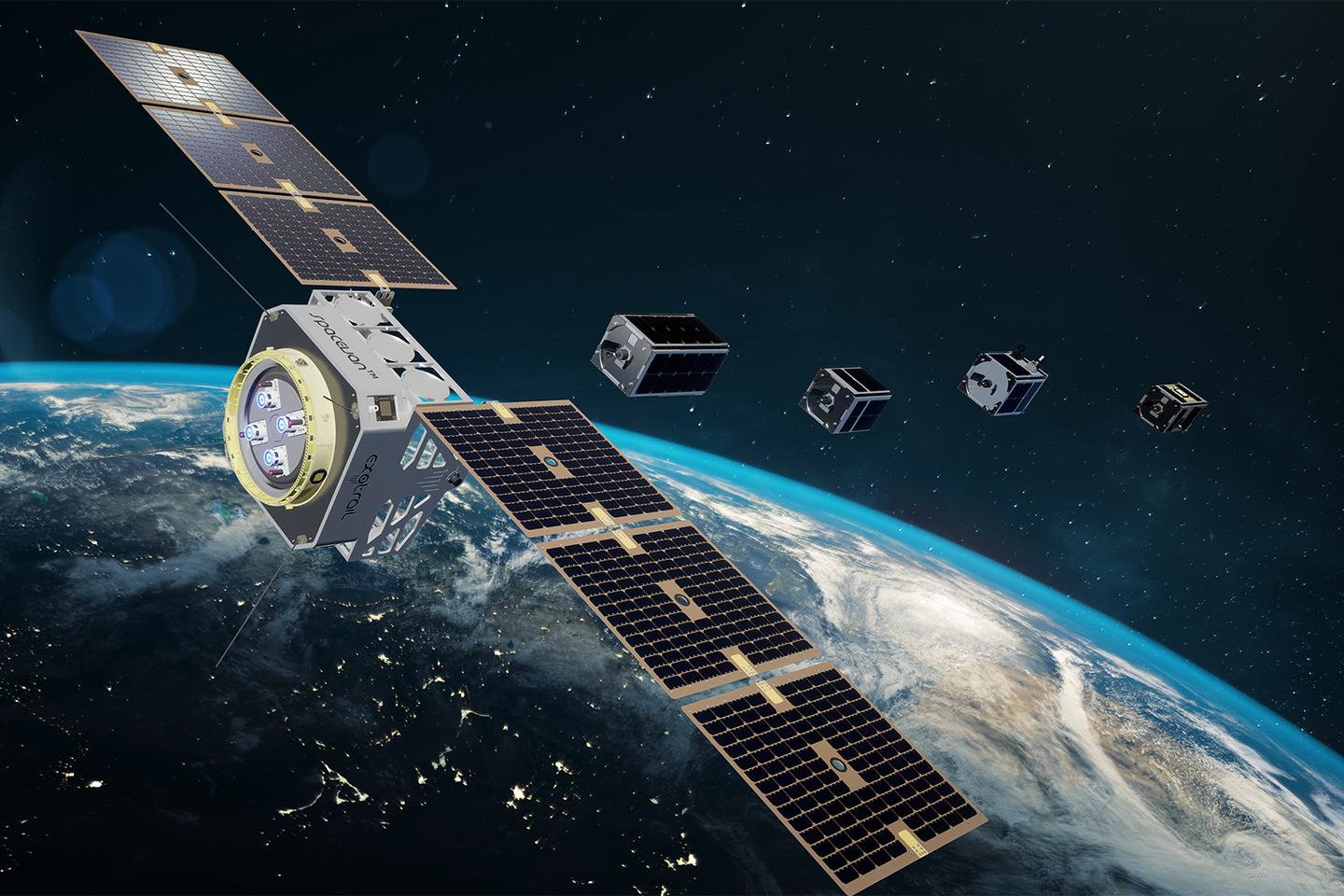 A star-studded start to the year for two space start-ups which raised funds above their expectations in an environment that was less favorable to this type of financing. In February, The Exploration Company collected 40 million euros, and Exotrail 54 million. The first will launch its reusable spacecraft in 2024, the second will accelerate the development of its mobility offer in space.
Both have the distinction of being very young and advancing at a steady pace. The Exploration Company is not yet two years old, having been founded in July 2021 by Hélène Huby. After ten years at Airbus Defense & Space, this enarque graduate of the Ecole Normale Supérieure left the group to design and build a ship taking freight to future stations and, in the longer term, to men, before returning to Earth.
Called "Nyx", in reference to the Greek goddess of the creation of the cosmos, this capsule is a missing link for Europeans in their space chain, the Russians having their Soyuz capsule, the Americans Dragon, Cygnus and Starliner, and the Chinese Shenzhou . The Franco-German start-up, based in Munich and Bordeaux, currently employs fifty people. And the workforce should double by the end of the year. Same sustained pace for the development of the capsule which will be done in three phases.
Four tons of cargo
This year, a demonstrator called "Bikini" because of its small size (60 centimeters in diameter for 40 kilos) should be tested. In 2024, it will be the turn of an intermediate-sized spacecraft, 2.50 meters in diameter and weighing 1.6 tons, to be put into orbit and evolve for several hours around the Earth, carrying with it 300 kilos of loads. Two years later, the capsule that will leave will be in its final configuration, four meters wide, capable of carrying four tons of cargo. It will remain in orbit for six months with the possibility of refueling the stations.
The 40 million euros collected in a funding round led by the funds EQT Ventures and Red River West will make it possible to prepare the flight of 2024 and to develop the technologies of 2026. "It's more than we expected, it's a good surprise", appreciates the leader, believing that the fact of already having a dozen clients has attracted investors. The three European, French and German space agencies have reserved space in this cargo ship. "We are the only privately funded capsule, which gives us a lot of leeway," emphasizes the founder, recalling that Dragon is funded by NASA. "We can transport equipment, test products, do research, it's like a small space station. »
You have 45.42% of this article left to read. The following is for subscribers only.