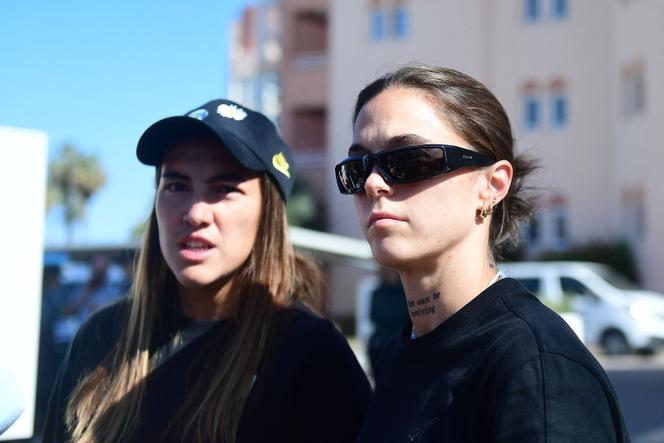 Spanish players Mapi Leon and Patricia Guijarro announced on Wednesday September 20 that they were leaving the training camp of the women's national team, despite the agreement reached with the government and the federation to end the strike. part of the group.
Mmy Leon and Guijarro were not part of the strike movement that followed the Rubiales affair. They had been protesting for months against the dysfunctions of Spanish women's football, and did not participate in the World Cup. These are the only two players called up by the new coach, Montse Tométo leave the group so far.
"It's true that the situation for me and "Patri" is different from that of our teammates, we know that it was not the right way to come back, because ultimately we are not in a position to say " now you come back", no, it's a process"said Mapi Leon to the media as she left the hotel in Oliva, near Valencia. "It's very difficult and very hard, (…) We are in no condition to be here"Patri Guijarro added to the press.
"We have to discuss at length whether we are coming to a safe place or not when we were forced to come"she told journalists at Valencia airport on Tuesday, before going to the Oliva camp.
Promises of "immediate changes"
Mme Tomé created a surprise on Monday by summoning Guijarro and Leon for the matches against Sweden on Friday and Switzerland next week, as well as around fifteen world champions who had nevertheless asked not to be selected before profound changes. within the Royal Spanish Football Federation (RFEF).
Following the scandal of the forced kiss of the president of the RFEF, Luis Rubiales, to the footballer Jennifer Hermoso after the world coronation of the Spanish team in Australia, these footballers considered that the resignation of Mr. Rubiales and the dismissal of the coach Jorge Vilda were insufficient.
They ended up agreeing on Wednesday to rejoin the selection, following an agreement with the federation and the government, which promised "immediate changes". Spain must face Sweden on Friday and Switzerland on September 26 in the Nations League, a qualifying tournament for the Paris 2024 Olympic Games.