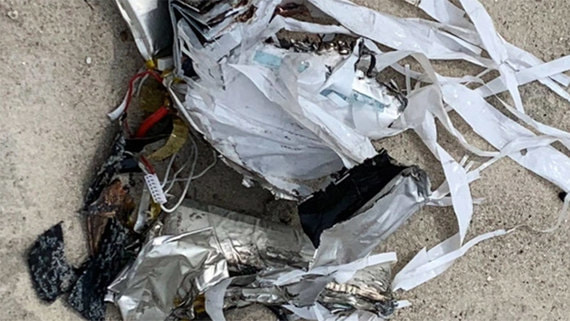 In the Sudzhansky district of the Kursk region, border guards shot down two Ukrainian kamikaze drones, they exploded when they fell, Governor Roman Starovoit said in his Telegram channel.
"Today, in the Sudzhansky district, border guards shot down Ukrainian kamikaze drones. Stopped them right at the border. Both UAVs exploded during the fall. The fragments damaged only the excavator standing next to it," he wrote.
The day before, on May 15, Starovoit reported that the settlements of Lokot and Krasny Pakhar in the Rylsky district of the Kursk region came under fire from the Armed Forces of Ukraine, as a result no one was injured. But the power line was damaged – about 600 people were left without electricity.
On the same day, Starovoit also reported that in the morning in the village of Krasnooktyabrsky, Glushkovsky district, 8 arrivals from the Ukrainian side were recorded. There were no casualties. On the evening of May 15, the governor of Kursk announced that in the Sudzhansky district, near the village of Plekhovo, a Ukrainian drone dropped an explosive device on a working excavator. As a result of the explosion, the driver of the construction equipment was lightly wounded in the shoulder, he was taken to the hospital.
Now in the Kursk region there is a "yellow" level of terrorist threat, as well as a medium-level response regime. In addition to the Kursk region, such a regime has been established in seven other regions – Crimea, Krasnodar Territory, Sevastopol, Belgorod, Voronezh, Bryansk and Rostov Regions.
In early February, Russian President Vladimir Putin stated that the border regions should not be subjected to shelling by the Ukrainian armed forces. This task is facing the Ministry of Defense of the country, the head of state noted.