Uber takes to the taxi and relaunches the Parisian war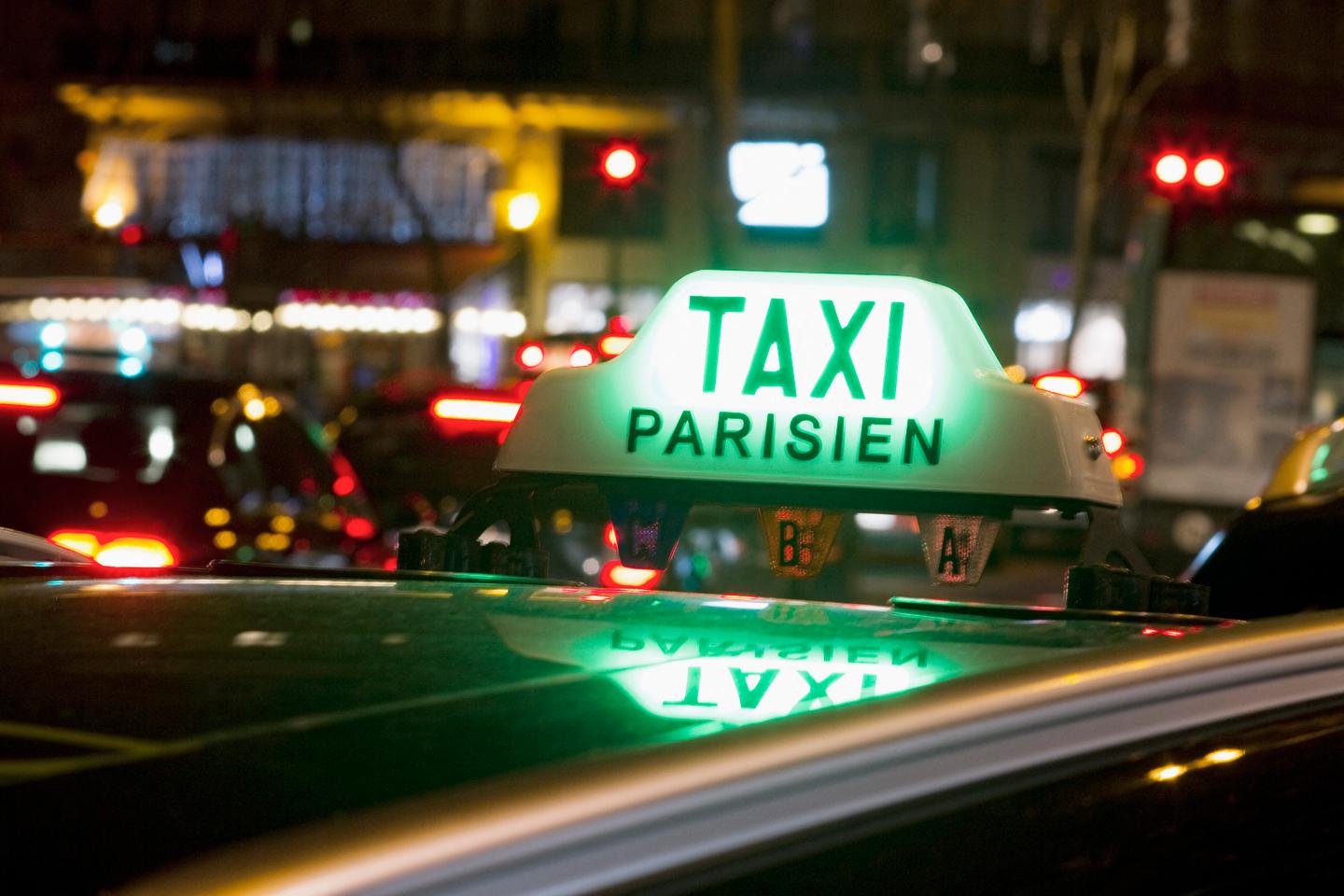 The war between taxis and VTCs is relaunched… in a new form. Since October 2022, the Uber application has offered its Ile-de-France customers the choice of whether they want to travel by sedan, van or… by taxi. If you opt for this solution, it's a taxi with its candle – often a G7 – which moves and you pay the fare according to the price displayed on the taximeter. Advantage: the driver can use the lanes of the bus, and therefore save you time. When Uber fares soar because demand is high, the price of taxis remains framed by the meter.
Uber is not the only app to offer this option. Freenow, which started in Germany under the name of Mytaxi, an application intended to book taxis, was the first to offer the option in June 2022. The German group, a subsidiary of BMW and Daimler, claims 1 500 active taxi drivers on its platform. Uber launched four months ago and has 1,200 registered drivers.
Among taxi drivers, discussions are going well: should you join Uber, Freenow or Bolt to optimize the number of trips and end your day earlier? Or, on the contrary, should everything be done to maintain the seal between the two services? Although affiliated with G7, Issam chose the first option. This young professional highlights an advantage offered by Uber: on this app, the driver sees the starting point of the race but also that of arrival. What he does not see when ordering a taxi on the G7 app. He also notes that he can take an Uber ride before completing the previous one, when he must have dropped off his customer with G7. So he plays both ways.
500 euros for a sponsorship
But above all, he takes advantage of Uber's campaign to "hit up" drivers: a bonus of 250 euros when the account is activated, an offer of 500 euros for the sponsorship of a colleague and 500 euros for this colleague after 50 races, "what goes fast", says Issam. For the moment, he does not pay commissions and hopes that this will remain in the state, with perhaps a system of monthly subscription like for G7. He would not stay on this platform with a 25% levy on races as Uber practices for VTC drivers. From 1er February, the latter obtained a minimum income per race of 7.65 euros.
Conversely, Adel, a G7 taxi too, refuses to give in to the sirens of Uber or Freenow. For him, these platforms have only one objective: to have enough taxis in their ranks to request the same advantages from the Ministry of Transport, namely the use of bus lanes, the possibility of contracted transport, covered by Social Security, or even the benefit of the bonuses offered to buy a vehicle accessible to people with reduced mobility, i.e. 40% of the acquisition cost up to 16,500 euros for an electric motor.
"That's not the pointsays the spokesperson for Uber. We simply need more available drivers to meet demand. Tourists have returned, international customers in particular represented 25% of races this summer compared to 20% before Covid-19. » The CEO of G7, Nicolas Rousselet, observes, calmly, this competition, convinced of being protected by a good application and by the move upmarket of its services. Above all, he draws the same conclusion: "Last year, demand increased by almost 20% compared to 2019. And we had a very good month of January, when it is usually a slow period. »
"At this rate, in June, we will run out of taxis", he believes. Out of 19,000 taxis in Ile-de-France, nearly 4,108 chose contract transport, especially in the outer suburbs. There are also between 600 and 1,000 retirements per year. It therefore asks the government to issue 600 additional licenses per year – a doubling – for five years. This figure would be in accordance with the protocol signed with the State in May 2008 which provided for varying the number of licenses, now free and non-transferable, according to activity indicators. It was put on hold during the pandemic.