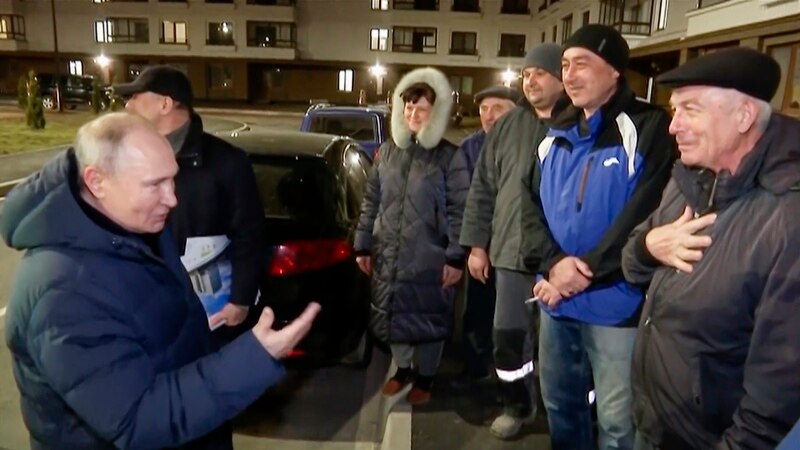 On Friday evening, Ukraine struck military facilities in Mariupol in the Nevsky district, which Putin visited in March. The "Agency" edition draws attention to this.
The Ukrainian adviser to the mayor of the city, Petr Andryushchenko, wrote that, according to preliminary data, 150 Russian military personnel were based in the area of ​​the explosion, and an air defense system was regularly deployed there.
The Russian authorities reported that the Ukrainian military launched four long-range missiles at Mariupol. Neither Russia nor Ukraine names the type of weapons. Analyst Oliver Alexander suggested that the strike was carried out by a Storm Shadow long-range missile.
The attack on the object near the Mariupol airport became known on the same day when the Ministry of Defense published a video of Shoigu's trip to the command post of one of the combined forces of the "Vostok" troop group in the Zaporozhye direction, writes "Agentstvo". According to the video of the trip, OSINT Amateur analysts concluded that Shoigu's helicopter could fly over the area 15 kilometers east of the explosion site, approximately one kilometer from the border of Mariupol.
The transfer of Storm Shadow missiles to Kyiv became known on May 11. They have a range of more than 250 kilometers and can reach a possible target in the annexed Crimea and the bridge across the Kerch Strait.
According to the Kremlin, Putin arrived in Mariupol on March 18. In the "Nevsky" microdistrict, he talked with local residents and inspected their apartment. In the initial version of the video on the Kremlin website, a local resident could be heard shouting: "It's all untrue, it's all for show." Later, this part was cut from the video on the website.
More news from Radio Liberty: