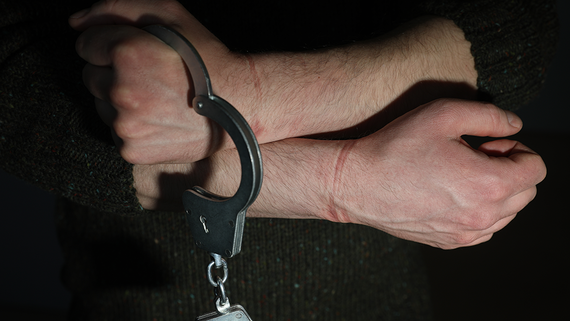 A citizen of Ukraine was sentenced to 16 years in prison for spying on Russian defense enterprises, the Center for Public Relations (CSP) of the FSB of Russia reported, T writes.
"The verdict of the Tula Regional Court against the citizen of Ukraine Andrey Vyacheslavovich Petkevich, who was found guilty of committing a crime under Art. 276 of the Criminal Code of the Russian Federation (espionage)," the department said. It is specified that he will serve 16 years in a strict regime colony.
The court found that Petkevich "on the instructions of the intelligence services of Ukraine" tried to recruit employees of Russian defense enterprises "from among the secret carriers."
On May 16, the FSB reported the arrest of a 25-year-old Ukrainian citizen who was engaged in espionage and transmission of information about the Russian army "on the instructions of foreign intelligence services."
The woman was seized technical equipment, which stored information about the deployment of the group of troops of the Russian Armed Forces "Vostok", as well as information about activities in the army, the FSB reported at the time.
On April 28, Russian President Vladimir Putin signed a law imposing life sentences for high treason. Prior to this, the law was adopted by the State Duma and approved by the Federation Council. The amendments amend Art. 275 of the Criminal Code of the Russian Federation.
Now citizens can get a life sentence for espionage, issuing information constituting state secrets to foreigners, going over to the side of the enemy, etc. Prior to this, the maximum punishment under the article was up to 20 years in prison with a fine of up to 500,000 rubles.
With the adoption of the law, they also toughened responsibility for terrorist attacks that pose a threat of death to people or are aimed at destabilizing the situation, up to 20 years in prison (now 15 years). The minimum punishment threshold for recruitment to commit terrorist crimes has increased from 5 to 7 years (the maximum sentence is up to 15 years). The punishment for participation in a terrorist community has also been toughened – now it is from 10 to 15 years instead of 5-10 years.