Ukrainian Tsurenko explains her forfeit against Belarusian Sabalenka in Indian Wells by a "panic attack"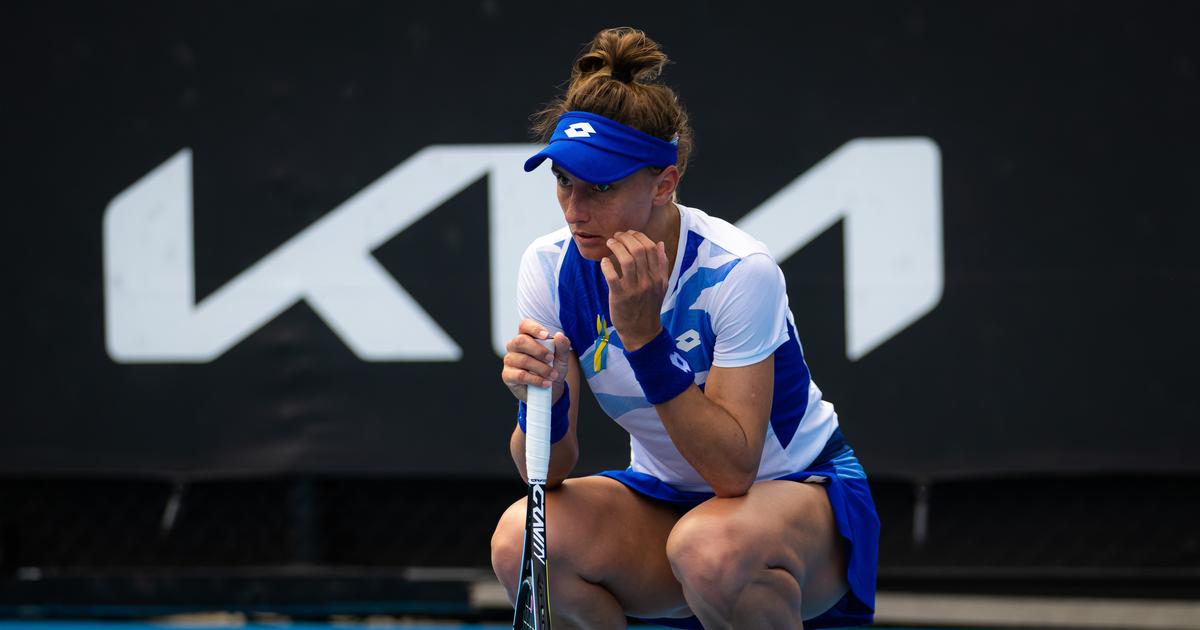 Ukrainian Lesia Tsurenko, forfeited in Indian Wells before facing Belarusian Aryna Sabalenka, said on Monday that she suffered a "panic attack" after a conversation with the WTA boss about the consequences of the war in his country.
"The reason for my forfeit is a panic attack"says the Ukrainian to the Ukrainian site"big tennis», «officially, it's for + personal reasons +, but in reality I was having trouble breathing. We can talk about hysteria". A few days ago I had a conversation with WTA CEO Steve Simon, Tsurenko says, and I was absolutely shocked by what I heard. He told me that he himself was against the war, but that if Russian or Belarusian players supported it, it was their own opinion, and that the opinion of others should not bother me".
The player adds that she and several of her fellow Women's Tour compatriots have requested a meeting with the Women's Tour Board, "to ask how someone like Steve Simon could be a top executive in the WTA". The WTA responded in a statement on Monday: "Above all, we recognize the emotion of Lesia and all our Ukrainian athletes (…) we are witnessing a horrible war, with profound consequences, which affects the whole world, as well as the WTA circuit and its members".
"The WTA has consistently expressed its full support for Ukraine and strongly condemns the actions of the Russian government", however, continues the press release: "That said, a fundamental principle of the WTA remains: athletes must be able to participate in professional tournaments on the basis of their merits and without any form of discrimination, without being penalized by the decisions taken by the leaders of their countries.".
More than a year after the Russian attack, with the support of Belarus, tennis is still struggling to manage the situation in its tournaments. The Russian and Belarusian athletes compete under a neutral flag, but the chance of the tables can very well oppose them to Ukrainians or Ukrainians. In early March, British newspapers claimed that the Wimbledon tournamentwhich had banned Russians and Belarusians last year, plans to reverse its decision and accept them this summer.