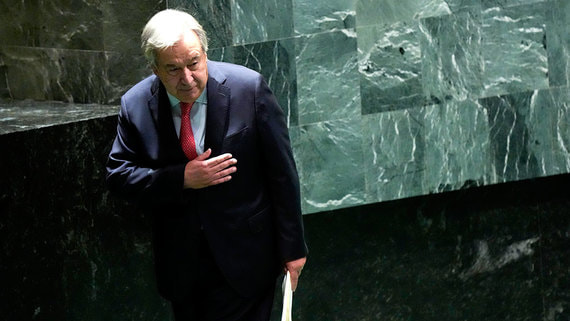 Humanity has opened the "gates of hell" over climate change and is now heading towards a dangerous and unstable world, UN Secretary-General Antonio Guterres said during a speech at the world body.
"Our focus here is on climate solutions and our challenge is urgent. Humanity has opened the gates of hell <...> Farmers watch as floods destroy crops, sweltering temperatures breed disease <...> Actions to combat climate change are insignificant compared to the scale of the problem," ABC News quoted him as saying.
The UN Secretary General emphasized in an interview with CNN that the future is not predetermined, thanking climate activists, businessmen and governments for their contribution to the phase-out of fossil fuels. At the same time, Guterres noted that he, as the UN Secretary General, does not have any power or resources to change the climate situation, but the member states of the world organization have it. However, their exercise of this power is now impossible due to the unprecedented level of division between the superpowers.
"Even during the Cold War, things were more predictable than they are today," he added.
On September 19, Guterres, during a speech at the UN General embly, said that the world community was approaching a large-scale split in the economic and financial systems. According to him, created in the second half of the 20th century. international structures are "frozen in time", not reflecting modern realities. The world has changed and is moving towards multipolarity. In this regard, world institutions need to be reformed, Guterres is sure.