Unesco director Audrey Azoulay in Iraq for a three-day visit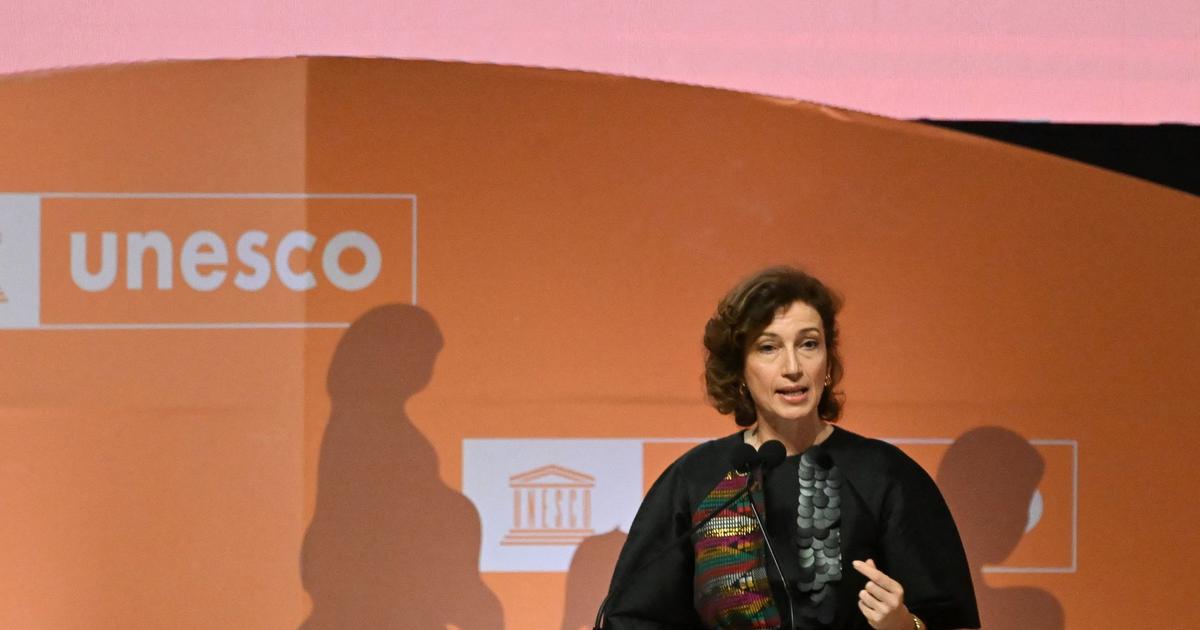 The country suffered from the looting and trafficking of its antiquities after the American invasion of 2003 and then the rise of the jihadists.
Director General of UNESCO, Audrey Azoulayis in Baghdad on Monday, kicking off a three-day visit to Iraq during which she will visit several reconstruction sites and discuss with those responsible for supporting culture and education. On the occasion of this first trip to Iraq, Audrey Azoulay will meet Monday in the capital the President Abdel Latif Rachid and Prime Minister Mohamed Chia al-Soudani.
"This is a tour dedicated to the reconstruction of Iraq and the investment of Unesco for the reconstruction of Iraq", told AFP a spokesperson for the United Nations Educational, Scientific and Cultural Organization.
In addition to a visit to the National Museum, Audrey Azoulay will travel through the historic city center of Baghdad on Monday and in particular al-Mutanabi street, famous for its booksellers. "There are ongoing reflections on the part of the Iraqi authorities to maintain this heritage. The idea is to see how Unesco could help to highlight it and allow this cultural life to continue to develop in Iraq.", underlined the spokesman of Unesco.
Read alsoWorld Heritage: UNESCO's cry of alarm
Iraq, which has six World Heritage sites, is the cradle of the civilizations of Sumer, Akkad, Babylon and Assyria, to which humanity owes writing and the first cities. The country has suffered from the looting and trafficking of its antiquities: after the American invasion of 2003 against the regime of Saddam Hussein which opened one of the bloodiest pages in Iraqi history, then with the rise in power of the jihadists of the group Islamic State (IS). In 2003, the Baghdad museum had not been spared the looting.
During her visit on Monday, Audrey Azoulay will "pay homageto the staff who since 2003 have been working on the restitution of antiquities. "In 20 years, they have done a tremendous job of recovery to find the scattered Iraqi works"said the spokesperson.
The director of Unesco will be in Mosul on Tuesday to inspect the rehabilitation projects undertaken by her institution in the metropolis of northern Iraq, a time stronghold of the IS which chained the destruction there before being driven out in 2017, at the cost of devastating battles. She will be Wednesday in Erbil, capital of autonomous Kurdistan, and whose citadel is classified as a world heritage site.
---
TO HAVE ALSO – War in Ukraine: Unesco lists the historic center of Odessa as a world heritage site