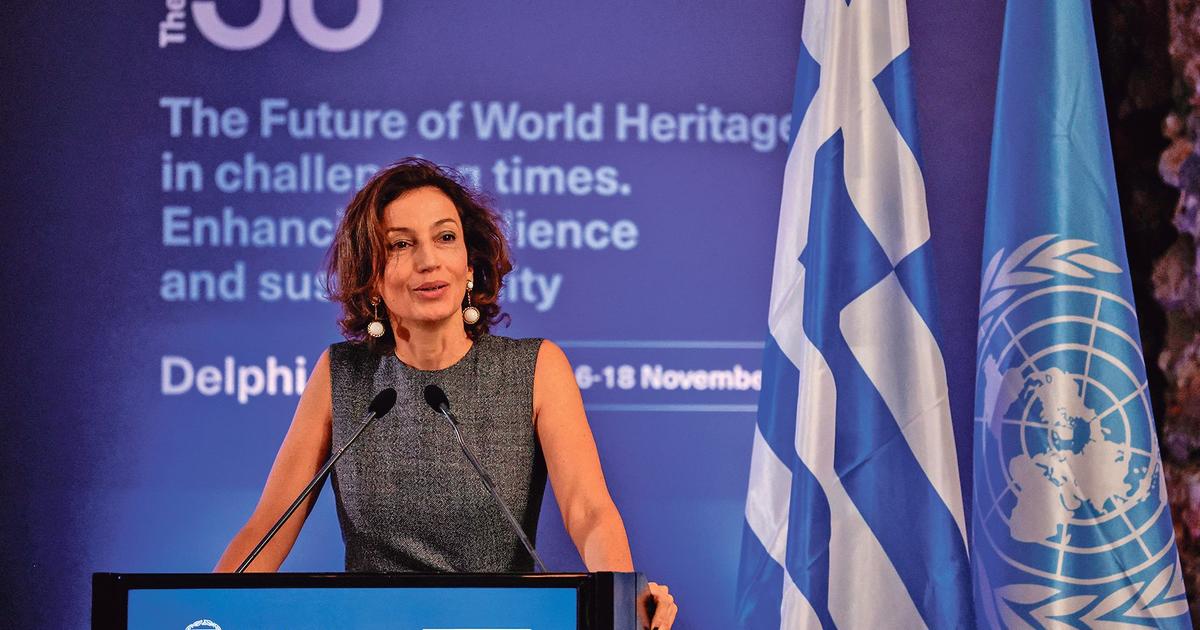 Gathered in Delphi, Greece, for its 50th anniversary, the organization's convention warns of the future disappearance of many cultural and natural sites. It appeals to the responsibility of the 200 member states.
Special Envoy to Delphi
In antiquity, Delphi attracted many visitors from all over the world to listen to the Pythia, the oracle of the temple of Apollo. It is here that Unesco has decided to celebrate the 50e anniversary of the World Heritage Convention, these 17 and 18 November. "An emblematic place, where the two eagles crossed" for Audrey Azoulay, Director General of Unesco, in reference to the Omphalos, "navel of the world", which is there. "Like the Oracle, we must be the mirror of the years to come". Faced with dozens of delegations from some of the 194 member countries of the convention who made the trip, the Director General of Unesco recalled that the idea of ​​this convention was born on the banks of the Nile, to save the temples from Abu-Simbel, Egypt, and matured in the lagoon of Venice.
However, the alarmist rhetoric quickly took over, despite a parenthesis of folk melodies accompanied by dancers in traditional Greek costume. "We have…