US returns Iron Age swords seized at New York airport to Ukraine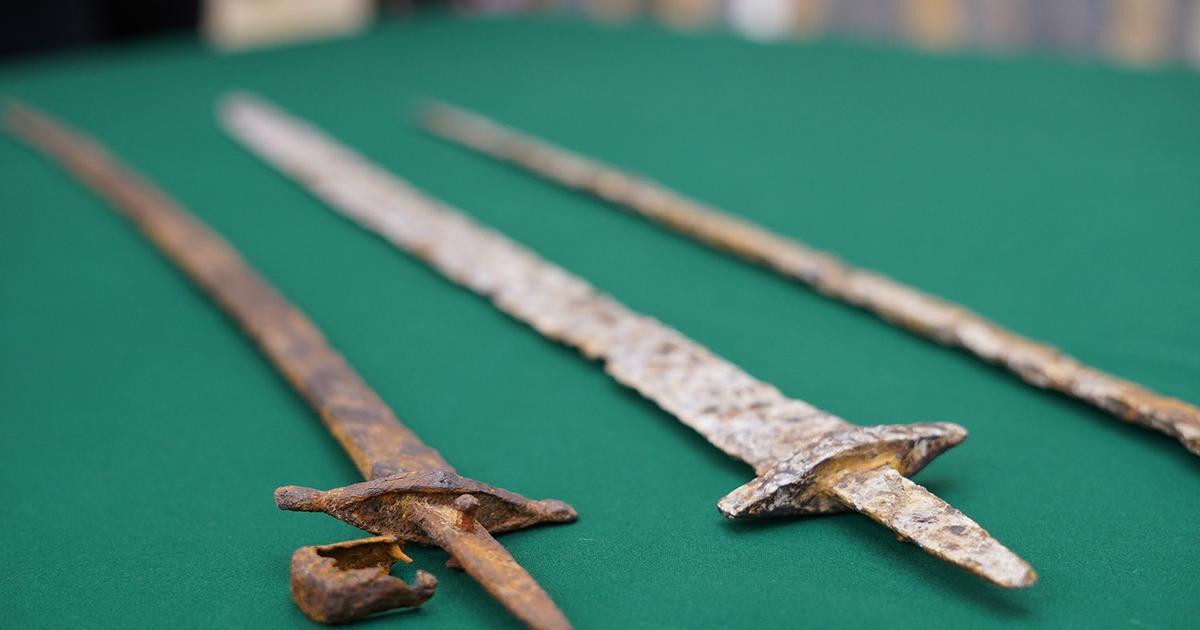 These weapons would date from the VIe-Ve century before our era. US Customs delivered them last week to the Ukrainian Embassy in Washington.
The last delivery of arms to Ukraine is, to say the least, unique. Three iron swords rusted and a polished stone ax head. At a time when the President Volodymyr Zelensky request always more weapons and ammunition, the strange ensemble presented on March 10 at the Ukrainian Embassy in Washington seems incongruous to say the least. Does the first world power only have antiquities left to line up against the Russian armies? None of that. That day, the United States was not offering, but returned.
US Customs and Border Protection handed over a batch of antique weapons seized in early September to New York John F. Kennedy International Airport. According to the information provided by customs, this set had arrived in the United States in two separate packages; the first was sent from Krasnodar region, Russia, east of the Crimean peninsulaand the second came from "of Ukrainian territory". The recipient is a person known to the American services and to whom more than twenty packages of the same kind were sent between July and September last.
Read alsoStatues, works of art, hospital equipment… The great looting of the Russians in Kherson
Looting and Illicit Traffic
According to Ukrainian archaeologists from the National Academy of Sciences dispatched to the site to authenticate the objects, the three swords date from around the 6th century.e-Ve century before our era, according to a journalist from Foreign Policy present during the restitution. Either weapons from the middle of iron age, possibly Scythian. All the objects, including the polished stone ax head, were estimated to come from Ukrainian territory by the experts involved. "The Ukrainians who wielded these swords centuries ago were probably fighting for their homes, as we are fighting today," declared during the ceremony the ambassador of Ukraine Oksana Markarova, amalgamating the former and current populations of the country.
In November, the International Council of Museums (Icom) launched a red list of Ukrainian cultural property at risk, to prepare international authorities and art world professionals for the expected influx of objects looted in Ukraine. According to the Minister of Culture of Ukraine, 40 museums have been looted since the start of the Russian-Ukrainian conflictnotably in Kherson And in Mariupol. According Unesco207 Ukrainian cultural sites have been destroyed or damaged since the beginning of the Russian invasion last February.