Vincent Lagaf' plays Philippe Etchebest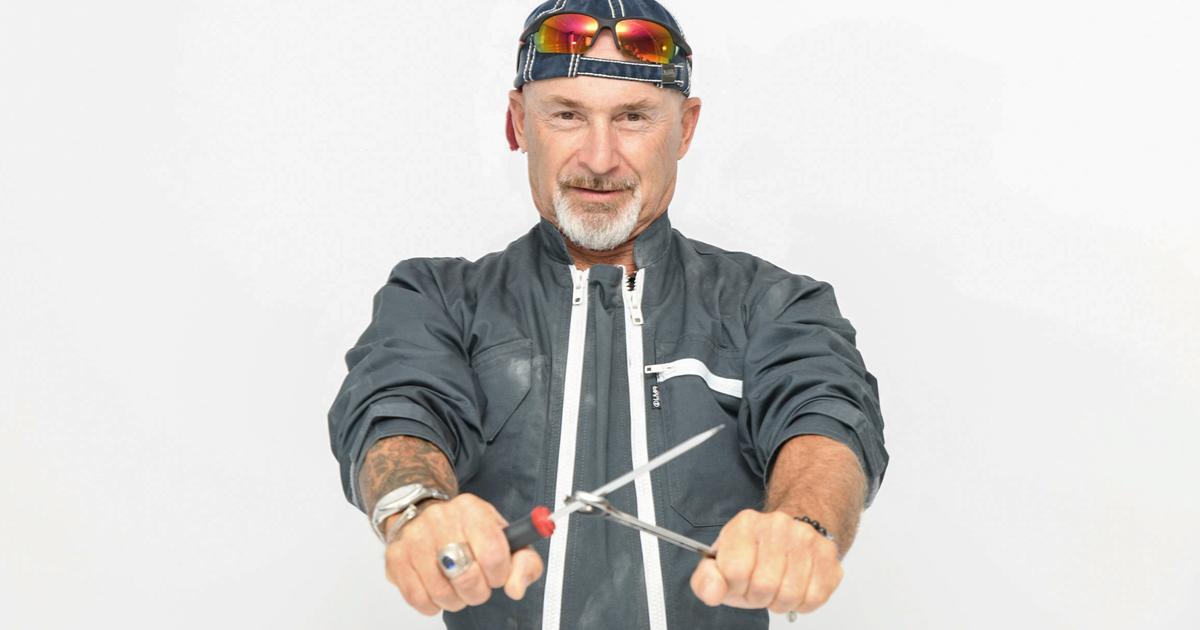 The host arrives on RMC Découverte with a new program to help mechanics in difficulty.
Yet another program on the automobile for the channel, which already has a lot, we will think. Yes and no. Because if it is a question of cars in this new concept, we are mainly talking about the human. In S.O.S garage, Lagaf' play a little Philippe Etchebest ofTop Chef objective and Kitchen nightmare, broadcast on M6. Just like the starred chef, the host comes to the aid of professionals who are struggling. The reasons are many: financial problems, lack of time, manpower or organization. The first destination of Lagaf' is in Concarneau, in Finistère, at Jeff's. This former mechanic in the gendarmerie, who bought a garage just before the Covid crisis, works alone and does not manage to climb the slope.
Lagaf' and Thierry dismayed
To carry out its mission, Lagaf' is helped by Thierry Muscat, an elite mechanic in Grenoble, with thirty years of experience. The two men arrive in a massive Dodge RAM V8 pickup and are quickly dismayed. The leader gets out of his vehicle and uses a cane. He suffered from 5 leg fractures after a fall during a trial. When he looks up, he notices the state of Jeff's building: "Is it a hut or a garage?" he wonders. It's beautiful and it's big, but it stops there. "It's dirty, unorganized," he tells Jeff, who admits his situation. The latter has no workbench, is sorely lacking in tools and his lift is only holding together with one out of two screws, which scares Thierry.
A week to change everything
" What is this mess ? asks Thierry, amazed, seeing a bric-a-brac of spare parts piled up. Obviously, the three men have their work cut out to reorganize Thierry's small business, which is difficult for customers to see because it is located behind a pizzeria. And relations with the restaurant manager are far from being in good shape. Another problem to solve. The three men will therefore have a week to redevelop the office, place markings on the ground to park the cars, put up a partition to separate the storage of parts from the rest of the workshop… Facing the camera, the host puts on his show and balances his comments but remains benevolent. Fortunately, Jeff can also count on friends who have come to help the host. And then at Lagaf 'vaillant, nothing is impossible.