"Viva Espano!", Lorenzo Brown celebrates the European title in broken Spanish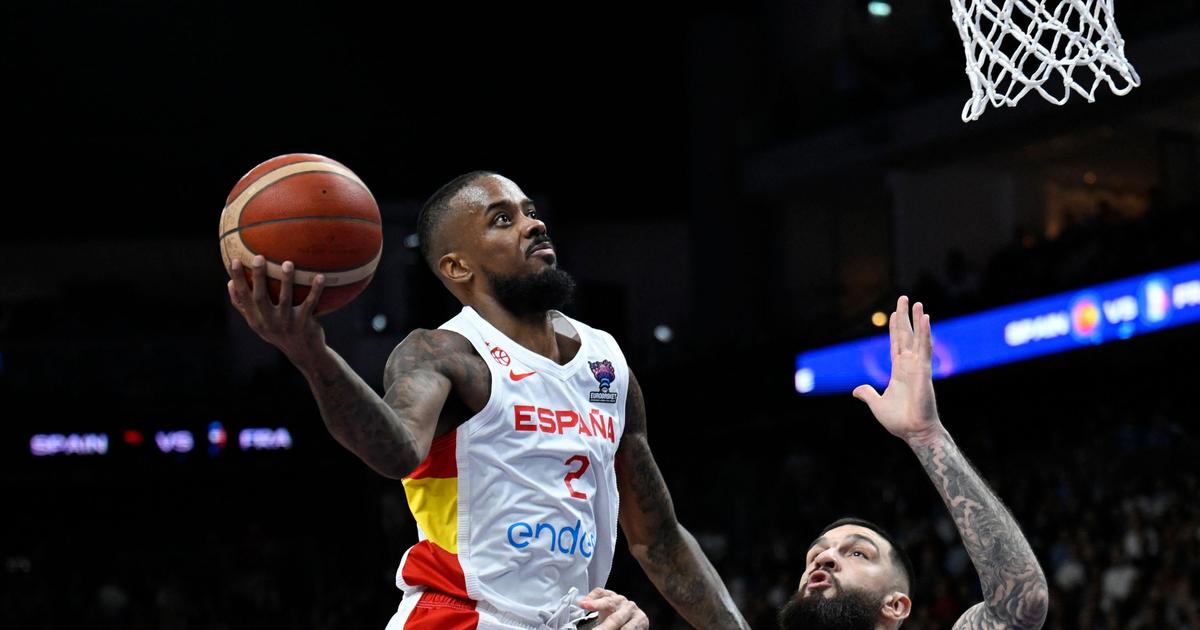 THE SPORTS SCAN - European champion with Spain, Lorenzo Brown wanted to thank the supporters in a very rough Spanish, before returning to English.
Several Spanish supporters gathered Monday evening at the WiZink Center, Real Madrid's basketball hall, in the Spanish capital, to celebrate the title of European champion of La Roja, gleaned against France in the final of the competition on Sunday. Players and staff were back from Berlin to thank the fans.
Among them, the leader of Maccabi Tel Aviv Lorenzo Brown, an American player from the suburbs of Atlanta who naturalize Spanish a few weeks before the EuroBasketwas present and took the microphone to speak in front of the Madrid public: a "Viva Español!" (instead of'"Spanish") in false note resonated in the spans of the WiZink Center and was even applauded by the supporters.
Read alsoThe naturalization of the Cameroonian phenomenon Joel Embiid agitates French basketball
In its official regulations, the International Federation (FIBA) authorizes each national team to have a naturalized player with no connection to the country he represents in its ranks. It is this rule that will allow France in the near future to call Cameroonian star Joel Embiid.
Nevertheless, the major difference between Brown and Embiid is that the latter is fluent in the French language and that several members of his family live in France. Coach Vincent Collet confirmed that the now Franco-Cameroonian was "fully selectable". A weight reinforcement for the Tricolores at the 2023 World Cup and the 2024 Paris Olympics.