Volkswagen will build a battery plant in Canada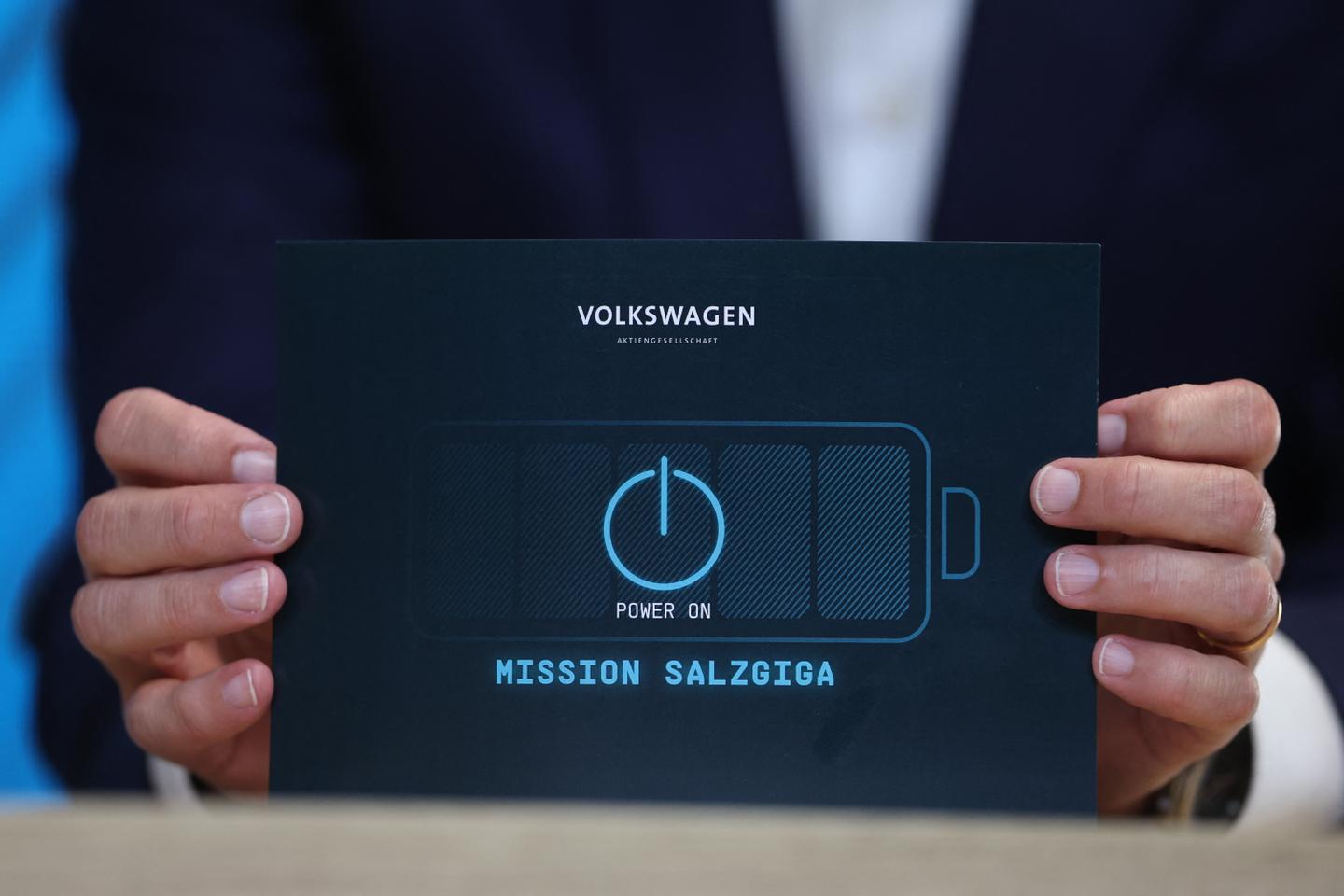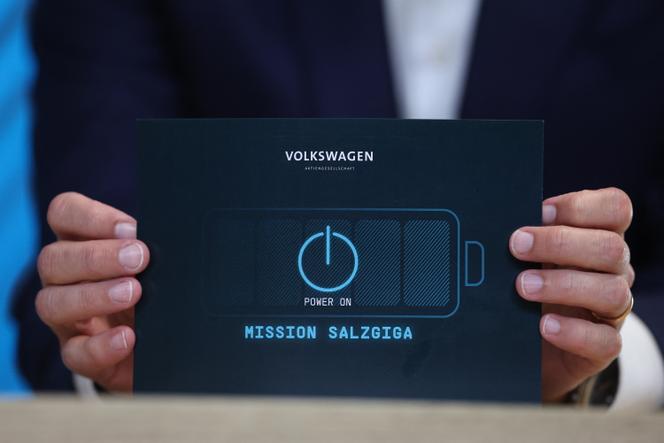 It is in Ontario, in St-Thomas, that Volkswagen's third electric car battery plant will be built. The first is not yet out of the ground. Located in Salzgitter (Lower Saxony), between Hanover and Wolfsburg, the group's headquarters, the site is still, for the moment, only a vast construction site, wedged between two wind farms.
Five cranes are working there to lay the concrete blocks for the foundations, transported by train, and the 30-meter-high pillars that will support the roof of two production centers, each the size of two football pitches. The site will use as much steel as two Eiffel Towers and 95 kilometers of pipeline.
Next to it, a pilot line is finishing the development of the "Unified Cell", a parallelepiped, the basis of the batteries that Volkswagen, through PowerCo, the internal division in charge of battery production, will manufacture on a large scale to equip, eventually, 80% of its models. This line is installed in the former heat engine factory.
"We are sending a strong message"
The SalzGiga plant, which will integrate a recycling unit and a training center, will start production in 2025 and will serve as a model for the future site in Valencia, Spain, as well as the one just announced for America North. "Standardization of factories is strategic for lowering costs"explain Thomas Schmall, member of the management board of Volkswagen, and Frank Blome, in charge of PowerCo. "With this 'gigafactory' in Canada, we are sending a strong message: PowerCo is well on its way to becoming a global player in batteries"insists Mr. Schmall.
At the beginning of March, Volkswagen announced that it wanted to invest 2 billion euros in South Carolina, to build a new factory, intended to produce electric pick-ups under the Scout brand, which the German manufacturer wants to relaunch. "With this battery factory in Canada and our Scout site in South Carolina, we are accelerating the implementation of our strategy in North America"said Oliver Blume, the boss Volkswagen, which signed an agreement with Canada in August to secure its supply of rare metals and minerals, essential for batteries.
The group is also positioning itself to benefit from a market supported by the tax credit provided for in the United States for the purchase of a locally produced electric vehicle, under the Inflation Reduction Act (IRA) of the American president. Joe Biden, intended to encourage relocations in North America and extended to the Canadian automotive industry.
You have 34.31% of this article left to read. The following is for subscribers only.