Volodymyr Zelensky will give an interview on French television on Friday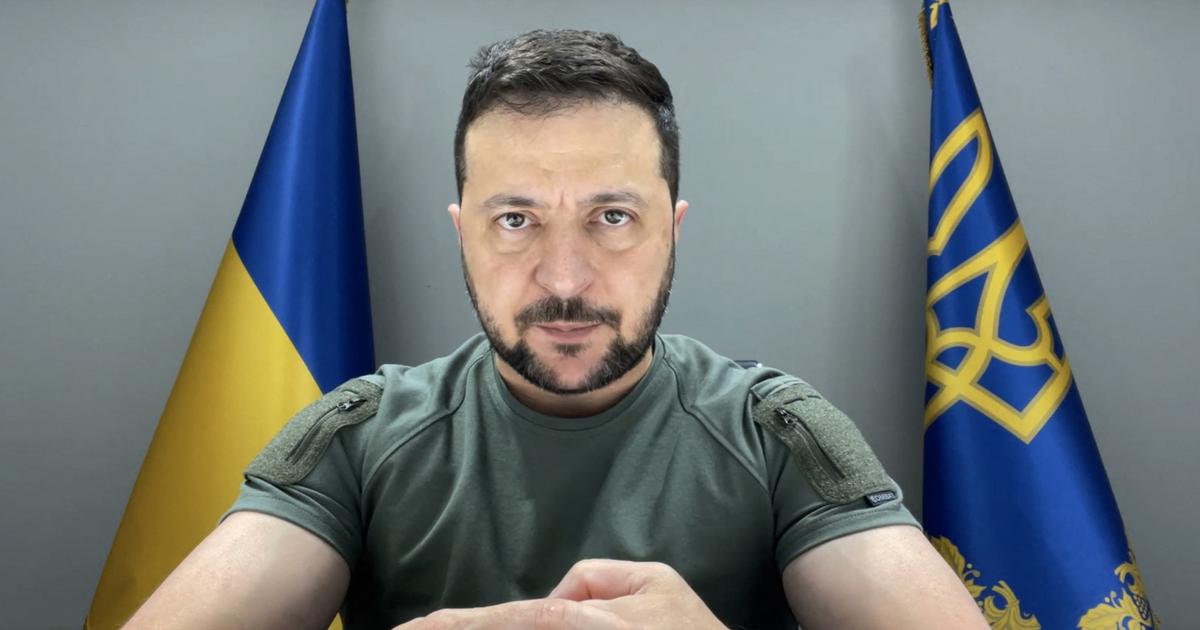 On September 23, the Ukrainian president will answer questions from Cyril Viguier on TV5 Monde and LCP.
Friday September 23, a few hours before his address to the United Nations that he was exceptionally authorized to pronounce remotelyVolodymyr Zelensky will give an interview on French television. Cyril Viguierpresenter of "Grand JT des Territoires" on TV5 Monde, will question the Ukrainian president in kyiv.
Discussion with Alain Delon
The interview, which will last approximately one hour, will be broadcast on TV5 Monde at 1:30 p.m. and on LCP at 2 p.m. "The president will address all questions relating to the last seven months of war and will answer questions from Patrice Moyon fromWest FranceDenis Tiles of nice morning and Armelle Legoff from 20 minutes», can we read in the LCP press release. At the end of the interview, Volodymyr Zelensky will discuss in duplex with Alain Delon, who recently showed his support.
It will not be the first time that Volodymyr Zelensky, who continues to seek to educate Westerners, is for French television. Last March, he had exchanged with European journalists including those of France Télévisions. "We are given an ultimatum and given the points to complete in order to end the war. It won't get us anywhere", he warned then. The following month, Ulysse Gosset interviewed him for BFMTV for forty minutes. Zelensky had, on this occasion, invited Marine Le Pen to "to understand that she was wrong".