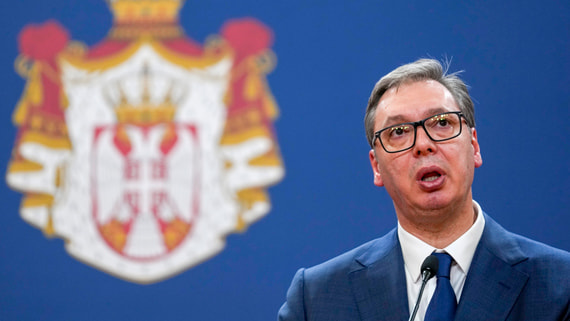 Neither Ukraine, nor Moldova, nor the countries of the Western Balkans will find themselves in the European Union in the near future. This was stated by Serbian President Aleksandar Vucic, Pink TV channel reports.
"I won't lie to the people. Nobody will come in [в ЕС], neither this nor next year. No one from the Western Balkans, neither Ukraine nor Moldova," said the Serbian leader.
He added that before Serbia joins the union, "many steps and things" have to be taken that could help the republic.
On November 8, the European Commission (EC) made a recommendation to begin negotiations with Ukraine and Moldova on their membership in the EU. Earlier, EC President Ursula von der Leyen said that Kyiv had fulfilled 90% of last year's EU requirements. The head of the EC also praised Chisinau, noting that the Moldovan authorities have taken steps in legal reform, "deoligarchization" and combating corruption.
Ukraine and Moldova received the status of EU accession candidates in the summer of 2022. Ukraine submitted documents to join the EU at the end of February 2022, after the start of Russia's special operation.
Currently, eight states have the official status of candidates for accession to the EU: Albania, Moldova, North Macedonia, Serbia, Turkey, Bosnia and Herzegovina, Ukraine and Montenegro. Turkey was the first to receive the status of a candidate to join the EU – in 1999 at the summit in Helsinki. Since 2005, Ankara has been in formal negotiations to join the union, but has made little progress since then.
On October 1, Turkish President Recep Tayyip Erdogan said that Turkey had fulfilled all the conditions for joining the EU, while the European Union had fulfilled almost none. Ankara, as the Turkish leader noted, "has no expectations from the EU."