Wall Street opens lower, several regional banks in freefall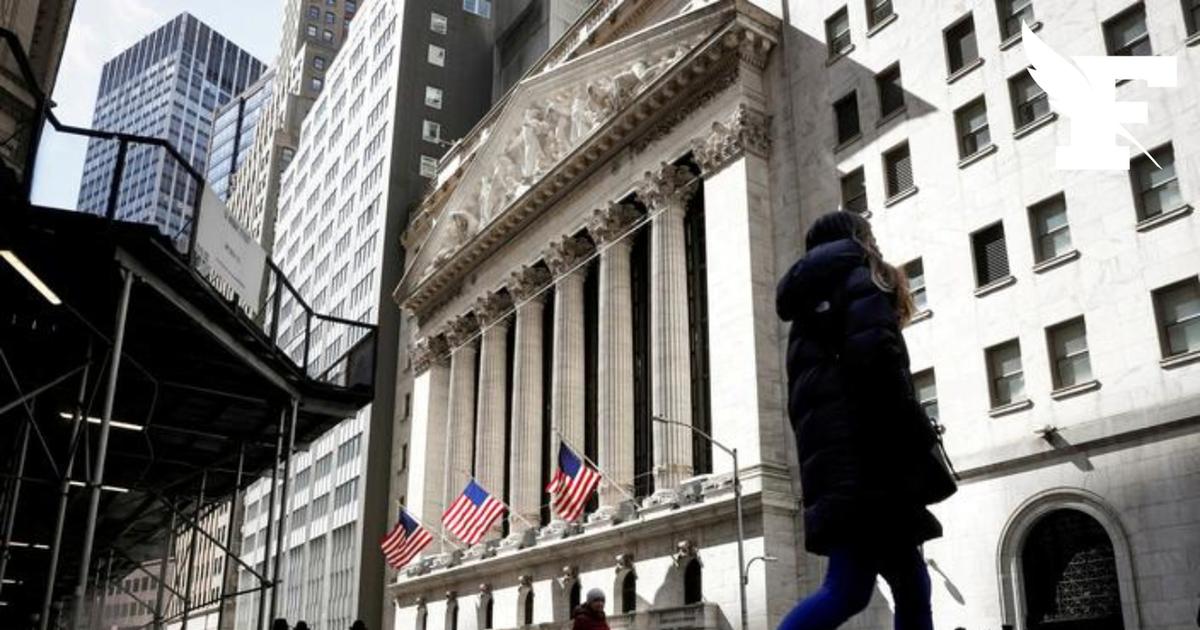 In early trading, the Dow Jones yielded 0.59% and the Nasdaq index fell 0.80%. The authorities are trying to reassure.
The New York Stock Exchange opened lower on Monday, in a market still shaken by the series of bank failures of the last few days and the specter of a possible contagion, despite strong announcements from the American authorities to guarantee deposits.
In early trading, the Dow Jones yielded 0.59%, the Nasdaq index fell 0.80%, the broader S&P 500 index lost 1.08%, and several regional banks collapsed. The American regional bank First Republic thus fell by more than 65% at the opening of Wall Street.
The American President, Joe Bidenwanted to be reassuring on Monday, assuring that the American banking system is "solid". "We won't stop there" And "we will do whatever is necessary", he declared, after the American authorities placed under guardianship the Californian bank SVB, close to the technological circles. They intervened hastily in the face of the failure of two smaller banks.
Read alsoBankruptcy of SVB: what are the risks for European markets?
No "contagion" to France
During a short and solemn address at the White House, the American president made it known that he would ask Congress to legislate to "to strenghten» banking regulation, tightened after the debacle of Lehman Brothers in 2008 but then eased by its predecessor donald trump.
For the European Commissioner for the Economy, paolo gentilonithe bankruptcy of these banks does not representnot a significant riskfor the European financial system. Same opinion for the Banque de France which specifies on Monday that the French institutions "are not exposed". Earlier in the day, the Minister of Economy Bruno the Mayor ruled out on France Info any risk of contagion in France.