The Kharkiv Prime Orchestra has been touring European cities almost since the very beginning of the Russian invasion of Ukraine. Musicians not only perform world hits, but also collect funds to help residents of the Kharkiv region who have lost access to medical care or electricity as a result of hostilities. During the concerts, the audience is shown footage of Kharkiv destroyed by the Russian army, and the musicians tell stories about the first days of the war and the current life of the city's residents. Spectators can not only support the orchestra by buying a concert ticket, but also make donations. Thanks to this, it was possible to raise funds for ambulances and generators.
Prime Orchestra soloist Maksym Perehozhuk is one of those who from the stage talks about what he experienced in the first months of the war – before the members of the orchestra and their families were evacuated. When I ask him if the house he lived in before the war was destroyed, because Kharkiv and the Kharkiv region have been under shelling for many months, the musician replies that he cannot answer this question: "I think that now it is meaningless worry about it, because even if today my apartment is intact, tomorrow it may not be."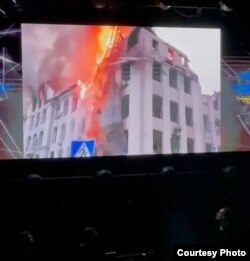 – At the beginning of the war, it was not easy, we had never had anything like this before – says the vocalist of Prime Orchestra Maksym Perehozhuk. – At five in the morning I began to wake up from explosions. After that, we called our relatives, we decided then to gather in one place. In addition, our apartment was located not far from the airport, it was a rather unsafe place. At first, we decided to leave Kharkov for the suburbs – that's where we spent the next two months. It was thirty kilometers from the city, but it was not calmer there: it also flew there, the house shook, planes flew low, bombed there, and from the window you could see where the fire was. We couldn't leave, because after martial law was introduced, men were forbidden to leave the country, and in order to start touring, we needed to negotiate with the Ministry of Culture. In the first two months of the war, besides, everyone was engaged in self-preservation, so we did not maintain contact with other members of the orchestra very intensively. And only when it became clear that we would be allowed to continue our cultural mission, we gathered in Lviv: (everyone came from where) and went on our first tour.
– What do you see as the orchestra's cultural mission now – after the war began?
It is necessary to talk about the war in order to remind that it must end
– Abroad, even an hour after the start of hostilities, not all people know what is really happening. After all, not everyone is interested. I still meet people who ask: "What is really going on there? Is there really a war? Who is right, who is to blame? Who attacked whom?" We also meet such people at concerts. Therefore, it seems to me that our mission includes the dissemination of honest and truthful information about what is actually happening. From the first hands. In addition, many Ukrainians are now abroad. They feel like strangers, without support… And at our concerts, they can get at least some emotions from those people whom they could call their own. In other words, we can talk about an information mission and a cultural one.
At concerts, we show Kharkiv as it was before and after the war. For us, these photos cause a lump in the throat, because after this you have to go sing or play instruments… And the audience also has a hard time perceiving it. War is terrible, and it is necessary to talk about it, although it is not very pleasant and not always emotionally comfortable. But if they keep silent about the war, it becomes the norm. Especially when more time pes. I remember when the war lasted six months, people began to perceive it more lightly: "Well, there is a war in Ukraine, well, yes." Yes, as if it has become normal. And it shouldn't be like that. It is necessary to talk about it in order to remind that the war must end.
– Kharkiv is a city located very close to the Russian border. Before the war, the connection between citizens and residents of Russian cities on the other side of the border was very close. How do you see these old relations today, after the Russian aggression began?
– I can say that even in my environment there were many people who had a warm attitude towards Russia. I began to look that way with distrust after 2014 and the annexation of Crimea. This is a rule: those whom you consider the closest are beaten the most. At the same time, there are sane people in Russia, and those who were sane even before the war. Those who openly supported the war should be judged. Those who are simply silent… tacit consent is not accepted very well. And there are those who speak openly and are not afraid. There will be something to talk about with these Russians after the war, says vocalist Maksym Perehozhuk.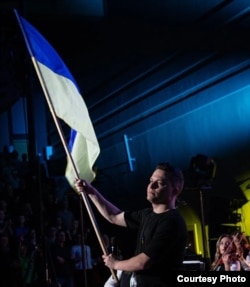 In the repertoire of the Kharkiv Prime Orchestra, in addition to modern clics and songs from popular movies, there are also Ukrainian musical works. The stage director and orchestra producer talks about the collection of funds to help Ukrainians, the performance of the song "Chervona Kalyna" and the future of Ukraine Yury Rybalko:
– I perform concerts in order to draw attention to the war taking place in Ukraine, as well as to collect aid. The idea to show videos about Kharkiv during the speeches appeared in the first weeks after the start of the war. Then we decided to try to evacuate with the whole orchestra, because we have guys not only from Kharkov, but from different cities – from Mariupol, and from Severodonetsk, from other currently occupied regions. Some are not alive. We first gathered everyone in Lviv, explained the idea. Everyone, of course, supported her, that it would be good, on the one hand, to save the orchestra, and on the other hand, to be useful. After all, in addition to music, we show a video of our city, which we are proud of, which was very beautiful before the war, and show what Russian aggression did to it. We will also organize a donation collection. During the previous tour, we collected on generators. It was very important, they were needed in the de-occupied territories, because the infrastructure there is destroyed, people live without light, without water, without heat. During this time, we managed to transfer about 50 generators and send them to the Kharkiv region, and it is not only Kharkiv, it is also Kupyansk, Izyum, and small towns located nearby. In this tour, we have a second goal: together with Kharkiv volunteers, we are starting a collection for a specialized ambulance. It has increased mobility – in order to be able to travel and provide medical care to those people who are in small villages, towns, and in isolation. Clinics do not work there, even pharmacies are closed there. People are in a terrible situation. Just so that it would be possible to get there or evacuate the sick, to provide istance there, on this tour we will collect on ambulances, as well as on wheelchairs for the disabled.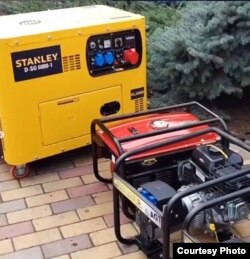 – How is the collection of funds: are we talking about donations or are you transferring the funds that the orchestra receives after the performance to some kind of relief fund?
– No, we first accumulate these funds: we collect part of them in the form of donations after concerts, and part of them we add. Plus there are companies or foundations that want to help us, we also negotiate with them. We try to accumulate funds in different ways and then send them to volunteers whom we have known for a very long time. We work with them for more than one hour, we also cooperated with them even in peacetime. These volunteers are also from the creative environment – they are also musicians, they just played on the streets. We trust them and work only through them. We understand where this help goes.
– Tell us about the cultural mission that you simultaneously carry during your performances?
– First of all, this is how it happened historically, when the orchestra appeared, we decided that we would perform world hits. In other words, not only the clics, to which everyone is already accustomed. We paid attention to the clics of rock music and even the clics of electronic music. Through the prism of symphonic sound, including all possible new musical solutions, we want to bring something new, to show from an interesting perspective what everyone has already heard. So that people can get an even richer idea of ​​a musical work. And now we continue to work in the same direction to show, on the one hand, that the Ukrainian collective is integrated into the general world musical culture, and on the other hand, that we can bring something of our own, which makes the work even cooler.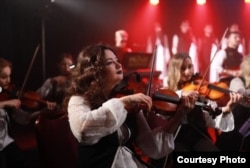 What has changed in this musical concept since the beginning of the war?
– It has changed in the sense that at concerts we also began to perform Ukrainian musical works. For example, "Shchedryk" Leontovich. All over the world, it is perceived as a New Year's, Christmas piece, but we made a version that some people call "Battle Generous" or "Battle Generous". It gives off a completely different energy, it sounds more dramatic, and in this way we draw parallels with the war in Ukraine. We also made our own version, which has become very popular since the first days of the war – the folk song "Oy u luzi red viburnum in the meadow". Our composition is, on the one hand, very dramatic, and on the other hand, very optimistic – an inspiring version.
– The orchestra has been touring for an hour, the war has been going on for more than a year, do you miss the city from which you were forced to flee? What hopes do you have for the end of the war?
– Of course, I also miss Kharkov, and all the guys miss it. It seems to me that what we are doing at the moment is the same as millions of Ukrainians who are asking who is at work, who is a volunteer, who can help in some way. And, of course, how are our defense forces protecting our freedom. Naturally, we believe that victory will be ours, that Ukraine will be a free country, will live freely in the family of free European nations, to which we aspired, – says Yury Rybalko.