"We are fighting for the people", says Iranian defender Pouraliganji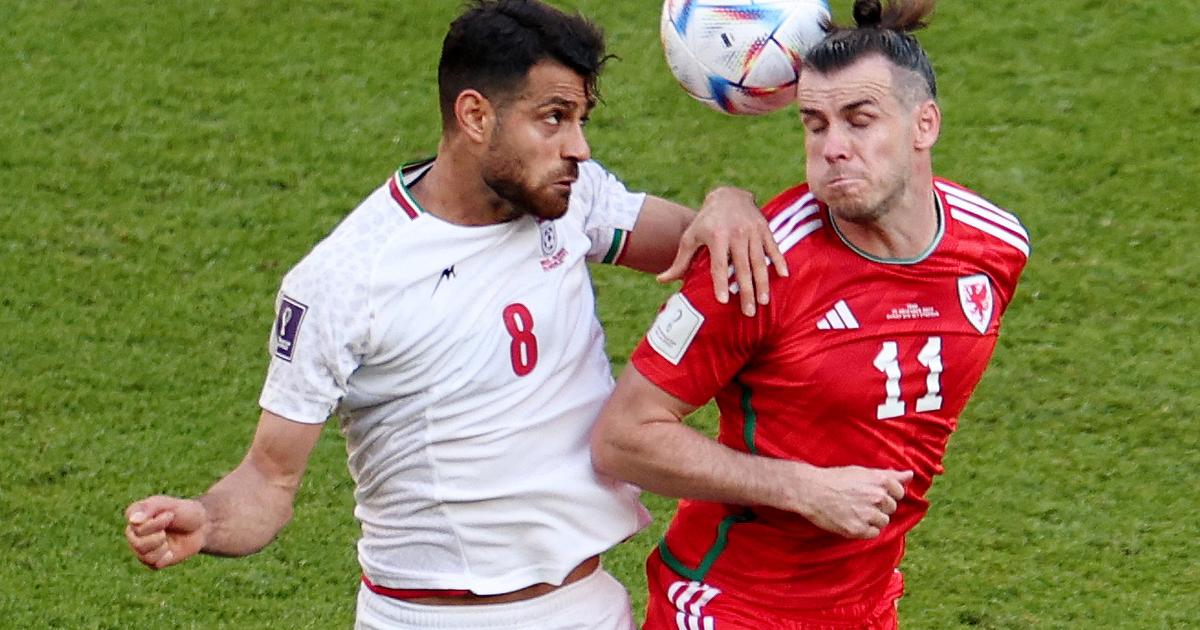 After a snatch victory against Wales on Friday (0-2), defender Morteza Pouraliganji and midfielder Saeid Ezatolahi wanted to thank the Iranian people.
Wales 2-0 winner from Gareth Bale, Iran created a sensation. Their defender Morteza Pouraliganji was pleased with this great victory.
"The first match is always difficult and we hadn't managed to free ourselves in many aspects. At the end of the match against England (lost 6-2, editor's note), Carlos Queiroz (the coach) told us not to worry, that we should not feel sorry for ourselves and try to have a good result against Wales to make people happy. (About the national anthem being sung) We fight for the people and try to make them happy.»
"We dedicate these two goals to the Iranian people»
Next it was the turn of Saeid Ezatolahi, the Iran midfielder, to mention the Iranian people. "We dedicate these two goals to the Iranian people and the supporters who have traveled here. We showed the world the potential of the Iran team. We had to remobilize mentally after the defeat against England. We made a promise to react and we showed it today.»
With this victory, Iran can still dream of qualifying for the round of 16. Next objective for Iran, to beat the United States next Tuesday.
All World Cup winners since 1930